When it comes to fun, few places can match the magic of Disney. Whether it's meeting your favorite character, watching a Broadway-quality show, or enjoying a delicious meal, there's something for everyone at the happiest place on earth.
However, all this fun comes at a price. In fact, Disney is often considered one of the most expensive vacation destinations.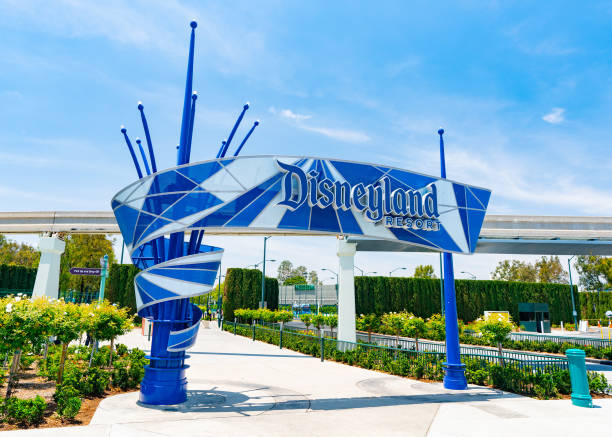 How Much Is a Disney Hotel per Night?
When planning a trip to Disney World, one of the most important decisions is where to stay. There are dozens of hotels in the area, and the price can vary widely depending on the time of year and the specific hotel. On average, a Disney hotel will cost between $120 and $250 per night.
However, it is possible to find discounts, especially if you book well in advance or travel during the off-season. When budgeting for your trip, be sure to factor in the cost of lodging so that you can choose the best place for your family to stay.
What Is the Most Expensive Thing at Disney?
Many experts say it's the park tickets. A single-day ticket to Disneyland or Walt Disney World can cost over $100, and that's not even including the cost of transportation or lodging.
Other expensive items at Disney include souvenirs, meals, and tours. For example, a family of four can easily spend over $500 on souvenirs in just one day.
Is It Worth the Cost to Stay at A Disney Resort?
For many families, a trip to Disney World is the vacation of a lifetime. But with ticket prices rising every year, it can be hard to justify the extra cost of staying at a Disney resort. So, is it worth it?
For many families, the answer is yes. Staying at a Disney resort has a number of advantages. Guests have access to FastPass+, which allows them to skip the lines at popular attractions. Disney resorts are located in close proximity to the parks, making it easy to come and go as you please.
Guests enjoy exclusive perks like fireworks viewing areas and character meet-and-greets. While there is no denying that staying at a Disney resort is an expensive proposition, for many families it is worth the cost.
Why Do Disney Resorts Charge 100 Dollars?
Part of the reason is that Disney parks are some of the most popular tourist destinations in the world. In 2019, Walt Disney World in Orlando Florida welcomed over 18.67 million visitors, making it the most visited theme park in the world.
Consequently, demand for rooms at Disney resorts is high, and prices reflect this demand. However, there are also some unique features of Disney resorts that justify their higher cost.
For example, all Disney resorts are located near one of the company's theme parks, making it convenient for guests to visit the parks without having to rent a car or take public transportation.
Disney resorts offer a wide range of amenities, including swimming pools, restaurants, and shops. For many families, the convenience and features of a Disney resort make it worth the higher price tag.
Why Are Disney Hotels so Expensive?
Disney hotels are located in prime real estate – the most sought-after real estate in the world. Orlando, Florida is one of the most popular family vacation destinations in America, which drives up property values and makes it difficult for budget-minded travelers to find affordable lodging options.
They offer a level of service and amenities that can be difficult to find elsewhere. And they provide guests with a truly unique experience that is unlike anything else in the world.
Why Is Disney so Expensive?
A trip to Disney can be a magical experience, but it can also be a very costly one. There are a number of factors that contribute to the high price tag of a Disney vacation. There is the cost of lodging. Disney operates a number of luxury resorts that come with a high price tag.
There are often surcharges for things like resort amenities and even parking. Second, there are the tickets. A single day at Disneyland or Walt Disney World can cost over $100 per person. And if you want to add on extras like FastPass or entrance to the water parks, the price only goes up.
There are the souvenirs. It's easy to spend hundreds of dollars on t-shirts, toys, and other keepsakes from your time at Disney. When you add it all up, it's no wonder why a trip to Disney can be so expensive. But for many people, the memories are worth every penny.
How Many Hotels Are in Disney World?
There are over 25 hotels at Walt Disney World Resort, ranging from value to deluxe accommodations. The majority of hotels are located in the Magic Kingdom area, with a few others spread out between Epcot, Hollywood Studios, and Animal Kingdom.
All of the hotels offer complimentary transportation to the theme parks as well as other amenities like swimming pools, fitness centers, and dining options.
For guests looking for a more immersive experience, there are also a number of themed resorts, including the Art of Animation Resort and the Wilderness Lodge.
Which Disney Hotels Have Skyliner?
The Disney Skyliner is a gondola system that connects select Walt Disney World Resort hotels to theme parks and other destinations.
The system is made up of six different lines that travel between 11 stations, including stops at Disney's Art of Animation Resort, Disney's Riviera Resort, and Disney's Hollywood Studios.
Guests can enjoy views of Walt Disney World Resort from above as they travel between locations. The Skyliner is a convenient and fun way to get around Walt Disney World Resort, and an added bonus is the amazing views!
Here is a list of Hotels that have Skyliner:
Disney's Beach Club Resort.
Disney's Yacht Club Resort.
Disney's BoardWalk Inn.
Disney's Riviera Resort.
Disney's Caribbean Beach Resort.
Disney's Pop Century Resort.
Disney's Art of Animation Resort.
What Is the Most Expensive Disney World Resort?
The most expensive Disney World resort is the Grand Floridian Resort & Spa. This luxury resort is located on the shores of Seven Seas Lagoon, just a short monorail ride away from Magic Kingdom Park.
Guests can choose from a variety of rooms and suites, all of which are decorated in an elegant Victorian style.
The Grand Floridian also features several restaurants, including the award-winning Citricos, as well as a full-service spa and salon. Rates start at $514 per night for a standard room, making it the most expensive Disney World resort.
How Much Is the Stormtrooper Suit at Disney World?
The Stormtrooper suit at Disney World is $6615. It is made with high-quality materials and construction and includes a helmet, gloves, and boots. It is not available for purchase online or in stores, and can only be bought through special orders.
Custom-made suits can take up to six weeks to deliver. The price of the Stormtrooper suit at Disney World may vary depending on the size and specifications of the order.