Nestled in the heart of New England, Massachusetts is one of the most historic and influential states in the United States, it is home to a fascinating mix of famous landmarks, prestigious institutions, and thriving communities.
In this article, we venture into the realm of opulence by unveiling the wealthiest towns scattered across Massachusetts. Through meticulous research and analysis, we have compiled vital demographic data such as median household income levels to identify these affluent communities.
But it's not just about numbers; we also delve into the distinctive qualities that set these towns apart from their counterparts – exceptional schools, luxurious real estate offerings, and robust business hubs.
Join us as we explore what sets these towns apart from the rest and provide valuable insights that may help you better understand why they consistently rank among the top destinations for both visitors and prospective residents alike.
12 Richest Towns in Massachusetts
Here are the 12 most affluent places in Massachusetts.
12. Newton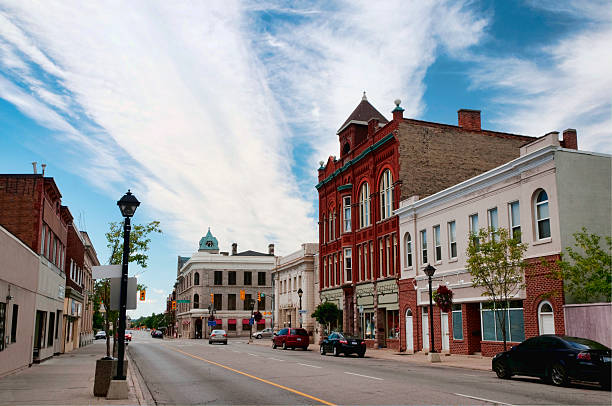 Newton, nestled in the heart of Massachusetts, boasts a status as one of the wealthiest towns within the state with an impressive median household income of $164,607 according to data obtained from US Census Bureau.
As per the U.S. Census Bureau, Newton boasts a population of approximately 88,918 residents. In terms of real estate, according to Zillow.com data, the median home value is estimated at around $1.3 million.
Newton's education system has consistently ranked among the top schools nationwide; hence it attracts many professionals and their families to settle down here.
With numerous parks, recreational facilities, and cultural events throughout the year, there is no doubt that Newton offers a pleasant living experience while maintaining its status as one of Massachusetts' wealthiest towns.
11. Concord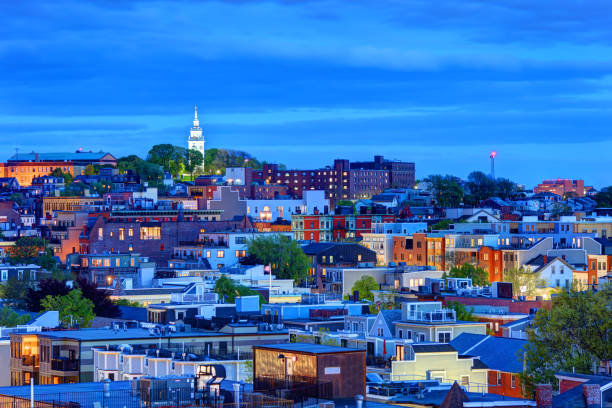 Concord, situated in Massachusetts, proudly embraces its rich history and status as one of the state's wealthiest towns. Known for its key role during the American Revolutionary War, Concord offers a vibrant living experience to its residents while preserving its historical charm.
Per data from the US Census Bureau, Concord has an enviable median household income of $169,335. When it comes to property values within this iconic town, Zillow's reports reveal that homebuyers can expect an average price point of around $1.2 million.
Besides offering attractive real estate options, Concord is celebrated for its excellent public schools and various recreational opportunities that attract families and professionals alike.
With a population of slightly over 17,954 according to US Census Bureau statistics, it provides a small-town feel while still offering easy access to metropolitan areas like Boston.
10. Sherborn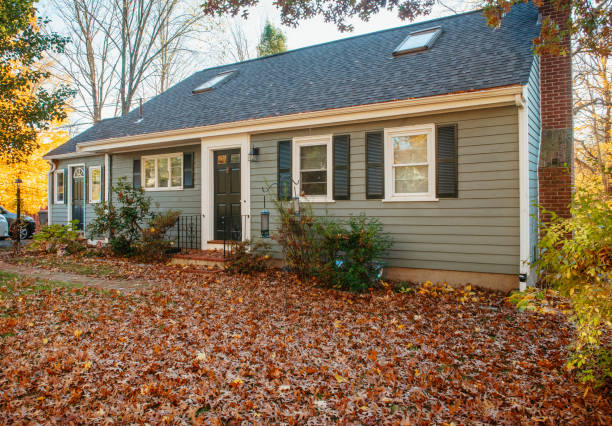 Sherborn is known for its rural charm and top-rated schools and stands among the high-end neighborhoods in Massachusetts.
Located approximately 20 miles southwest of Boston, Sherborn boasts an impressive median household income of around $218,906 according to Massachusetts Demographics data.
The picturesque town has a relatively small population of nearly 4,406 residents as per Census Reporter. This contributes to its tight-knit community atmosphere.
Home prices reflect the affluence present in this suburb; the median home value is estimated at $1 million based on Zillow's information.
Apart from financial success indicators, Sherborn's vast open spaces and recreational offerings such as Farm Pond and Rocky Narrows Reservation provide residents with ample opportunities for outdoor leisure.
For those seeking an upscale lifestyle combined with serene surroundings and excellent education facilities, Sherborn emerges as an ideal choice.
9. Medfield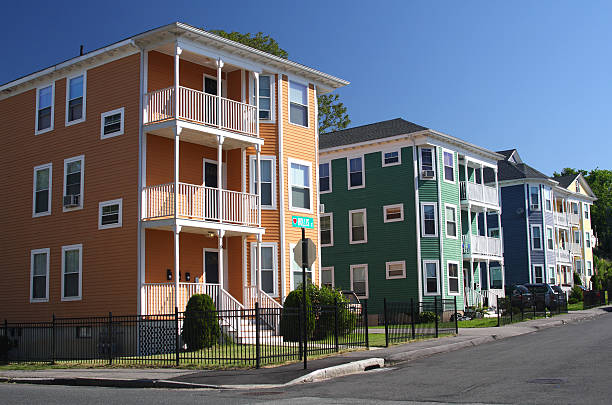 Medfield stands out as one of the upscale towns in Massachusetts, boasting impressive statistics when it comes to home prices, median household income, and population.
According to recent data from the U.S. Census Bureau, Medfield has a population of around 12,800 residents with a median household income of approximately $169,750.
This high-income level is indicative of the town's affluence and desirability among professionals and families alike. Nestled in Norfolk County, Medfield takes pride in its highly-rated schools and picturesque community landscape.
In terms of real estate prices, the median home value is estimated at around $921,504 per Zillow, showcasing an upward trend over recent years due to increased demand for properties within this charming locale.
8. Boxford
Nestled in the heart of Essex County, Boxford is a small yet thriving community that ranks among the wealthiest towns in Massachusetts.
A picturesque town known for its well-preserved natural beauty, Boxford boasts a population of approximately 2,925 residents per the U.S. Census Bureau.
This quaint locale is home to some of the state's highest-earning households, with median household incomes reaching around $187,813.
A key factor contributing to the town's affluence and desirability is its top-rated school system and a strong sense of community. With an estimated median home value of nearly $951,840 per Zillow.
Boxford's impressive income levels and property values further signify it as one of Massachusetts' prime locations where prosperity meets the outstanding quality of life.
7. Hopkinton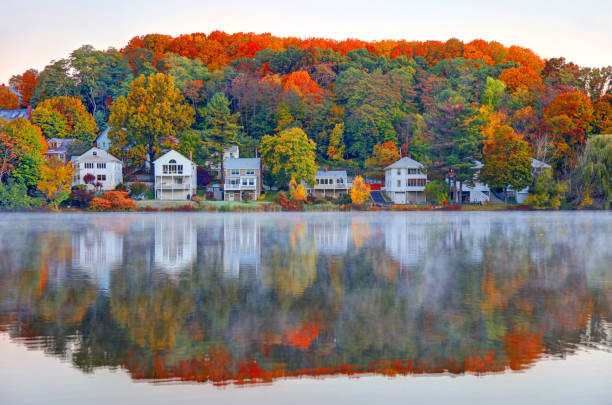 Hopkinton is yet another one of the wealthiest towns in Massachusetts located in Middlesex County. It is well-known as the starting point of the prestigious Boston Marathon, attracting thousands of spectators and participants every year.
Hopkinton residents enjoy a high median household income estimated at around $179,192 per year U.S. Census Bureau, making it an attractive destination for those looking for affluence and success.
According to Zillow, Hopkinton has a median home value of $839,886, which significantly surpasses the national average. The town's population stands at approximately 18,758 people per U.S. Census Bureau.
Apart from the financial aspects, this prosperous town features excellent public schools and boasts low crime rates – factors that make it an ideal location for families desiring both security and quality education for their children.
6. Lexington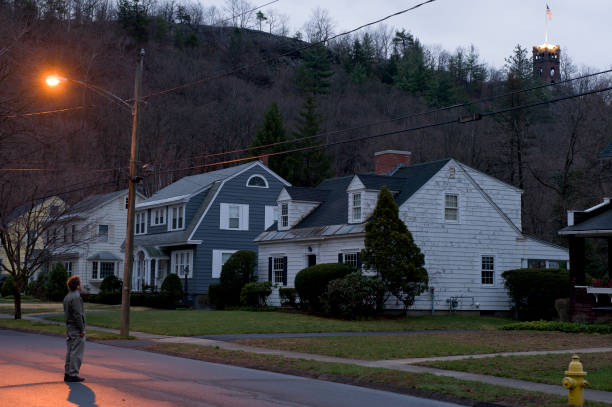 Lexington, one of the most affluent communities towns in Massachusetts, boasts a rich history and an affluent community.
Known as the "Birthplace of American Liberty" due to its significant role in the American Revolution, Lexington has evolved into a thriving suburb located just 11 miles northwest of Boston.
According to the US Census Bureau, Lexington has a population of over 34,074 residents and a median household income exceeding $202,852. Data USA reports that in this prosperous town, home values are considerably high with the median property value standing at around $933,800.
High-quality education is also available for families residing in this area; GreatSchools.org rates Lexington Public Schools as one of Massachusetts' top-performing school districts.
With its historical charm combined with modern amenities and excellent schools, Lexington offers an attractive neighborhood for those seeking a luxurious lifestyle in Massachusetts.
5. Wayland
Nestled in the heart of Middlesex County, Wayland boasts its position as one of the richest Towns in Massachusetts. A suburban gem with a rich historical background, this town offers its residents an unparalleled combination of tranquility and prosperity.
As per data from the U.S. Census Bureau, Wayland's population stands at approximately 13,664 residents. When it comes to real estate and financial affluence, Wayland sets a high standard for neighboring towns.
According to Zillow, the median home value is around $986,102 – seeing a steady increase throughout recent years. In terms of household income levels, U.S. Census Bureau reports that Wayland has an impressive median figure of $203,789 annually.
This economic stability has led to excellent education opportunities within town lines; greatschools.org rates its public schools highly for their strong performance and quality.
With open spaces such as Cochituate State Park providing recreational activities and natural beauty to enjoy year-round, it's no wonder that so many families choose to call Wayland their home.
4. Winchester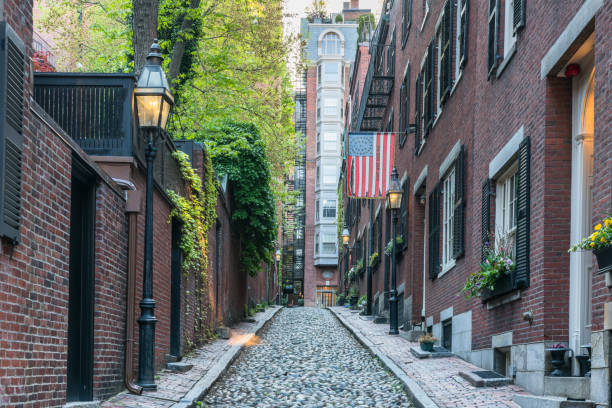 Winchester is known for its beautiful neighborhoods and excellent public schools. According to recent data from the United States Census Bureau, Winchester possesses a median household income of around $184,844 per year.
This impressive figure showcases the town's economic prosperity and high standard of living for its residents. Nestled just eight miles north of downtown Boston, Winchester is home to approximately 22,875 people who enjoy access to top-notch amenities that contribute to a comfortable lifestyle.
The town boasts an exemplary education system; it was ranked among the top Massachusetts school districts in several categories by niche.com. In terms of real estate, the median home value in Winchester lies at a staggering $1.3 million as per Zillow data.
This reflects not only the desirability but also the affluence present within this charming community. Prospective homeowners considering settling down here can expect picturesque surroundings and a vibrant local culture supported by well-off residents.
3. Dover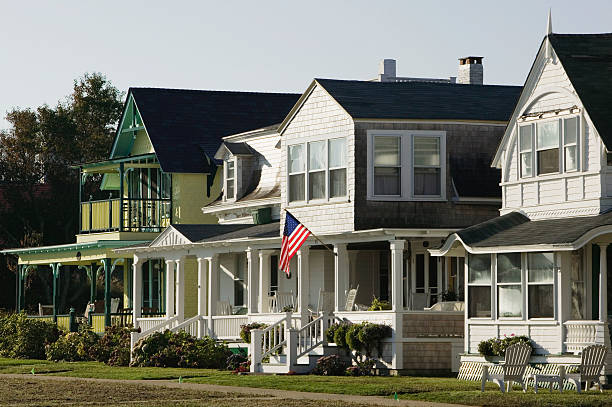 Nestled in the picturesque county of Norfolk, Dover holds a position among the wealthy enclaves in the Bay State. Renowned for its lush landscapes and serene ambiance, this charming town attracts those who seek a luxurious lifestyle while remaining connected to nature.
According to data from Zillow.com, Dover boasts a median home value of $1.5 million which surpasses the national average by a significant margin. The prosperity of this town is also exemplified by its median household income which stands at an impressive $250,000 per Census Bureau.
Dover's population remains relatively small with around 5,860 residents per Census Bureau, allowing for a tight-knit community feel within this affluent suburb.
With top-notch public schools and safe neighborhoods, Dover presents itself as an ideal destination for families seeking both luxury and tranquility away from bustling urban centers.
2. Wellesley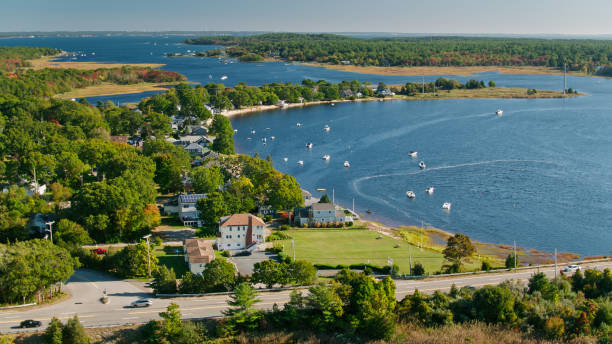 Wellesley is recognized as one of the wealthiest towns in Massachusetts, known for its high property values and median household incomes. According to World Population Review, the town's population stands at around 29,365 residents.
Renowned for its top-performing schools and picturesque neighborhoods, Wellesley attracts families seeking an upscale suburban lifestyle within easy commuting distance to Boston.
Data from Zillow indicates that the median home value in Wellesley currently sits at $1.69 million – a striking figure compared to other towns across the state.
With a median household income of approximately $226,250 per annum as stated by the US Census Bureau, it is evident why this opulent community ranks high among Massachusetts' most affluent areas.
The abundance of amenities available also contributes to making Wellesley an attractive destination for potential homebuyers looking to invest in prime real estate while enjoying all that this charming suburb has to offer.
1. Sudbury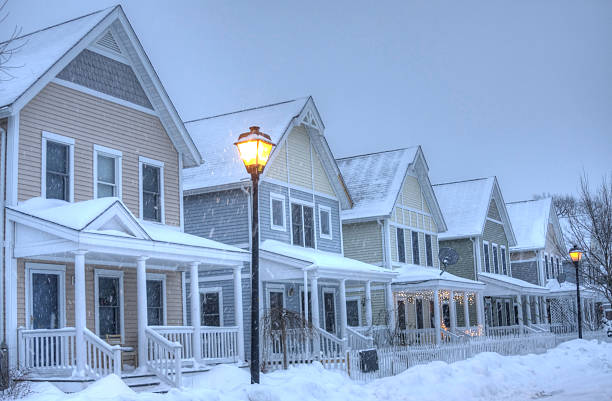 Sudbury, a picturesque town in Massachusetts, holds the title of being the wealthiest among its peers. Known for its highly-ranked public school system and charming rural landscape, it is an ideal destination for families looking to settle down in an upscale community.
According to data from the U.S. Census Bureau, Sudbury has a median household income of $217,847, making it one of the highest-earning towns in the state.
The median home value stands at around $1 million while its population hovers close to 18,965 residents per Census Bureau. The town boasts an array of recreational facilities with numerous parks and walking trails that cater to outdoor enthusiasts.
Nestled just 20 miles west of Boston's city center, Sudbury offers easy access to urban amenities without sacrificing the tranquility and quality of life found in this affluent Massachusetts town.