New Jersey, known for its stunning beaches, rich history, and diverse culture, also boasts some of the most affluent cities in the United States.
With a dynamic economy powered by various industries – from pharmaceuticals to finance – it's no wonder that this small yet mighty state is home to numerous wealthy enclaves. In this blog post, we have delved deep into our research on the wealthiest cities in New Jersey.
Through meticulous examination of factors such as median household income, property values, and employment opportunities – among others – we have compiled a list of the 12 opulent communities that showcase the true extent of luxury living in Garden State.
These cities not only provide their residents with high-quality amenities but also act as hubs for thriving businesses and prestigious educational institutions.
Join us in exploring these magnificent cities that make up New Jersey's elite neighborhoods and discover what sets them apart from the rest.
Whether you're considering moving or simply curious about which areas rank highest in wealth, our comprehensive guide will undoubtedly satisfy your curiosity.
12 Richest Cities in New Jersey
Here are the 12 affluent neighborhoods in New Jersey.
12. Westfield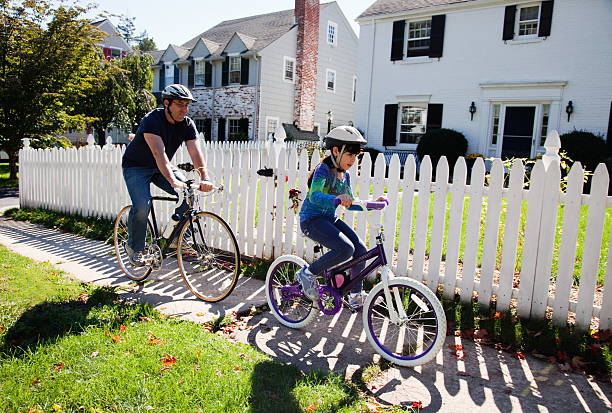 Westfield is a town in Union County that stands proudly among the richest cities in New Jersey. This affluent community boasts a rich history and a charming downtown area that attracts residents seeking an upscale suburban lifestyle.
The median home value in Westfield is around $934,647 per Zillow data, which reflects its prosperous status. Not only does Westfield offer beautiful homes but also high-income opportunities for its residents.
According to U.S. Census Bureau, the city has a median household income of approximately $185,319 per year – significantly higher than the national average. With safety being a top priority for many people when choosing where to live, it's worth noting that Westfield has relatively low crime rates compared to other cities of similar size.
The population of this city is about 30,000 people who enjoy access to excellent educational institutions and various amenities. Westfield takes pride in its strong public school system – an essential factor for families considering relocation.
11. Montgomery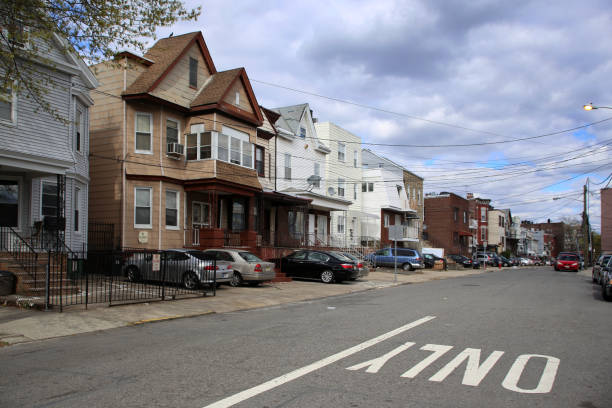 Mountain Lakes is one of the most affluent towns in New Jersey, known for its extraordinary charm and picturesque landscapes. Located in Morris County, it boasts a current population of approximately 23,559 residents per the US Census Bureau.
The town showcases its wealth with an impressive median household income of $196,857 according to U.S. Census Bureau. Mountain Lakes takes pride in its lush greenery and lovely lakes that offer recreational activities all year round.
Those looking to settle in this charming town will find the median home value standing at around $945,000 from recent Realtor data. This high-end community prioritizes safety as well; it has a notably low crime rate which can be attributed to efficient law enforcement initiatives.
Educational opportunities here are top-notch with high-performing schools funded by taxes paid by the wealthy residents. Mountain Lakes High School consistently ranks among the best institutions in New Jersey.
10. Mountain Lakes
Montgomery is one of the affluent neighborhoods in New Jersey, showcasing an outstanding quality of living that is attributed to its strong economy.
The city's median household income stands at a remarkable $225,208 based on recent data from Data USA, highlighting the financial stability and affluence among residents.
Boasting a population of 4,249 people per Data USA, Montgomery maintains a healthy balance between bustling urban energy and peaceful suburban life.
In terms of real estate, the median home value in Montgomery is an impressive $926,594 according to Zillow. This figure reflects not only the desirability but also the long-term investment opportunities present within this thriving community.
9. Saddle River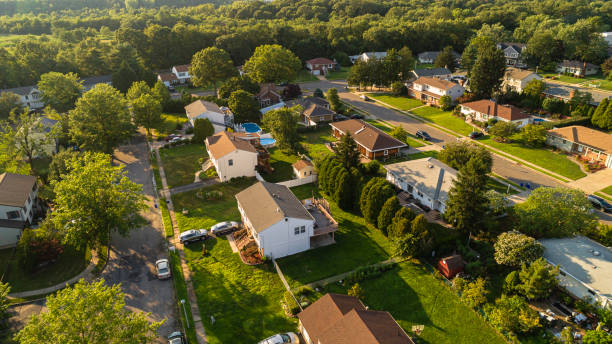 Saddle River is a borough situated in Bergen County, that has earned its reputation as one of the high-income cities in New Jersey.
With a population of around 3,321 residents, according to the World Population Review, this city boasts an intimate and luxurious atmosphere.
The median household income for Saddle River is an impressive $169,018 per Data USA, which significantly contributes to its status as a prosperous area.
When it comes to home prices within Saddle River, Zillow informs that the average home value sits at around $1.8 million – a testament to the affluence of this community.
In addition to financial well-being, Saddle River prides itself on maintaining a low crime rate; NeighborhoodScout reports that the city is 81 safer than other places in the US.
Top-notch schools and beautiful parks also enhance the quality of life for those residing in Saddle River.
8. Chatham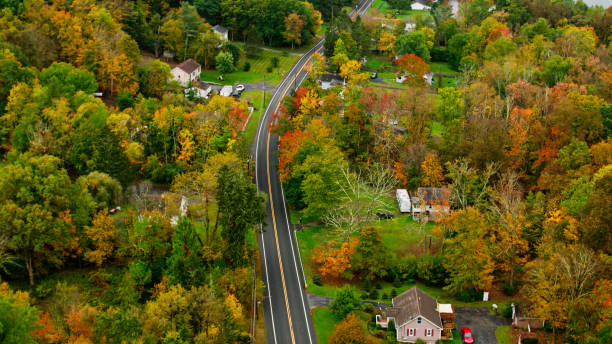 Chatham holds a prominent position among the affluent townships in New Jersey, encompassing Chatham Borough and Chatham Township.
The US Census Bureau estimates the population of 10,962 for Chatham Borough and 9,226 for the Township, it is a location where affluence and suburban charm meet.
The median household income in Chatham Borough stands at $209,283 per New Jersey Demographics by Cubit, while the median household income for Chatham Township is an impressive $205,591 per U.S. Census Bureau.
Real estate prices reflect the city's prosperity; the median home value in Chatham Borough is around $1.3 million from recent Realtor data with its counterpart in the township boasting about $920,000 per NJParcels.
Proximity to Manhattan and excellent schools contribute to this area's attractiveness. GreatSchools has rated some schools such as Washington Avenue School and Milton Avenue School highly with a rank of 9 out of 10.
7. Little Silver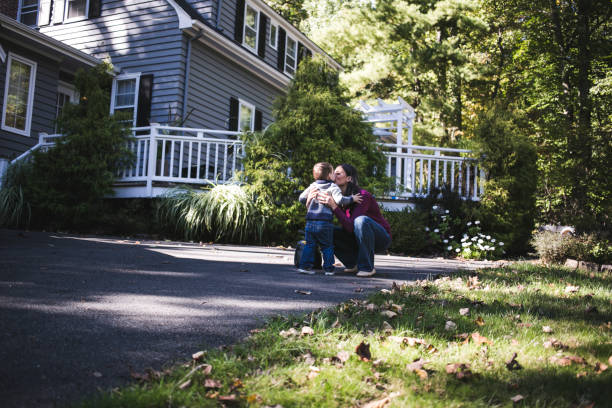 Nestled in scenic Monmouth County, Little Silver ranks among the top-earning cities in New Jersey. This affluent community boasts impressive home prices, with a median value of $887,457 as per the latest Zillow data.
The residents enjoy a comfortable lifestyle, evident from the town's median household income of $212,069 according to U.S. Census Bureau statistics.
Little Silver's population stands at approximately 5,817 people per Data USA, fostering a close-knit and welcoming atmosphere that attracts new families and individuals alike.
Beyond its economic appeal, this city offers excellent educational opportunities with top-rated schools and several recreational amenities such as parks and historic sites.
6. Fair Haven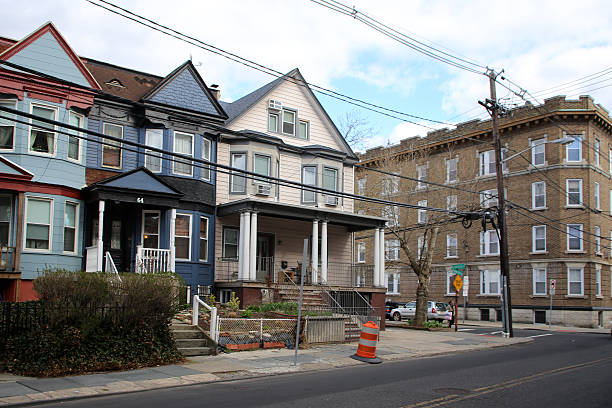 Fair Haven is considered one of New Jersey's upscale places, located in Monmouth County. With a population of around 6,166 residents as per the US Census Bureau, this affluent town boasts some impressive statistics.
According to U.S. Census Bureau, the median household income stands at a staggering $192,500, highlighting the prosperity within the community.
Homebuyers seeking upscale living will appreciate Fair Haven's real estate market. The median property value in this affluent town is estimated at $1.1 million based on Zillow data, well above the national average.
Quality education is another significant advantage of residing here; schools within Fair Haven School District consistently receive high rankings.
5. Rumson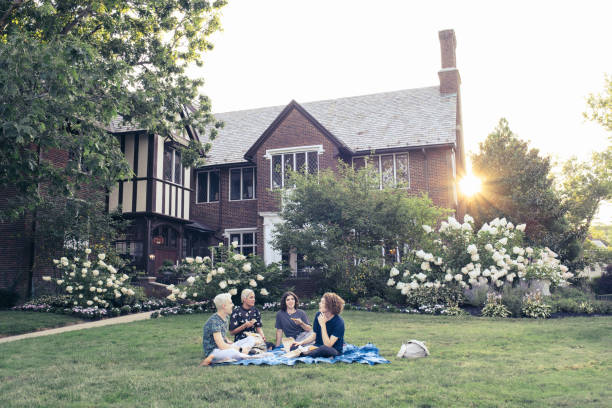 Rumson is one of the upscale towns in New Jersey and a prime location for those seeking an affluent lifestyle. Nestled along the picturesque Navesink River has a median household income of approximately $239,188 U.S. Census Bureau.
The city's real estate market reflects its residents' prosperity; the average home value stands at around $1.7 million from recent Zillow data.
Rumson also boasts an impressive population of nearly 7,230 people who enjoy access to top-rated schools and local amenities.
This coastal town offers stunning water views and luxurious estates on spacious properties. Along with these exclusive residential areas, residents can indulge in recreational activities like sailing or golfing at private clubs within the vicinity.
4. Essex Fells
Essex Fells high net-worth area in NJ, Nestled in the heart of Essex County, this attractive borough boasts high median home prices and household incomes.
According to data from Niche.com, the median home value in Essex Fells is an impressive $890,200, showcasing how desirable property is in this area.
The residents here enjoy a comfortable lifestyle with a median household income of $250,001. This figure far surpasses the national average and indicates the economic prosperity experienced by most families residing within Essex Fells.
With a relatively small population of approximately 2,270 people as per Niche real estate data analysis, there is a strong sense of community and exclusivity among locals.
Educational achievements also excel within this affluent city; GreatSchools.org rates local schools highly for their outstanding performance and the opportunities offered to students.
3. Glen Ridge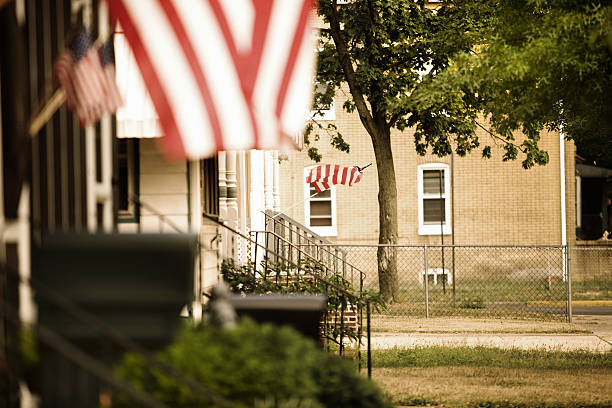 Nestled in Essex County, Glen Ridge stands as one of the upper-class cities in New Jersey that boasts a rich historical charm and attractive real estate options.
With an estimated population of around 7,802 residents, according to the U.S Census Bureau data, this suburban community thrives on its close-knit atmosphere and picturesque surroundings.
Diving into the financial aspects of Glen Ridge reveals impressive figures for those considering life amid its tree-lined streets. The median household income surpasses the $243,899 mark per U.S. Census Bureau, reflecting a prosperous local economy.
In terms of real estate pricing, home values average around $897,931 based on Zillow's analysis. In addition to being known for affluence and beautiful architecture.
Glen Ridge proudly hosts stellar educational facilities and safe neighborhoods that cater to families who prioritize top-notch services. Its prime location near metropolitan hubs further enhances convenience for residents seeking both small-town charm and urban amenities.
2. Ho-Ho-Kus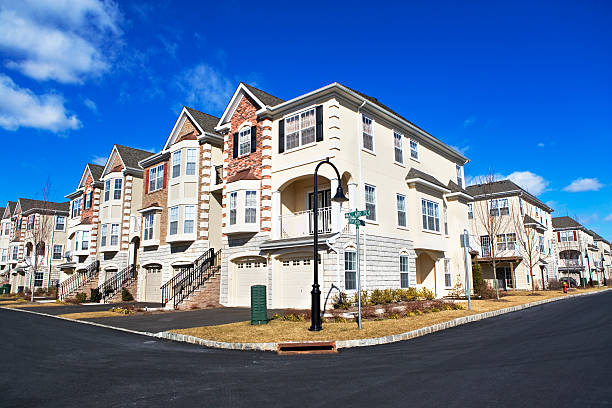 Ho-Ho-Kus, a charming borough in Bergen County, is among the millionaire communities in New Jersey. With a population of approximately 4,248 residents according to Niche.com, this small town offers an upscale lifestyle and a close-knit community.
Recent Zillow data shows a median home value of $974,976, showcasing its luxurious real estate market. A key factor contributing to Ho-Ho-Kus's affluent status is the impressive median household income of around $230,682 per Data USA.
This figure can be attributed to well-paying job opportunities and a highly educated workforce. Around 75% of the adult population holds a bachelor's degree or higher as per Niche, leading to lucrative careers for residents.
While living in Ho-Ho-Kus comes with a high price tag, it also provides access to excellent public schools and various recreational facilities.
The peaceful environment and picturesque landscape make this city one of New Jersey's top choices for those seeking affluence combined with suburban charm.
1. Short Hills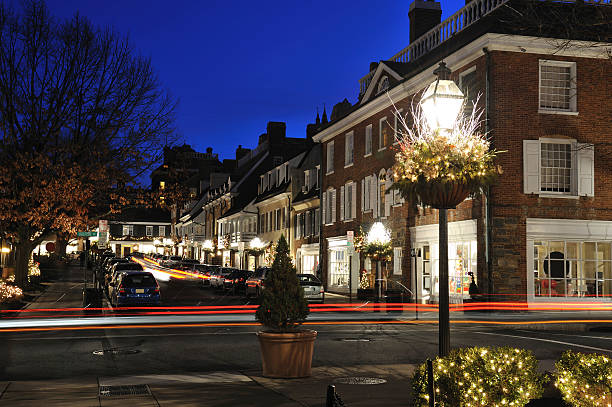 Short Hills is the wealthiest city in New Jersey, nestled in the affluent suburb of Millburn Township. This luxurious area has a population of around 13,700 residents, boasting an impressive median household income of approximately $250,000 as per the U.S. Census Bureau.
Renowned for its high-end real estate market, the average home price sits at a staggering $1.75 million according to Zillow. Notably offering top-notch educational institutions, Short Hills is home to highly-rated schools within the Millburn Public School District.
Aside from excellent academics, the city features upscale shopping and fine dining options at The Mall at Short Hills – a popular destination among discerning shoppers.
With its blend of picturesque neighborhoods, exceptional education system, and ease of access to Manhattan via direct rail service or car ride through Interstate 78.