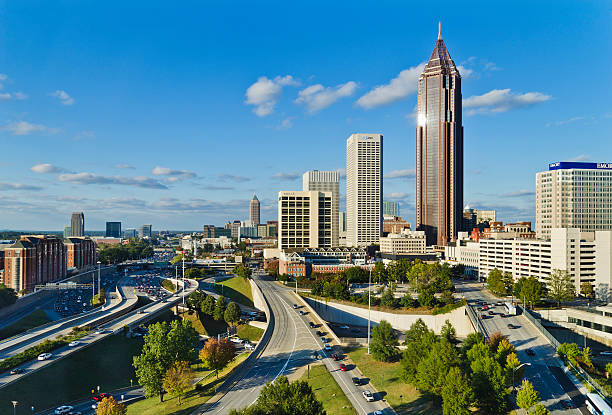 Georgia, a state located in the southeast of the United States is home to some of the richest cities in the country. Known as America's number one destination for business expansion, Georgia offers world-class services with low operating costs.
The most affluent cities in Georgia rank amongst America's largest urban areas; they generate billions of dollars annually while providing employment opportunities to thousands of people
If you are in business, chances are that you should expand your sphere of influence, and Georgia would be an awesome place to start!
The state is currently the fastest-growing state in the United States. Its income per capita has been gradually rising year after year. However, not all cities have equal standards of living and income levels.
Now, when you think about Georgia, what comes to mind? Is it peaches? Is it pecans? Is it the sweet tea you used to drink with your late grandmother?
Well, we have a little list of the wealthiest cities in Georgia for you.
---
Related: The 10 Most Expensive Cities to Live in Georgia
---
The 10 Richest Cities in Georgia
In the last couple of years, Georgia has been a state to look out for. The economy is growing fast and the population is increasing rapidly.
All the cities in Georgia are doing great, however, some are wealthier than others.
These are the top 10 wealthiest cities in Georgia based on median household income.
1. Milton — Median Income Of $128,559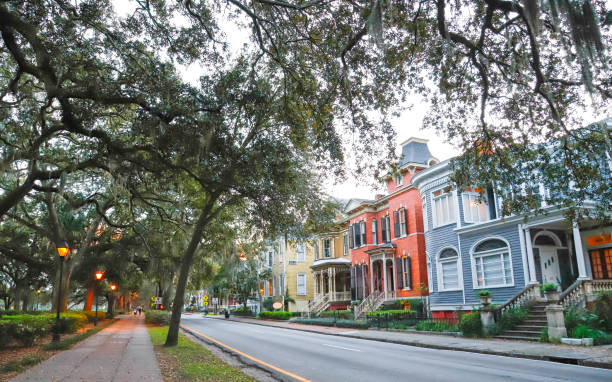 Milton is one of the richest cities in Georgia with a median annual household income of $128,559. This is more than twice the state average of $61,980 for households. The poverty rate in Milton is only 3.5 percent.
It also boasts one of the lowest crime rates in the country. The income per capita is $$69,952, which includes all adults and children. The median house value is $907,500 for the city.
The City of Milton is known for its excellent schools and family-friendly environment. There are many opportunities to enjoy outdoor activities such as kayaking on Lake Lanier or hiking up to Six Flags Over Georgia Water Park.
---
Related: The 12 Wealthiest Cities In Florida
---
2. Johns Creek — Median Income Of $122,514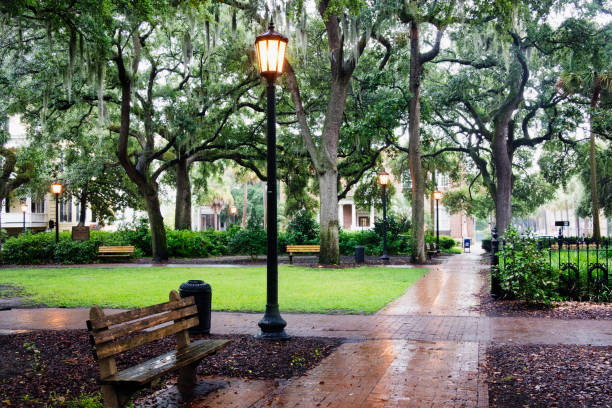 In the past few years, Johns Creek has emerged as one of Georgia's most affluent cities. It is located in the northern part of the state, about 30 miles from Atlanta.
It was incorporated into a city in 2006, becoming the state's newest city. But Johns Creek's history goes back much further than that: it was colonized in 1805 by European farmers who were looking for gold.
The city has a diverse economy and a strong real estate market, with home prices that have risen steadily over the last 10 years. The median home value in Johns Creek is $550,000.
Johns Creek offers many amenities for its residents, including low taxes, a strong school system, and plenty of green space. Residents enjoy access to several parks and nature preserves within the city limits.
3. Alpharetta — Median Income Of $113,802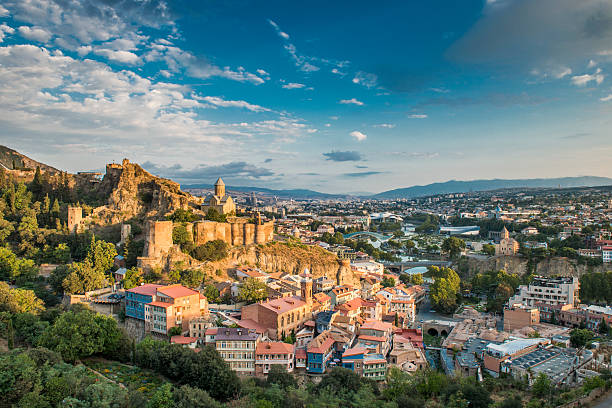 Alpharetta is one of the wealthiest cities in Georgia with a median household income of $113,802. Alpharetta is located north of Atlanta and is part of the Fulton County School District.
The top-rated high school in Alpharetta, Chattahoochee High School, has been named one of the top public schools in the country by US News. Alpharetta is home to a variety of local businesses, shopping centers, and restaurants.
Many Fortune 500 companies are headquartered there, and it's also home to the famous Ameris Bank Amphitheatre at Encore Park (formerly Verizon wireless), which is known for hosting some of the biggest rock concerts in the nation.
Alpharetta hosts many family-friendly events throughout the year including Taste of Alpharetta, Arts in the Park, Scarecrow Harvest, and other fun community events.
The city's residents are a mix of families and young professionals who work in Atlanta but prefer Alpharetta's low crime rate and small-town feel.
With an average commute time of 28 minutes, many Alpharetta workers spend quite a bit of time on the road.
---
Related: 10 Wealthiest Cities In Texas
---
4. Decatur — Median Income Of $106,088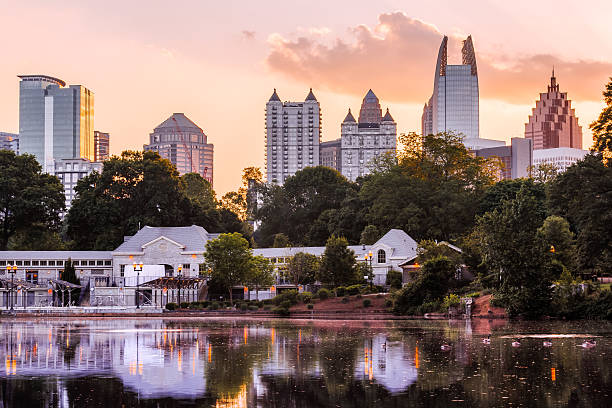 Decatur is one of the wealthiest cities in Georgia with a median household income of $106,088 and a median family income of $92,746.
It ranks fourth in the state for highest income and is considered to be one of the best places to live in Georgia. The cost of living in Decatur is high because of the high incomes, but it's worth it to live a comfortable life.
The city has good schools and great parks, making it an ideal place for families. The area also has plenty of shopping and dining options nearby.
The area has lots of green space for residents to enjoy. You can take a stroll through Oakhurst Park or visit the Fernbank Science Center with your kids.
You can also spend some time at Agnes Scott College or the Glenlake Golf Club & Pool.
---
Related: Top 10 Most Wealthiest Suburbs Of Chicago
---
5. Tyrone — Median Income Of $103,929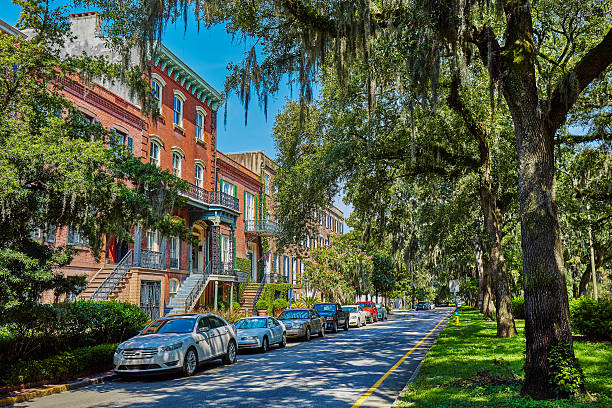 Tyrone is one of the wealthiest cities in Georgia with a booming real estate market. Tyrone has a median household income of $103,929. With a total estimated population of 7,658 people, it is home to top developers and engineers from companies like Salesforce, Google, and Microsoft.
It's not just the shopping and dining that attract people here, but there are also many job opportunities. Tyrone has been dubbed "a city of job opportunities" because of its large business and industrial parks.
The city has a small-town feel but is only 20 minutes to the ATL airport and downtown Atlanta.
Tyrone offers lots of outdoor activities as well. The Northside Hospital Sports Medicine Complex features several sports facilities where you can play tennis, soccer, or lacrosse on state-of-the-art fields.
6. Braselton — Median Income Of $105,096
Located just outside the busy city of Atlanta, Braselton is one of the wealthiest cities in Georgia with a median income almost two times that of the state average.
But, despite its affluent status, it's still a welcoming place that offers plenty to see and do, as well as a relaxed atmosphere. It is one of the most expensive places to live in Georgia, with a cost of living adjustment score of 106.4. The average home price in Braselton is $407,906.
Braselton has an ideal location for those who want to be close to Atlanta but want to avoid all the hustle and bustle that comes with living there.
You'll get the benefits of Atlanta's culture and entertainment, but you'll also have plenty of room to breathe.
---
Related: The 10 Wealthiest Towns In Massachusetts
---
7. Peachtree City — Median Income Of $101,121
Peachtree City is one of the wealthiest cities in Georgia with a median household income of $101,121. Located south of Atlanta and just northwest of Fayetteville, Peachtree City is home to around 35,433 residents.
It's the largest city in Fayette County by both size and population. The city is known for its vast golf cart paths that span over 90 miles throughout the community. Peachtree City takes a modern approach to building new homes.
This can be seen best at The Park at Planters Ridge, an HOA-maintained neighborhood that features a variety of modern home designs, including cape cod and bungalows. Residents can enjoy a clubhouse, pool, and park areas.
8. Dunwoody — Median Income Of $96,057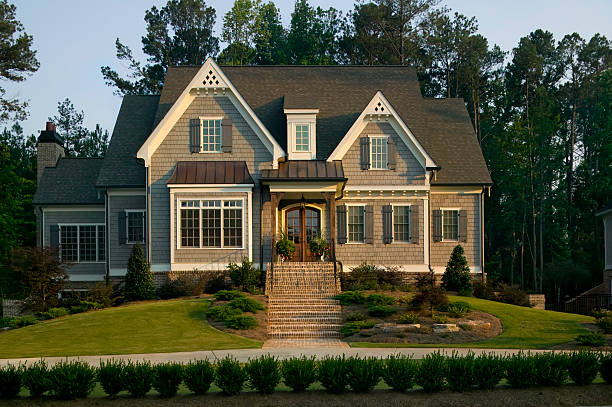 Dunwoody is one of the wealthiest cities in Georgia with an average household income of over $96,057. The city is located in a very well-to-do area and enjoys a strong economy. It was incorporated as a city in 2008 and has been growing rapidly ever since.
Residents enjoy a high quality of life as they have easy access to many stores, restaurants, and recreational facilities. There are several parks within the city limits where people can go hiking or biking along with playgrounds for kids.
This makes it an ideal place for young singles and couples looking for a place to live. The weather here is mild throughout most of the year so there are plenty of opportunities to get outside and enjoy nature or just relax by yourself without having to deal with extreme heat.
9. Suwanee — Median Income Of $90,436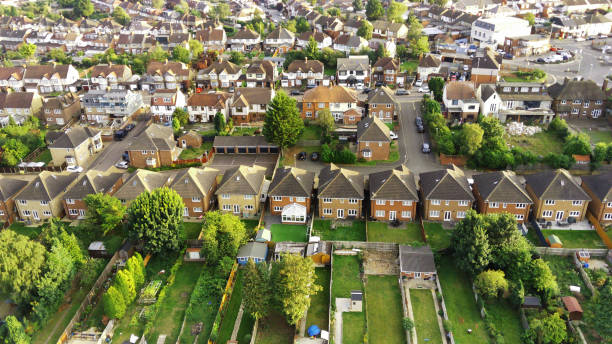 Suwanee is one of the wealthiest cities in Georgia with a median household income of $90,436. Suwanee is located in Gwinnett County and Forsyth County.
The city boasts a low crime rate and a high-ranking school district. The cost of living in Suwanee is above average, with the median home listing price at $475,000.
Suwanee residents enjoy multiple community events throughout the year including concerts, festivals, and holiday celebrations. Suwanee offers numerous parks and athletic facilities, including Big Creek Greenway, which spans 6 miles, and the Suwanee Sports Academy.
Residents also enjoy shopping at Town Center Park and dining at many restaurants along Buford Highway and Peachtree Industrial Boulevard.
---
Related: The 10 Wealthiest Cities In Ohio
---
10. Flowery Branch — Median Income Of $75,599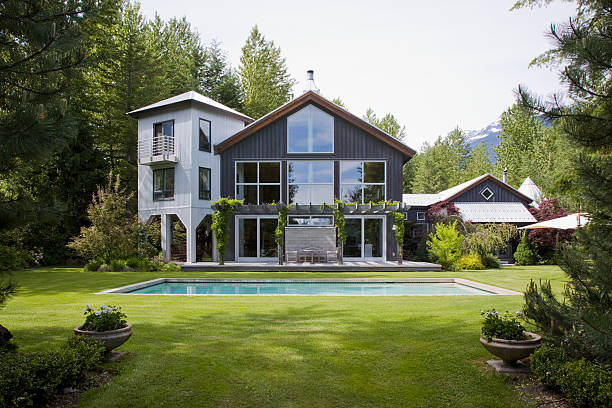 Flowery Branch is one of the wealthiest cities in Georgia with a median family income of $75,599. The city's population enjoys an unemployment rate of 2.6 percent, which is well below the national average.
This growth is likely due to the city's expanding economy and diverse industries. Currently, agriculture and construction are two of the largest sectors in Flowery Branch.
There are quite a few neighborhoods in Flowery Branch that have extremely expensive houses. A house here that is worth over $1 million might be considered cheap compared to the other high-priced homes in surrounding areas.
The average selling price for a home in Flowery Branch is about $378,378. Flowery Branch's population is more than 76.6 percent white and about 13.3 percent Hispanic, Latino, Asian, and others. The city has a thriving arts and culture scene with a community theater and plenty of local musicians.
The Lake Lanier Islands resort is nearby, offering year-round activities including concerts, festivals, and water sports.