Alabama is a wonderful state with many beautiful cities and towns, but some stand out more than others when it comes to affluence. In this blog post, we will explore the top five wealthiest cities in Alabama and what makes them so special.
From bustling metropolitan areas to charming small towns, each city on our list offers its unique blend of amenities and attractions that make it a sought-after destination for those seeking luxury living.
We'll take a closer look at their median household incomes, average home prices, education levels, crime rates, and other factors that contribute to their high wealth rankings.
Whether you're planning a move or just curious about how your hometown stacks up against other communities in the state, this article has everything you need to know about Alabama's richest cities.
Let's explore the most affluent places in Sweet Home Alabama!
10 Richest Cities in Alabama
Here are the 10 affluent places to live in Alabama
10. Pelham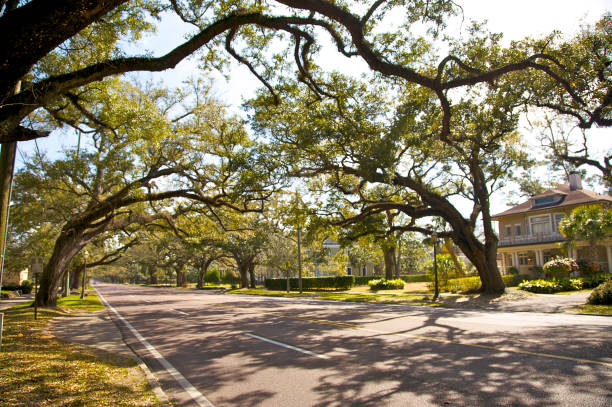 Pelham, a charming city located in the heart of Alabama, boasts wealth and prosperity. Known for its picturesque landscapes and welcoming community, this city offers an exceptional quality of life to its residents.
In Pelham, you'll discover that home prices are relatively affordable with a median value of around $294,254 while enjoying a comfortable median household income of approximately $81,606.
One aspect that makes Pelham stand out is its low crime rate which fosters a safe environment for families and individuals alike. With a population exceeding 24,688 (2021) people, this growing town continues to attract new residents seeking opportunities and an enjoyable lifestyle.
The Oak Mountain State Park serves as an iconic attraction drawing visitors from near and far who revel in its stunning natural beauty.
Celebrating diversity through various cultural events and having access to top-notch public schools make Pelham an ideal destination for those looking to relocate or simply enjoy all that Alabama has to offer.
9. Fairhope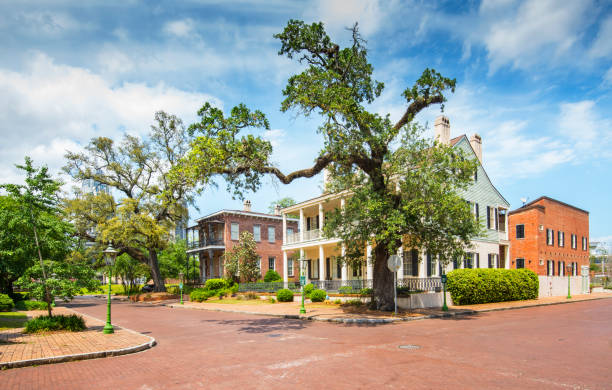 Nestled along the picturesque shores of Mobile Bay, Fairhope is a captivating coastal city in Alabama that offers an unparalleled quality of life to its residents.
This affluent community has experienced steady growth and development over the years, with median home prices reaching approximately $445,157 and an impressive median household income of around $80,106.
Attracting a population of more than 23,147 (2021) residents, Fairhope is renowned for its vibrant arts scene and commitment to preserving its natural beauty.
The city's famous Fairhope Pier and Park provide a serene environment where you can unwind while enjoying breathtaking views of the bay. In addition, the area boasts excellent schools and various recreational facilities catering to diverse interests.
Fairhope's dynamic downtown shopping district features unique shops, art galleries, and exquisite dining options that contribute to the town's charm and allure.
8. Chelsea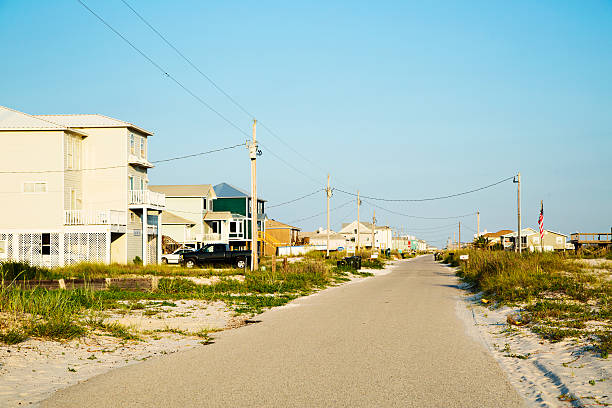 Located just outside the bustling city of Birmingham, Chelsea is an affluent suburb in Alabama that has experienced significant growth in recent years. This thriving community boasts a median home price of around $350,150 and an impressive median household income nearing $93,658.
With a population of over 15,000 residents who enjoy the convenience provided by its proximity to major metropolitan areas without compromising on space and tranquility, Chelsea offers the best of both worlds.
Known for its top-rated schools and abundance of recreational opportunities, this suburban paradise caters to families seeking an ideal environment to raise children or individuals aiming for a quiet retreat without sacrificing modern amenities.
Notable attractions include the magnificent Oak Mountain State Park which provides ample outdoor activities such as hiking, biking, and fishing. The charm of Chelsea extends beyond its natural beauty with various community events promoting social interaction among residents.
7. Spanish Fort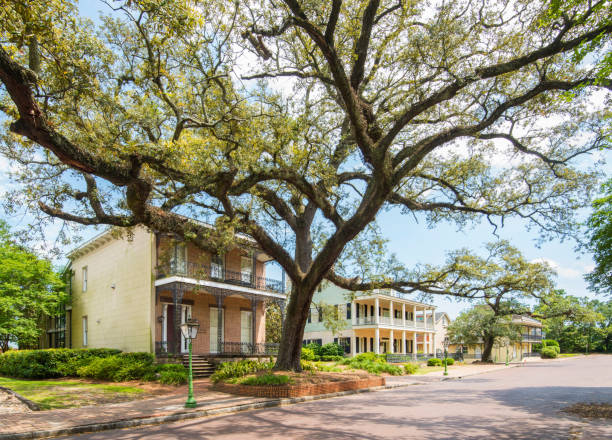 Spanish Fort, situated in the heart of Baldwin County, is a thriving and wealthy city in Alabama that offers scenic views and rich historical background.
With a growing population of around 10,300 residents, this picturesque location boasts an average home price of approximately $377,694 and a strong median household income nearing $89,504.
One of Spanish Fort's most notable attractions is the Historic Blakeley State Park which provides opportunities for outdoor enthusiasts to explore various walking trails while appreciating preserved Civil War battle sites.
The city is also well-known for its excellent education system with top-performing schools catering to families prioritizing academic excellence.
Encompassing beautiful waterfront properties that overlook Mobile Bay, Spanish Fort creates an alluring atmosphere for potential homeowners seeking peaceful living combined with easy access to recreational activities.
6. Hoover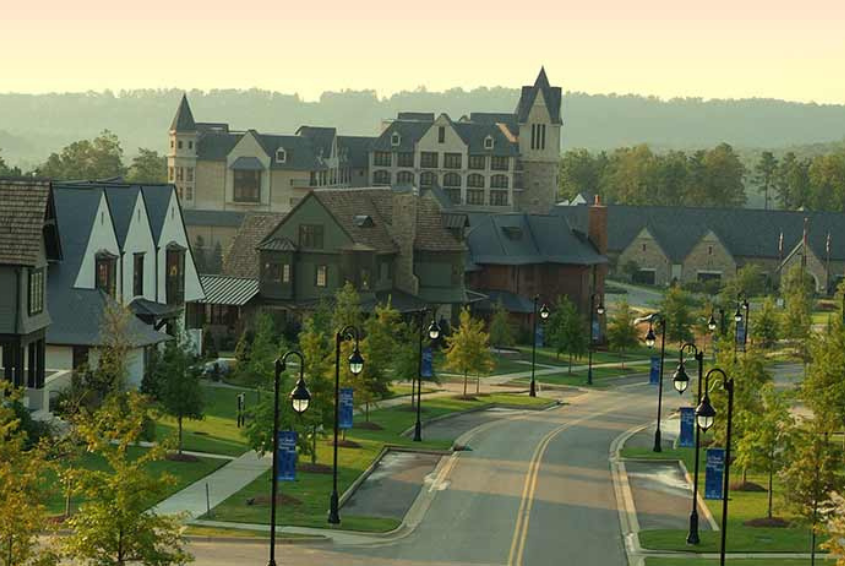 Welcome to Hoover, a prosperous and vibrant city located in the heart of Alabama. This bustling suburban gem boasts an impressive median household income close to $95,970 and an average home price hovering around $497,000.
With a thriving population exceeding 92,500 residents, Hoover has maintained its status as one of the wealthiest cities in Alabama. Families are drawn to this area due to its excellent school system and abundance of recreational facilities catering to diverse interests.
One of Hoover's most notable landmarks is the Riverchase Galleria, one of the largest shopping destinations in the Southeast region that offers upscale shopping and dining experiences for leisure-seekers.
In addition to its retail attractions, Hoover takes pride in offering various parks for enjoying outdoor activities such as hiking trails at Moss Rock Preserve or sports events at Veterans Park.
5. Pike Road
Nestled in Montgomery County, Pike Road is an affluent and rapidly growing town in Alabama that offers a delightful blend of rural charm and modern conveniences.
The city has witnessed impressive economic development, with median home prices hovering around $386,050 and a substantial median household income close to $109,537.
Pike Road's population of more than 9,900 residents enjoys the luxury of well-planned infrastructure including top-rated schools that prioritize academic excellence for children.
Its peaceful atmosphere coupled with easy access to urban amenities makes it an attractive destination for families desiring a balanced lifestyle.
Nature enthusiasts will appreciate the tranquility offered by various parks within the community, such as The Waters or Founders Park which provide ample opportunities for outdoor recreation.
4. Trussville
Trussville is a flourishing city located in the northeastern suburbs of Birmingham that combines small-town charisma with modern amenities.
Renowned for its strong economy and wealth, this alluring city enjoys a median home price of roughly $369,362 and an impressive median household income of about $108,070.
Trussville's population surpasses 26,000 residents who cherish the advantages of living in a close-knit community without sacrificing access to urban attractions.
The education system is highly regarded, providing excellent schools focused on academic success and extracurricular opportunities for students.
The picturesque downtown area exudes historic charm with unique shops and delightful dining experiences that contribute to Trussville's welcoming atmosphere.
Outdoor enthusiasts can explore Cahaba River Park or indulge in various sports activities at the state-of-the-art Trussville Sports Complex.
3. Homewood
Homewood is a sophisticated and affluent suburb located just minutes away from the heart of Birmingham. This vibrant city in Alabama is characterized by its beautiful tree-lined streets, historic architecture, and exceptional quality of life.
The residents enjoy an appealing median home price of approximately $585,000 and an impressive median household income close to $84,418.
Homewood has a population exceeding 25,000 individuals who take great pride in their diverse community offering excellent education opportunities with top-rated schools for families prioritizing academic success.
The attractive downtown area resonates with charm as it features unique boutiques and delightful dining experiences that cater to various tastes. Nature lovers can bask in the serenity of parks like Patriot Park or venture onto popular walking trails at Shades Creek Greenway.
2. Vestavia Hills
Vestavia Hills is a charming and prosperous city situated just south of Birmingham, offering its residents an exceptional blend of affluence and tranquility.
With a median home price of around $506,431 and an impressive median household income nearing $118,539, it proudly stands as one of Alabama's wealthiest cities.
Home to over 38,000 residents who appreciate the convenience provided by its proximity to major metropolitan areas without compromising on elegance and serenity, Vestavia Hills is indeed the epitome of gracious living.
The city boasts outstanding schools that instill academic excellence among students while encouraging well-rounded growth.
Leisure time in Vestavia Hills is often spent exploring its picture-perfect parks such as Liberty Park or Wald Park featuring delightful outdoor amenities for all ages to enjoy.
1. Mountain Brook
Nestled amidst the picturesque Appalachian Mountains, Mountain Brook is an affluent suburb of Birmingham known for its stunning landscapes and luxurious homes.
With a population of around 22,000 residents, you'll experience a tight-knit community atmosphere in this city where neighbors value close connections.
Boasting some of the highest home prices in Alabama, the median value stands at approximately $863,879. High-quality schools and low crime rates make this area highly attractive for families seeking safety and excellent education opportunities.
Plus, with a median household income nearing $150,268 per year, it's no surprise that Mountain Brook ranks as one of Alabama's wealthiest cities.