There are a lot of different ways to approach the question of "where is it warm?" Some people want a place that's pleasant year-round, while others are after summer vacation hotspots. And some people just want to know where they can escape the cold.
Trying to find the warmest spot in the U.S. is tricky because there are so many cities to choose from, and they all have their microclimates and weather patterns.
In general, you can assume that places that are warm in spring or fall will be even warmer in summer.
And areas that have mild winters will have hot summers. But there are exceptions — for example, Phoenix might be miserable in June but tolerable in January.
But what does "warm" mean? It varies for different people — whether you're looking for hot or mild weather or even cold spots with little snowfall, this list has you covered.
Before we begin, consider the following factors that influence a location's climate:
Latitude — As you move north or south from the Earth's equator, temperatures drop. Areas closer to the equator tend to be warmer than those farther away
Elevation — As elevation increases, temperatures drop. This is because air pressure decreases as elevation increases.
Air at higher elevations contains less oxygen and fewer molecules of any kind (including nitrogen and argon) than air at lower elevations
Distance from large bodies of water — Large bodies of water influence the climate by releasing heat into the atmosphere and storing it until cooler weather arrives.
---
Related: The 20 Most Expensive Cities to Live in the United States
---
Warm Places to Live With a Low Cost of Living in the US
If you are looking for a warm place to live in the U.S., you will have no shortage of options.
There are plenty of places where the weather is warm year-round, and even more that are just warm during the winter.
There are a lot of places where temperatures stay above freezing during the coldest part of the year, which makes them good places to escape from the snow and ice.
When choosing a warm area, it's important to look at more than just the average temperature.
You'll also want to consider average humidity, as well as other factors that can make a place feel warmer or colder than its temperature suggests.
For example, if temperatures stay low but humidity is high, it can be uncomfortable — and even dangerous — outdoors.
It can be a little overwhelming looking for a great place to live when you have so many options, so here are 20 warm places to live at a low cost of living in the United States:
---
Related: The 20 Most Expensive Cities to Live in California
---
20. Phoenix — Arizona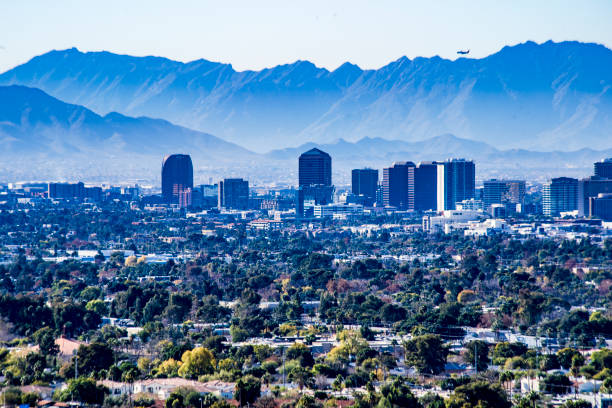 If you love sunshine, Phoenix is the place for you. "The Valley of the Sun" is one of the sunniest places in the country, with more than 300 sunny days per year.
Although Phoenix is known for its hot weather, it's a great place to live. The housing market is affordable, and the city offers many cultural activities.
Temperatures during the winter range from 45°F to 107°F. The cooler months are a pleasant time to visit parks and hike in the mountains that surround the city.
Phoenix has a strong economy, and job growth is expected to continue in key industries such as healthcare, transportation, and utilities.
The housing market in Phoenix was one of the hardest hit during the recent economic downturn, but prices are expected to increase by 7 percent through this year.
The median home price is $170,000, making Phoenix an affordable option.
19. Yuma — Arizona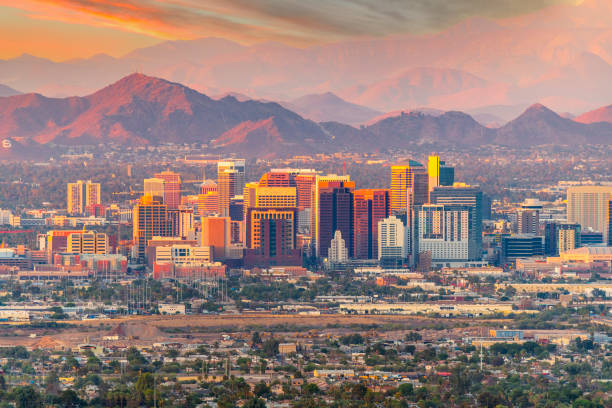 Yuma, Arizona, enjoys the title of having the most sunshine of any city in the world. The average annual sunshine is 4,055 hours per year.
It is also extremely hot and dry. The average July high temperature there is 107°F and a low of 83°F.
Located on the far western edge of Arizona, Yuma is about as close to California and Mexico as you can get in Arizona.
The Colorado River flows through Yuma, which has been inhabited for thousands of years.
Yuma's summers are hot and dry, but the dryness makes it easier to take than a more humid climate.
The winters are mild and sunny; snow isn't unheard of but it's quite rare.
With an average daily high temperature above 90 degrees Fahrenheit from June through September, air conditioning is a must for most people who live there.
With easy access to Mexico and California and plenty of sunshine, Yuma is a good place to think about if you're looking for a warm place to spend your time.
It is an extremely affordable place to live, with a median home price of $136,600.
18. Port Charlotte — Florida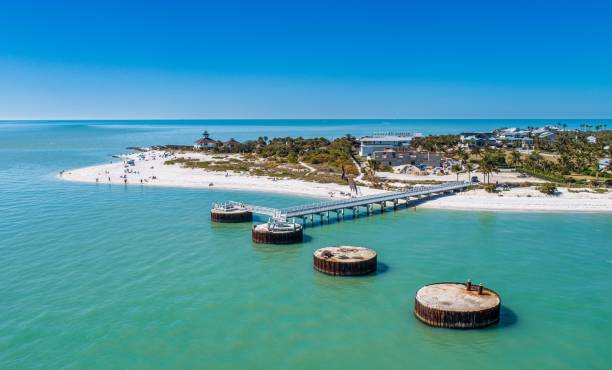 Located in southwestern Florida on the Gulf of Mexico coast, Port Charlotte is a family-friendly city with a relaxed atmosphere and plenty of outdoor activities.
Warmer than average winters and a low cost of living are attractive features of this city on the Gulf Coast of Florida.
Port Charlotte is a wonderful place to live, with low taxes and a median home price of $166,600. The area is popular with retirees who enjoy the warm weather, beaches, and water sports.
It's home to over 60 golf courses as well as numerous parks for boating, fishing, kayaking, and canoeing. The town is also a hub for finding entertainment, shopping, and restaurants serving local cuisine.
Whether you're looking for a vacation home or planning to relocate your family, Port Charlotte has a lot to offer.
---
Related: Why Is Housing so Expensive in California?
---
17. Roswell — New Mexico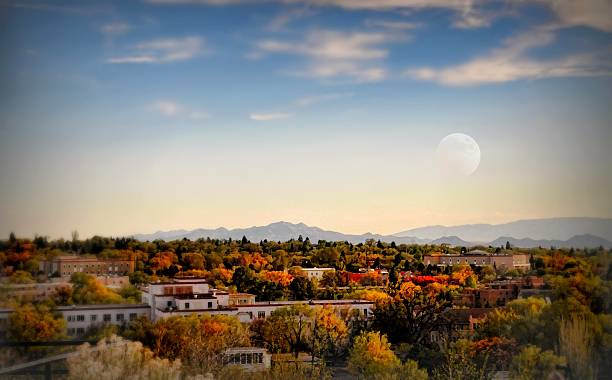 Comfortable, inviting, relaxing. Those are three words that describe Roswell.
The people here welcome new neighbors with open arms and make sure they are comfortable in their new surroundings.
Roswell offers endless beauty-its parks, its museums, and its architecture create the ideal environment for people to enjoy the quality of life this city is known for…
The city sees an average high temperature of 88°F during the summer months and an average low temperature in the winter months of about 35°F.
July is the hottest month of the year with the highest recorded temperature at 88°F and low at 71°F and January is the coldest month with the lowest recorded temperature at 35°F and high at 52°F.
The median price of a new home in the area is $127,000, making it an affordable place to live.
16. Lake Charles — Louisiana
Lake Charles is a city located in Southwest Louisiana, on the shores of beautiful Lake Charles and Prien Lake. Lake Charles has a population of 72,000 and is the fifth-largest city in Louisiana.
The median home price in the city is $132,7000, making it one of the most affordable places to live. The weather in the city is humid subtropical with hot summers and mild winters.
The average high temperature in July is 91 degrees Fahrenheit while the average low temperature in January is 43 degrees Fahrenheit.
The city has a rich history and many cultural attractions including museums, parks, entertainment venues, and casinos.
It is also home to several festivals each year including Mardi Gras, the Contraband Days Pirate Festival, Mardi Gras of Southeast Texas, and the Southwest Louisiana Boudin Festival.
15. El Paso — Texas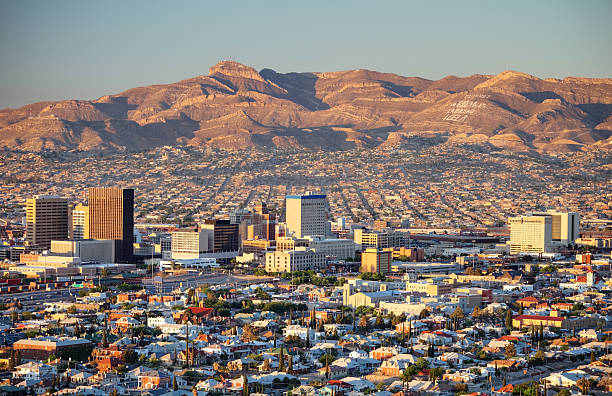 El Paso, Texas, is one of the warmest cities in the United States. It has about 300 days of sunshine per year and a semi-arid steppe climate.
The city is divided by the Franklin Mountains, which run from north to south through the middle of El Paso.
The average high temperature in El Paso is 78 degrees, with an average low of 53 degrees. The dry arid climate keeps the humidity low and the summers are hot but not suffocating.
A good choice for a warm place to live during retirement. El Paso has lots of sunshine, a low cost of living, and reasonable home prices. A new home can be purchased for as little as $136,200.
It's a reasonably priced place to live with plenty of outdoor recreational opportunities such as mountain hiking, biking, and camping.
---
Related: The 10 Most Expensive Places to Live in Texas
---
14. Savannah — Georgia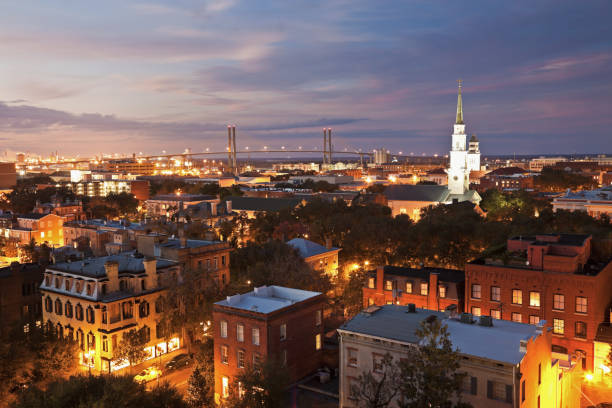 One of the most popular cities for retirees in the U.S., Savannah is a beautiful and picturesque city, with a mild year-round climate and a cost of living that is a bit lower than the national average.
The city has an active arts community, a charming historic district, and a growing economy. It's also home to more than 20 colleges and universities, including the Savannah College of Art and Design.
The area has over 20 golf courses as well as boating, fishing, swimming, and more. The median price of a home is $120,000. It's a cheap place to live, but it's also packed with things to do.
Savannah is one of the most walkable cities in the country, making it easy to get around without having to deal with traffic or parking issues.
It's also one of the warmest cities in the country. It gets about as much winter as Miami, with average lows dipping only into the 40s from December through February.
The average high temperature from May through July is over 90ºF degrees, but with all that moisture, it never really feels dry.
13. Clemson — South Carolina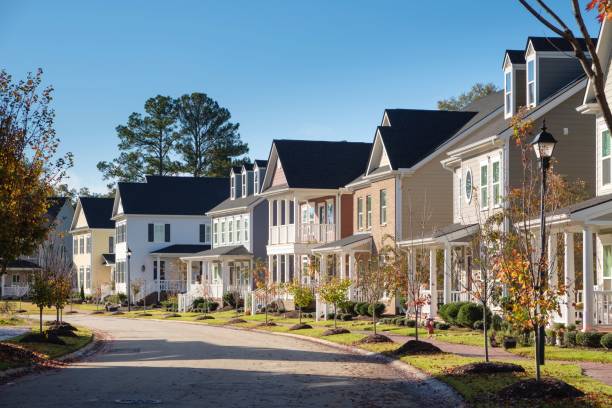 Clemson, South Carolina is a great place to live and retire to if you love the outdoors. It's located in the Blue Ridge mountains and offers plenty of opportunities for hiking, camping, boating, swimming, hunting, fishing, biking, and more.
The climate is hot in the summer and cold in the winter. If you like to snow ski, this would be a good place to live during the wintertime.
The town itself offers many activities for its residents. Clemson University is located there, so there are lots of sporting events to enjoy year-round.
There are also museums and theaters to visit as well as art galleries. The cost of living isn't bad either. Housing prices are much less than what you would find in other states.
The median home price in the area is around $180,000, which is lower than the national average. The average price for an apartment is about $600 per month. Utilities are lower too.
The unemployment rate is much lower than in other towns around there. You should have no problem finding employment if that's a concern for you when moving to a new area.
There are also plenty of shopping opportunities as well as restaurants to go out to eat at when you don't feel like cooking yourself.
12. Bella Vista — Arkansas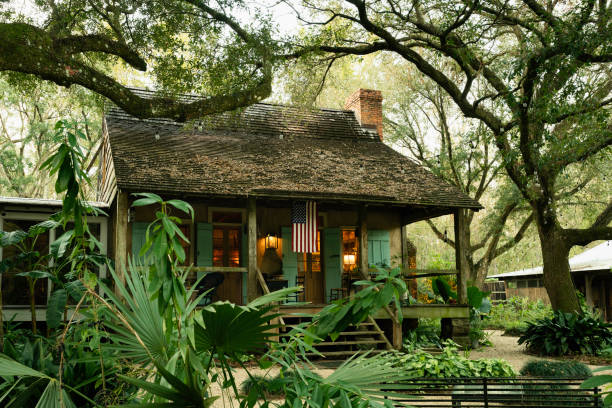 With a population of more than 28,539 (2019), It's an excellent choice for retirees or couples raising a family with children.
Located in the Ozark Mountains, Bella Vista offers many recreational activities for retirees, like golfing at one of its eight golf courses (seven private and one public), fishing, and boating on numerous lakes and trails for hiking, biking, or horseback riding.
In addition to these outdoor amenities, downtown Bentonville is only 20 minutes away. The downtown area provides shopping and dining options for residents.
Temperatures in Bella Vista are moderate throughout the year, with an average high of 79 degrees in July and an average low of 34 degrees in January.
The median home value is only $102,000. Renters pay an average of $650 per month. Bella Vista is one of the most affordable places to live in Arkansas.
11. Grand Prairie — Texas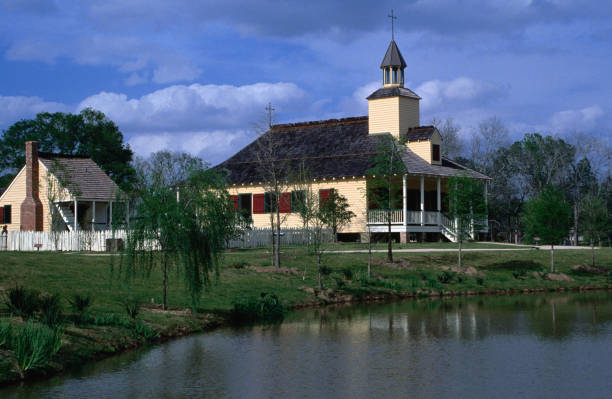 Grand Prairie is a city in Dallas County, Tarrant County, and Ellis County, Texas, in the United States.
It is part of the Mid-Cities region in the Dallas–Fort Worth metroplex. It has a population of 192,565 according to the 2019 census, making it one of the most populous cities in the state.
Grand Prairie doesn't have a shortage of warm summer days — the city's average high temperature in June, July and August is above 90 degrees.
The city also has more than 36 miles of walking trails and more than 1,300 acres of parks, making it easy for residents to get outdoors and enjoy the warm weather.
Grand Prairie also has a strong economic presence in the Dallas-Fort Worth area. Major employers here include American Airlines, Lockheed Martin, Sysco Corp., and Bell Helicopter Textron Inc.
---
Related: The 10 Most Expensive Places to Live in Texas
---
10. Lafayette — Louisiana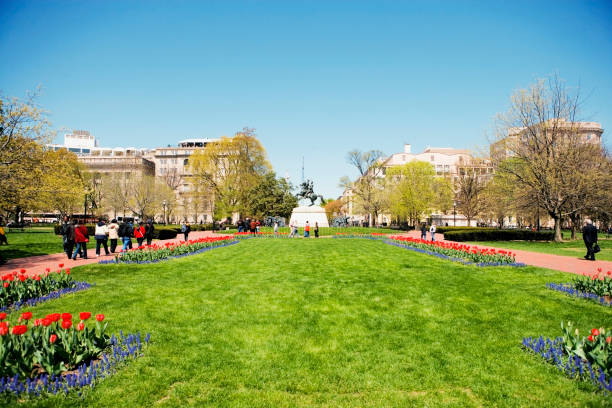 Lafayette is a small Louisiana city with plenty of Cajun and Creole influence. With a population of just over 120,000, Lafayette offers all the amenities and activities you'd expect in a much larger city.
Lafayette has an average winter temperature of 50 degrees Fahrenheit, according to U.S. Climate Data. This makes it one of the warmest cities in the U.S. during the winter months.
Lafayette has a thriving arts scene with many galleries, live performances, and art festivals throughout the year. It's also known for its cuisine — there's no shortage of local restaurants serving up Cajun and Creole dishes.
Plus, there are plenty of outdoor activities to enjoy, like Lafitte's Landing Paddling Trail and other wetlands trails where visitors can see alligators, birds, and other natural wildlife.
A new home can be purchased for an average of $157,000.
9. Los Angeles — California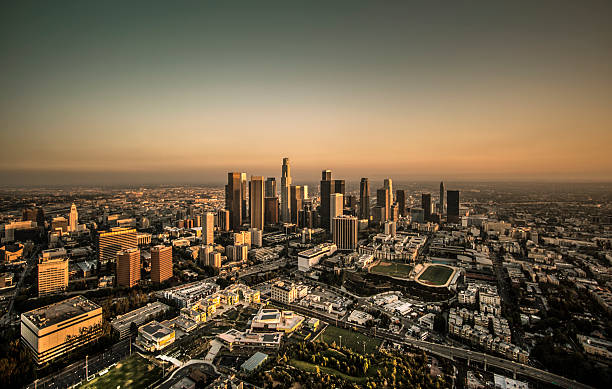 Los Angeles is a coastal metropolis with a diverse set of neighborhoods to choose from. Although some areas of the city are quite expensive to live in, several areas are quite affordable.
Los Angeles is warm and sunny for 73 percent of the year. There isn't much rain, and the ocean is nearby. It's a culturally diverse area with lots of fun events going on all the time.
You never know when you'll see a celebrity in Los Angeles because it's so close to Hollywood, the world's film capital. Los Angeles is a huge city so it makes sense that there are many great places to live within it.
---
Related: The 10 Most Expensive Steakhouses in Los Angeles
---
8. Vero Beach — Florida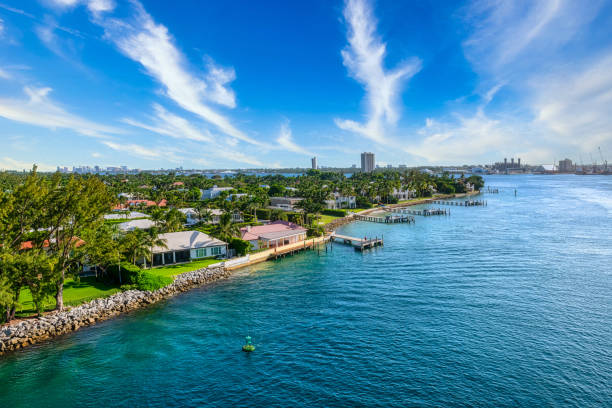 Vero Beach is a small town that has grown up around a beautiful beach. With a population of just over 16,857 (2019), the area has managed to retain a lot of its old-time charm.
The climate is warm and balmy year-round. You can enjoy all types of water sports, including swimming or surfing in the ocean, boating or fishing on the Indian River Lagoon, or kayaking along the Sebastian River.
If you prefer something less active, you can simply relax on one of the many sandy beaches and watch the pelicans soar overhead.
If golf is your sport of choice, there are many public and private courses offering great challenges and beautiful views them.
The cost of living in Vero Beach is higher than the national average but lower than in some other areas in Florida. Median house prices are around $220,000 but can be as low as $100,000 if you look carefully.
---
Related: The 10 Best Places to Live in the Panhandle of Florida
---
7. Las Cruces — New Mexico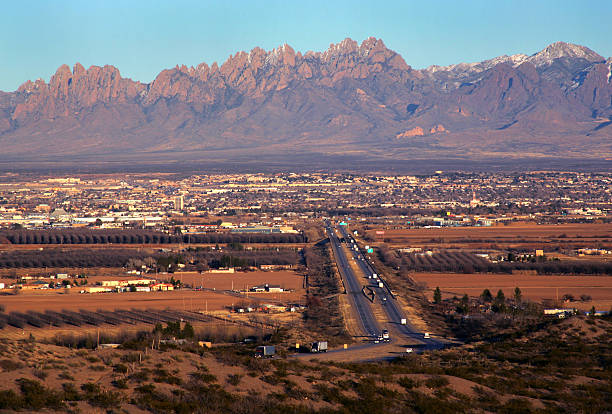 Las Cruces may not be very well known outside the Southwestern United States, but those who do know it love it. This is a city that offers some of the most pleasant weather in the country year-round.
It's also a college town, with New Mexico State University providing a large population of students. The area has plenty of beautiful scenery, including white dunes and nearby mountains.
The city has an interesting history as well, having once been part of Mexico before becoming part of the United States following the Mexican-American war.
In addition to its climate and culture, Las Cruces also offers affordable housing — a rarity in warm locales. Homes here sell for an average of $237,682, according to Zillow, which is below the state average.
6. Santa Fe — New Mexico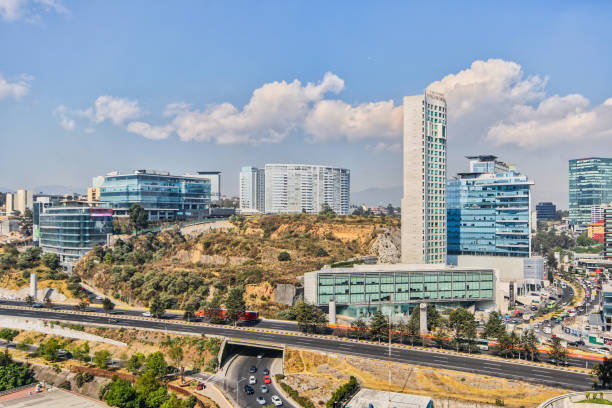 Santa Fe is a well-preserved colonial city that dates back to the 1600s. It also happens to be the country's oldest state capital. Santa Fe is known for its Spanish and Native American influences and its connection to the Wild West.
The city of Santa Fe is a great place for retirees who want to live in a warm place with an artistic vibe.
While the cost of living is slightly higher than the national average, housing costs are quite affordable at $560,000 for a home and $790 for a one-bedroom apartment.
Property taxes are among the lowest in the country at 0.56% of assessed home value. Santa Fe's climate is hot and dry in the summer, but temperatures cool down considerably in winter.
Located at 7,000 feet above sea level, Santa Fe has four distinct seasons with mild summers and relatively high humidity (for the Southwest).
Average highs range from a balmy 78 degrees F in July to a chilly 32 degrees F in January.
5. Santa Maria — California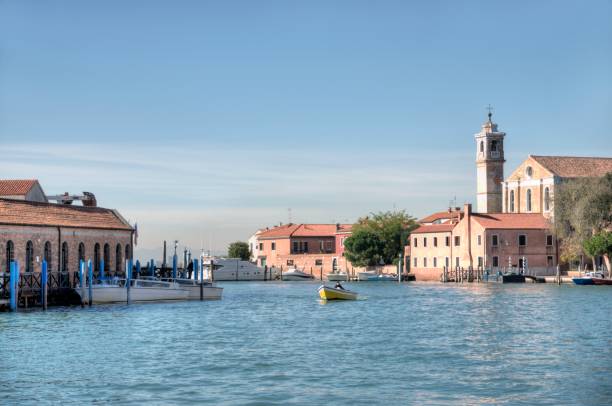 Santa Maria is a city on California's Central Coast located in Santa Barbara County. The city is home to a large number of vineyards, and the Santa Maria Valley wine country is popular among tourists.
The area is also known for its prime growing conditions. The city itself is beautiful and has many great parks and schools to bring children to.
There are also a lot of great restaurants, ice cream parlors, coffee shops, malls, and other places for entertainment. Santa Maria is also known for its beautiful beaches and historic landmarks that make this city one of California's best!
It has become my favorite place to visit because you can walk down any street without seeing anything but smiles from people who love where they live too!!
The temperature gets into the 90s during the summer months but dips down to about 50 degrees in winter. The city has a population of about 107,445, with an average cost of living below the national average.
---
Related: Why Is Newport Beach so Expensive to Live In?
---
4. Napa Valley — California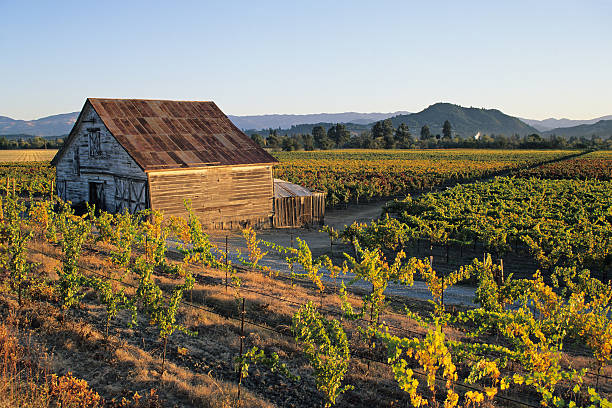 Napa Valley is a gorgeous, temperate locale located just an hour north of San Francisco. The valley is dotted with quaint towns and villages full of shops, art galleries, and great restaurants.
The city of Napa has a population of about 135,654 people, while the entire valley's population is less than 140,000 people. If you're looking for a warm place to live, make your way to Napa Valley.
This Northern California wine region is known for its Mediterranean climate, characterized by dry summers and cool, wet winters.
The summer months of June through August are when the weather is most consistently warm, with daytime highs in the mid-80s.
It's not uncommon to see temperatures soar into the triple digits during these months, but they usually come with low humidity levels.
With an annual average temperature of 62 degrees Fahrenheit (17 degrees Celsius), Napa ranks as one of the warmest places in California.
At its coldest, temperatures drop down into the 30s (below 0 degrees Celsius) during winter nights.
---
Related: Why is California so Expensive?
---
3. Dallas — Texas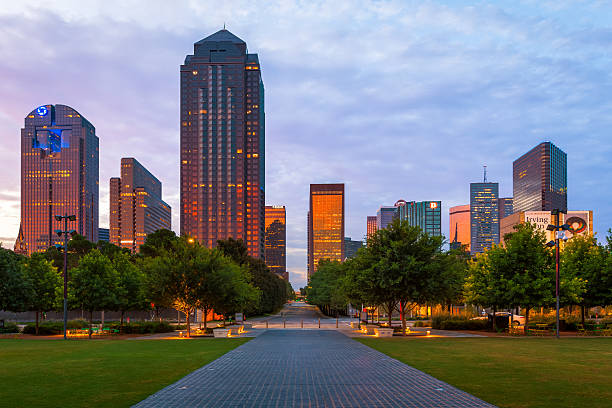 You can't control the weather, but you can control where you live. If you're looking to escape this winter's frigid temperatures, pack your bags and head south.
Dallas is a major city in Texas and is the largest urban center of the fourth most populous metropolitan area in the United States. The city proper ranks ninth in the U.S. and third in Texas after Houston and San Antonio.
The city's prominence arose from its historical importance as a center for the oil and cotton industries, and its position along numerous railroad lines.
The average high temperature in Dallas is 82 degrees year-round, while the average low is 66 degrees. And it's not just Dallas where the heat is on; several other U.S. cities boast an average daily temperature of 80 degrees or more year-round.
If you're considering moving to Dallas, you'll be happy to know that it offers both big-city amenities and small-town charm. And the best part is the city isn't just big — it's big-hearted.
From its high quality of living and reasonable cost of living to its job market and cultural offerings, there are many reasons why this is one of America's most desirable cities.
---
Related: The 12 Most Expensive Steakhouses in Dallas
---
2. Gulf Shores — Alabama
The city of Gulf Shores sits on the southern end of Alabama's shoreline in Baldwin County. The population is a little over 8,000, but it grows significantly during the tourist season as people from all over the country flock to this popular vacation spot.
If you're looking for warm places to live, you need to consider moving to Gulf Shores, Alabama. This beach town has the benefit of being located on the Gulf of Mexico—so it's a great place to retire if you enjoy boating and fishing.
Gulf Shores offers all of the benefits of living near the beach, including gorgeous sunrises and sunsets, sounds of the ocean, and plenty of seafood restaurants.
Fishing is big here too and can be done from the Gulf State Park Pier or out in the water with a charter service.
The city claims an average temperature of 68 degrees with temperatures in January rising just above freezing and reaching into the 90s in July and August.
---
Related: The 10 Wealthiest Cities in Alabama
---
1. Golden Isles — Georgia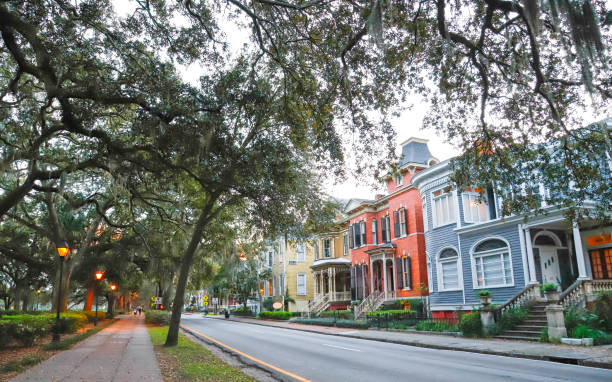 The Golden Isles have some of the most beautiful beaches in the world. The area features many historical sites, as well as opportunities for golf, boating, and other activities.
Jekyll Island boasts four championship golf courses. Many people come to the area to enjoy the Georgia State Parks and Historic Sites, which include hiking trails, camping, nature observation, and fishing.
Other popular attractions include kayaking through salt marshes, dolphin-watching tours, and visiting Cumberland Island.
The climate is mild and sunny, with average January lows of 50 °F (10 °C) and August highs near 90 °F (32 °C).
The Golden Isles are part of an arc known as the "Georgia Bight", with shorelines on both the Atlantic Ocean and the Gulf of Mexico.