Are you on the hunt for the perfect San Francisco neighborhood that aligns with your lifestyle and budget? With the city's array of diverse and affluent areas, pinpointing your ideal spot can be overwhelming.
That's where this piece comes in! We've dug deep into our extensive portfolio of properties and gathered valuable insights from both tenants and housing data to present to you the wealthiest neighborhoods in San Francisco.
Whether you're drawn to the tranquil elegance of serene parks or the bustling ambiance of chic dining spots and vibrant nightlife, our comprehensive guide to the ten best neighborhoods will help you find the location that feels like home.
Dive into our article and let us help you in discovering your next upscale residence in San Francisco!
Wealthiest Neighborhoods in San Francisco
1. Pacific Heights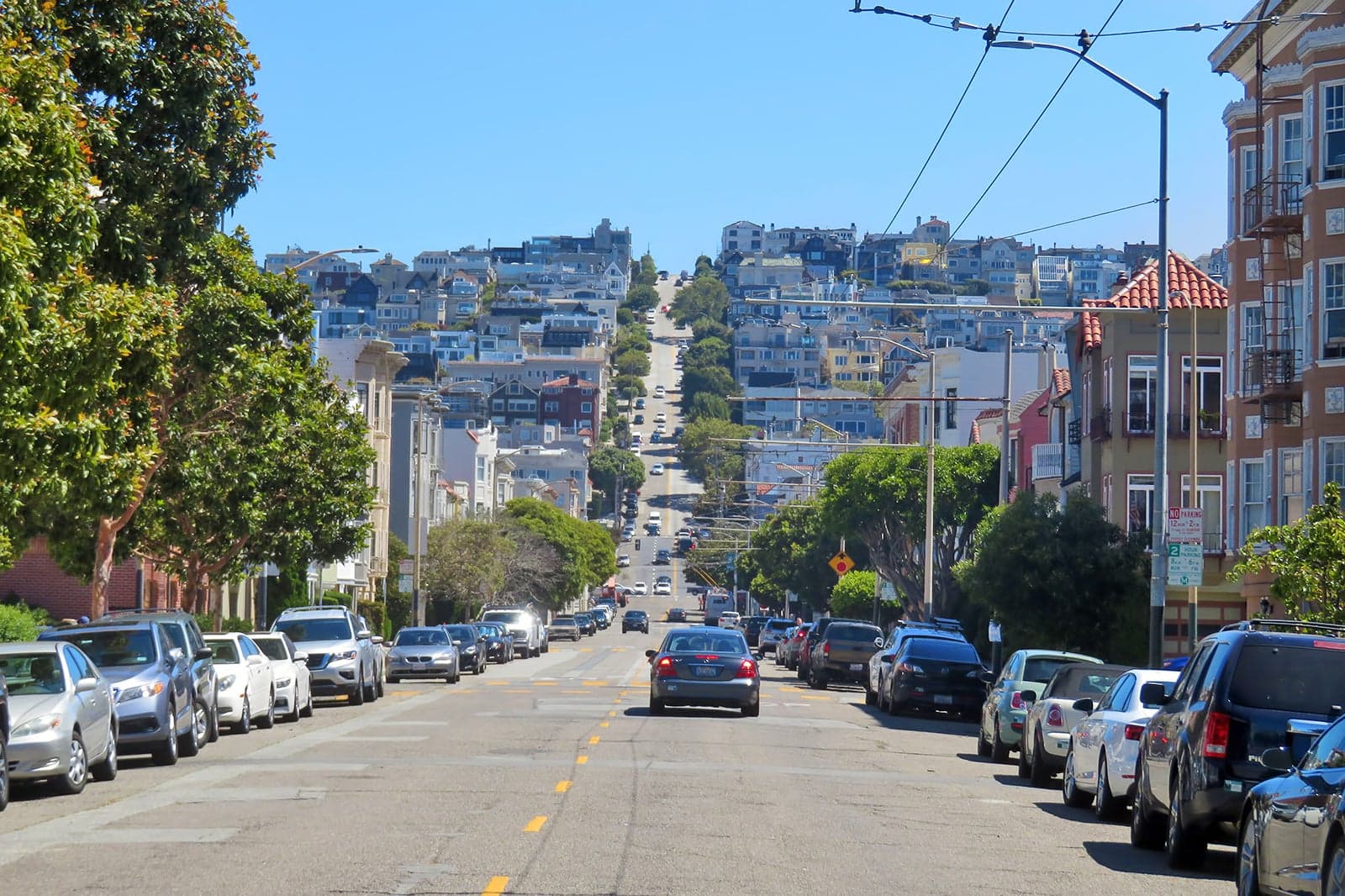 Pacific Heights, located in San Francisco, is a renowned, affluent neighborhood characterized by its historic pre-Victorian architecture. Many buildings are open for public viewing.
The area boasts billionaire inhabitants, record-high property values, and a reputation as the nation's most exclusive locale.
Technology moguls also find their homes here, along with stunning vistas, tranquil parks, and iconic homes seen in movies and TV.
Attractions range from ethnic sub-neighborhoods to high-end boutiques, refined dining, grand estates, and splendid mansions.
If your interests include capturing vibrant architectural photos, enjoying luxurious shopping, and indulging in fine dining, Pacific Heights promises a regal vacation experience.
It is known for its majestic mansions, celebrity homes, upscale shopping, museums, and accessibility.
Keep comfort in mind during your visit, as the area encourages walking and values elegance and peace.
2. Presidio Heights
Presidio Heights neighborhood is home to successful tech leaders enjoying an elegant lifestyle away from city noise. Expect a refined yet family-friendly environment with grand mansions offering tranquility instead of bay views.
Conveniently located near shopping and dining, it's a peaceful community with sophisticated luxury, preferred by those seeking a serene life.
Eight-figure homes are common, and finding available property can be challenging. This neighborhood's charm extends beyond its opulent houses to enchanting trails and an exclusive golf club.
Even rental apartments are plush, reflecting the affluent culture. Enjoy mornings beneath the Golden Gate Bridge and quiet evenings at fine dining venues like Spruce.
Whether you're interested in high-end residences or exclusive community life, Presidio Heights may be the place to fall in love with. Nearby areas include Russian Hill, Nob Hill, and The Mission.
3. Marina District
The Marina is an ideal place for young professionals to reside in San Francisco, particularly those fresh out of college or in the tech industry.
Known as one of the city's wealthiest districts, it boasts upscale shops, bars, eateries, and entertainment venues. Marina Green's beautiful scenery offers spectacular views of the Golden Gate Bridge and Alcatraz Island.
This lively neighborhood is filled with numerous dining options and parks where residents can jog, bike, or picnic. Waterfront activities like sailing, kayaking, and windsurfing are also widely available.
With its mix of natural attractions, shopping, dining, and vibrant nightlife, the Marina represents a well-rounded and appealing slice of San Francisco's offerings.
4. Haight-Ashbury
Haight-Ashbury, the San Francisco neighborhood known for its role in the counterculture movement of the 60s and 70s, continues to be a symbol of those revolutionary times.
Today, it's a historical place, filled with a hippie flair, vintage shops, and unique restaurants. Families and young professionals are attracted to its safe yet quirky atmosphere.
The streets are lined with colorful Victorian homes once belonging to celebrities like Joan Jett and Jimi Hendrix.
Among the local favorites are Amoeba Music, known for its vinyl records; Piedmont Boutique, the city's most photographed store; Golden Gate Park, a popular U.S. destination; and the Painted Ladies, the iconic row of Victorian homes seen in many films and shows.
5. Sea Cliff
Located in the northwestern part of San Francisco, this neighborhood is known for its expansive homes and stunning ocean views.
Despite breathtaking scenery, the housing and rent costs remain reasonable, making it one of the city's best areas.
Numerous parks designed by landscape architects, grand mansions, and affluent neighbors contribute to the peaceful ambiance.
The community of 43,616 enjoys local landmarks like the Golden Gate Bridge and the California Academy of Sciences. Schools here are top-rated, though private.
Pros include safety, walkability, and low unemployment at 2.5%. However, cons include the high rental cost, scarcity of public transportation, and absence of public schools.
6. Russian Hill
Russian Hill, an elegant and posh neighborhood in San Francisco, stands on one of the city's 44 hills.
It got its name from settlers who found a Russian cemetery on the hill during the Gold Rush, making it a historic area locals cherish.
The neighborhood boasts the famed Lombard Street, known as the "Crookedest Street in the World." Driving down this street is a must-do if you bring your car.
Russian Hill offers a delightful blend of chic and classic venues, including numerous shops, eateries, and bars. You can also find pedestrian paths and open green spaces, ideal for exercise or leisure.
Some favorites in the area include Saint Frank Coffee for an excellent start to the day, Swensen's Ice Cream with its original flavors, and Russian Hill Bookstore, a cherished local gem. Don't miss Ina Coolbrith Park for stunning city views.
7. Noe Valley
Noe Valley ranks among San Francisco's wealthiest and most appealing residential neighborhoods. Celebrated for its Victorian architecture and San Francisco Bay views, it nestles between Twin Peaks and Glen Park.
A hotspot for families, retirees, singles, and young professionals, this area offers the allure of city life coupled with roomier homes and more greenery than Downtown.
With low crime rates, good schools, and an array of popular restaurants, bars, and clubs, Noe Valley provides an optimal balance of urban and suburban living.
The neighborhood's tree-lined streets house restored Victorian homes, luxurious residences, trendy eateries, and chic stores, further complemented by excellent public schools and convenient public transportation.
8. Nob Hill
Nob Hill, in downtown San Francisco, is renowned for its picturesque city views and is a hub for luxurious living.
Famous for prestigious hotels, fine dining, and extravagant apartments, the area also features steep streets and cable cars, giving quick access to other parts of the city. A diverse community of professionals, families, students, and retirees enjoy Nob Hill's urban charm.
Ideal for those seeking city life without giving up residential comfort, it is especially suitable for young professionals working nearby.
Nob Hill offers a mix of urban elegance and practicality with its vibrant eateries, shops, and easy access to public transport.
If you desire a balanced city lifestyle with cultural options like art galleries and museums, Nob Hill is among the top places to live in San Francisco.
While living here may be costly, the variety of deluxe apartments with breathtaking city views, the peaceful streets, and proximity to Golden Gate Park for outdoor enjoyment make Nob Hill an exceptional choice for upscale, city living.
9. Potrero Hill
Potrero Hill, meaning 'pasture' in Spanish, retains a modest charm, setting it apart from other San Francisco neighborhoods.
Situated to the east of the city, this mainly residential area isn't easily accessible by public transportation, though some buses and a train connect it.
Despite lacking a main street, activity thrives around 16th, 17th, and 18th Streets, with popular spots like Farley's Coffee Shop and Plow Restaurant.
Home to the California College of the Arts, it's quieter but offers a diverse community, including artists, startup employees, and students. The housing varies from lofts and condos to Victorian homes.
Though more affordable, noise from the nearby freeways and the presence of homeless communities may be off-putting to some.
Potrero Hill's quieter charm and local amenities like libraries and cafes make it appealing for those seeking a respite from busier neighborhoods.
10. Financial District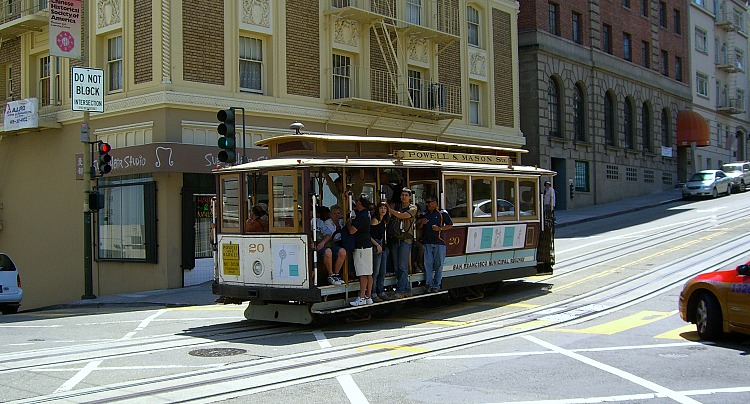 In the heart of San Francisco lies the Financial District, the city's core business hub housing various banks and financial bodies. It stands as an ideal place to reside if proximity to entertainment and work is essential.
The downtown area has grown to be a favored neighborhood, showcasing corporate offices, vintage apartments, and assorted attractions.
Features include year-round exhibits at the Exploratorium, dining at the Waterfront Restaurant, the Transamerica Pyramid, and the Ferry Building Marketplace for relaxation.
The Embarcadero Center Cinema and Gateway Theater offer cinematic and theatrical experiences.
Nestled near Sydney G. Walton Square's quaint park, the Financial District is a top choice for art enthusiasts.