Miami is a city that is often associated with glamour and luxury, and it's no secret that some of the wealthiest people in the world choose to call it home.
However, not all neighborhoods in Miami are created equal when it comes to affluence.
In this blog post, we will be taking a closer look at the richest neighborhoods in Miami, exploring what makes them so expensive and providing some insight into what it might be like to live in one of these exclusive communities.
Whether you're a Miami resident looking to upgrade your living situation, or simply curious about the city's most affluent neighborhoods, this post is for you.
We'll be delving into the demographics, amenities, and overall vibe of these exclusive enclaves, as well as sharing some insider tips on how to get the most out of living in one of Miami's wealthiest communities.
Let's take a tour of Miami's most lavish places.
Wealthiest Neighborhoods in Miami
Here is a look at the top ten affluent neighborhoods in Miami.
1. Indian Creek Island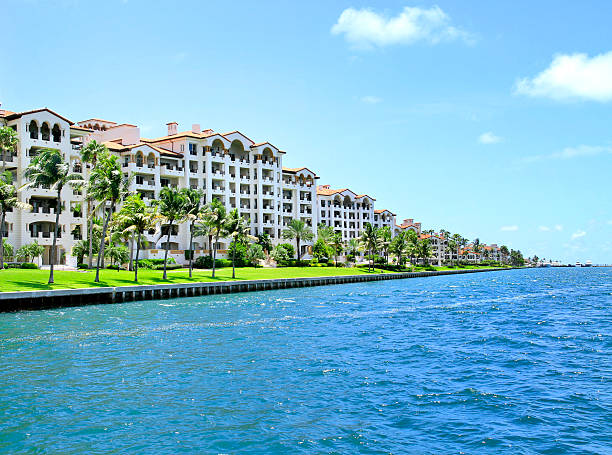 Indian Creek Island is a small neighborhood in Miami Beach, where very rich people live. The average home price here is more than $10M!
This island only has about 100 homes, and famous stars, sports players, and other rich people own many of them.
Indian Creek Island is near Biscayne Bay and close to Miami Beach. People who live here can see the beautiful water and have a short trip to the beach.
Homes on this island can cost so much because they are big mansions with private docks and pools for their owners to enjoy.
With only 40 houses on the island, it's not easy for just anyone to move there, making it a very special place to live in Miami.
2. Fisher Island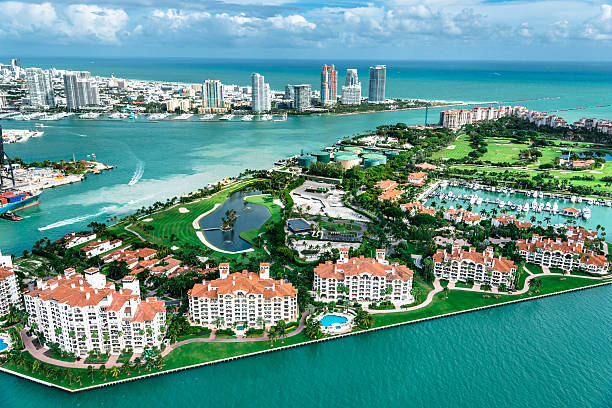 Fisher Island is a fancy island in Miami Beach that many rich people call home. Homes here are worth millions of dollars! To get to this island, you need to take a boat or helicopter because there's no bridge.
Some famous celebrities and billionaires live on Fisher Island, enjoying the amazing views of Miami's skyline and the Atlantic Ocean. This island is like a paradise for rich people, offering big homes and great privacy.
Since it's so expensive, only those with lots of money can live on Fisher Island. But if someone can afford it, they'll enjoy an incredible lifestyle in Miami's wealthiest neighborhoods!
3. Coral Gables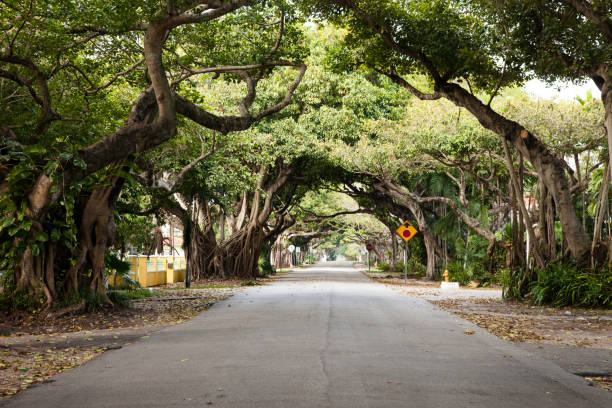 Coral Gables is a neighborhood in Miami known for its fancy homes and upscale places to shop and eat. George Merrick made this area in the 1920s, wanting it to be beautiful and special.
Today, Coral Gables is home to many famous people and rich business leaders. The streets are lined with trees, and you can see Mediterranean-style buildings all around.
This area is just south of Downtown Miami, so it's super easy for people living here to reach the city while still enjoying a nice community's benefits. Good public transportation options make getting around simple.
As one of South Florida's richest neighborhoods, Coral Gables has great schools, shopping centers, restaurants, and fun things to do for families who live there!
4. North Beach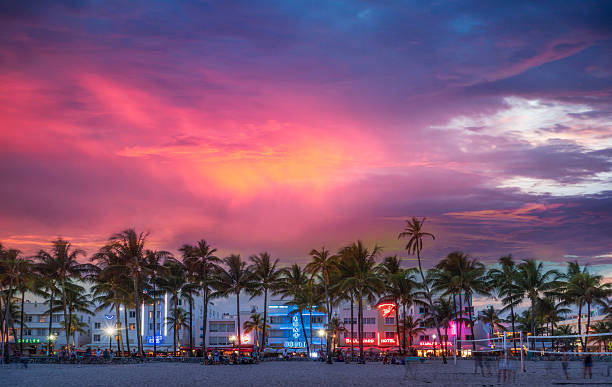 North Beach is a part of Miami Beach where many wealthy people live. This area has luxury homes, fancy condos, and high-end places to shop and eat.
Famous celebrities and sports players love North Beach because it's exclusive and private. Also, its closeness to Miami's Financial District makes it a top choice for business professionals.
Even though North Beach has a reputation for being filled with rich people, it still welcomes everyone from different backgrounds. So if you're lucky enough to live in this neighborhood or just visit, you'll find something fun and interesting for everyone!
5. The Venetian Islands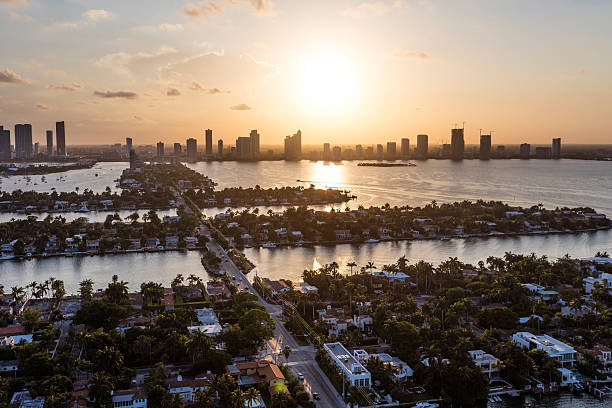 The Venetian Islands are a group of small, connected islands in Miami where lots of wealthy people live.
These islands have big houses that cost a lot of money, making the area one of the richest neighborhoods in Miami.
People with luxury yachts and boats love to visit these islands because they're so beautiful. The great location in Biscayne Bay, east of downtown Miami, means residents can enjoy fantastic views of the water.
The properties on these islands include huge mansions and private yacht clubs for members only. People who live on the Venetian Islands enjoy a life full of luxury and fun times!
6. Hibiscus Island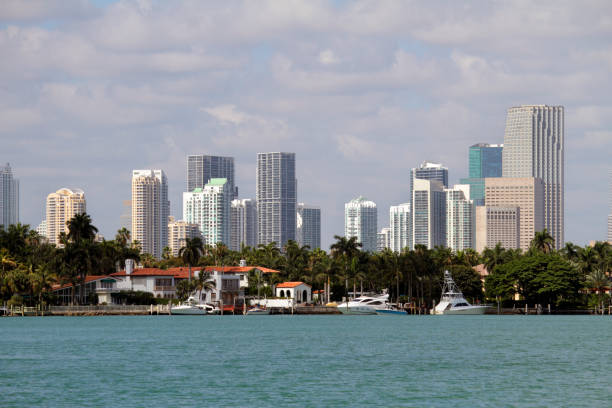 Hibiscus Island is a neighborhood in Miami where many rich people live. Famous celebrities and business owners like to have homes here, making it one of the city's wealthiest areas.
The houses on Hibiscus Island can cost millions of dollars, and they are some of the fanciest in Miami.
There are a few things that make this island so rich. One reason is that it has very expensive real estate, with fantastic views and big homes for its residents. Many famous people own property here, which makes living costs even higher.
7. Star Island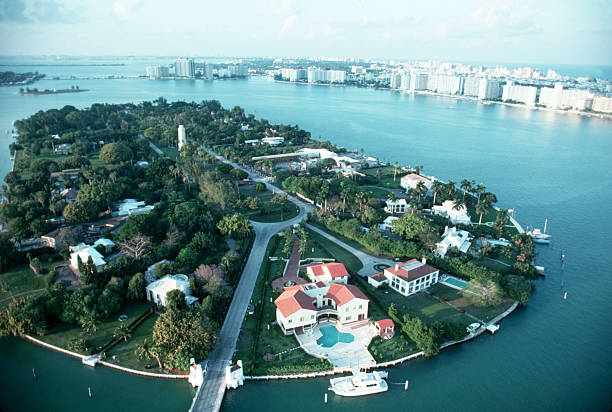 Star Island is a neighborhood in Miami where many rich people live, including celebrities and sports players. The homes on this island are luxurious, usually costing millions of dollars.
Star Island is located in Biscayne Bay, and you can only get there by boat or helicopter. There are security guards watching the island 24 hours a day, keeping it safe for residents.
The private beach is an excellent spot for spending sunny days with family and friends! Being a gated community helps keep out crime and maintain high property values.
With its beautiful homes and great location, Star Island is one of the richest neighborhoods in Miami.
8. Pinecrest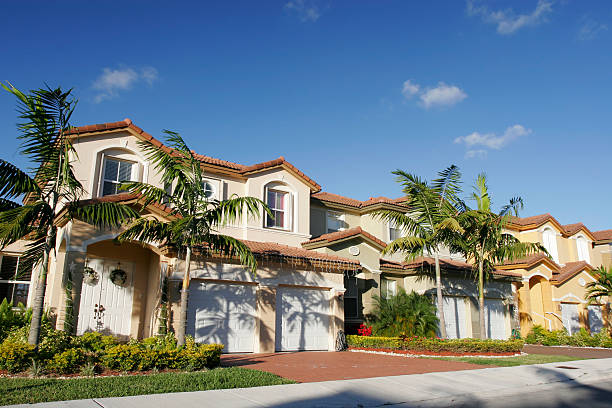 Pinecrest is a small town in Miami-Dade County, Florida, where lots of rich people live. The average income for a family here is around $164K, and the median home value is about $2.5M. Pinecrest has some of the most expensive neighborhoods in Miami, such as Gables Estates and Sunset Island.
Families love living in Pinecrest because it has excellent schools and safe places to play. There are also many parks and spots for people to enjoy outdoor activities!
If you're looking for an upscale community with great education options and peaceful surroundings, Pinecrest might be the perfect choice for your family!
9. South of Fifth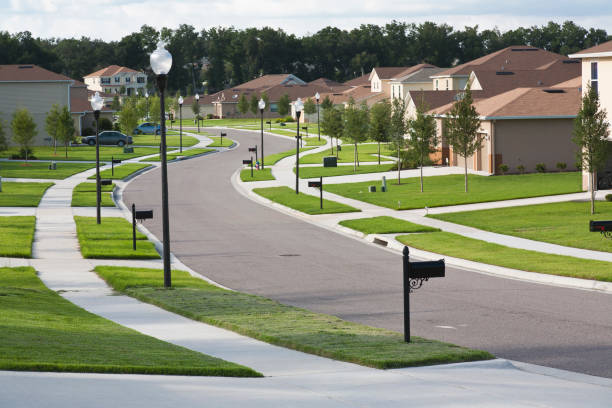 South of Fifth, or SoFi, is a neighborhood in Miami Beach that's known for fancy condos and first-class hotels. Some of the priciest homes in Miami can be found here!
South of Fifth has an upscale feel to it, with celebrities and wealthy businesspeople enjoying life in this area. You'll also find amazing restaurants, art galleries, and stylish stores in SoFi.
It's easy to see why so many people want to live in this luxurious part of Miami. With its high-end living spaces and fantastic dining options, South of Fifth is definitely one of the city's wealthiest neighborhoods!
10. Key Biscayne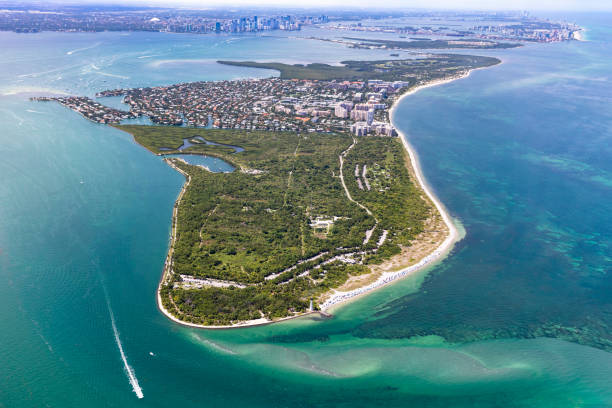 Key Biscayne is a small island near Miami-Dade County, Florida. Many rich people live here in luxury homes and private estates. The average home price on Key Biscayne is more than $1M, which means it's one of the most expensive places to live in Florida!
Celebrities and wealthy businesspeople often choose to make their homes here. Besides fancy houses, you'll find great restaurants and stores on the island. There are also fun attractions like the Miami Seaquarium and Crandon Park for families to enjoy together.
A bridge connects Key Biscayne to mainland Florida, so it's easy for people to visit its beautiful beaches or relax in quiet surroundings away from city life!