Dallas, Texas is not only a sprawling metropolis and a mecca for country music and football, it's also a city with a huge selection of dining options.
Dallas is a big city, and one of its best traits is the wealth of restaurants that dress up its neighborhoods, from Oak Cliff to Richardson to Deep Ellum.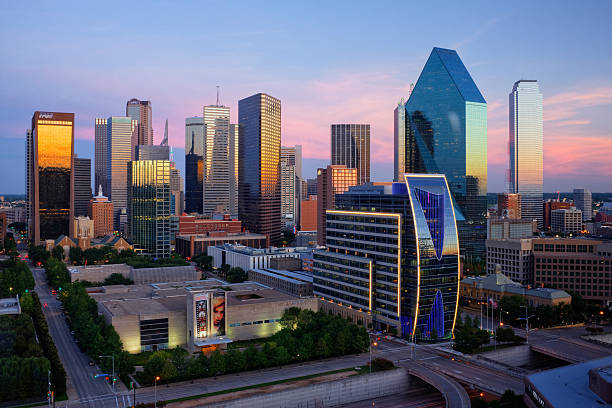 And we're not talking about the chain restaurants that have dotted the city for years; we're talking about those hole-in-the-wall places that serve food so good you'll be sure to tell your friends about them (or just keep it all to yourself).
Regardless of what kind of food you crave, Dallas has a restaurant to satisfy your taste buds.
From trendy, upscale bistros to traditional barbecue joints, the city is filled with hidden gems and world-famous dining spots.
---
Related: The 10 Most Expensive Restaurants In California
---
The 10 Most Expensive Restaurants in Dallas
Are you looking to treat yourself on a special occasion, or just want to drop some serious cash on a stranger who will bring your food to you?
Whatever the case may be, you're in luck. A five-star restaurant dining experience is beyond compare.
The atmosphere, service and of course the food needs to be in line with each other to bring the best possible taste experience which one can have at any given point of time.
When you are looking for that perfect meal every time, then you need to try these expensive restaurants in Dallas as they will surely give you the bang for the buck.
1. Nick & Sam's Steakhouse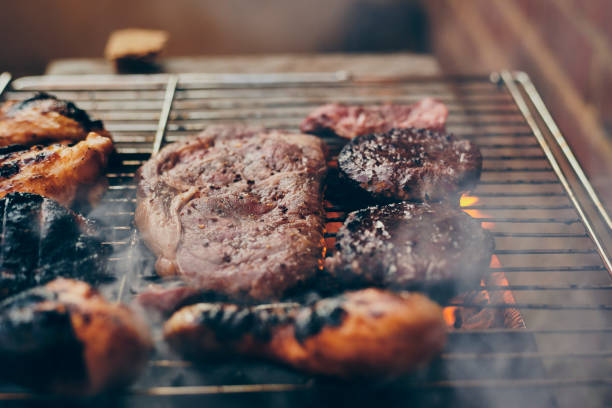 Nick & Sam's Steakhouse is one of the most expensive restaurants in Dallas, with a dinner for two running about $350.
Nick & Sam's has been serving some of the best steaks in Dallas for over 25 years.
The restaurant is elegant and expensive, but you get what you pay for.
If you're looking for a place with an upscale atmosphere, a fine dining experience, and some of the best steaks in town, Nick & Sam's is the place for you.
Nick & Sam's can be found right in the heart of downtown Dallas on Maple Avenue.
It's easy to spot; just look for the giant gold bull standing guard outside.
The restaurant got off to a running start when it first opened in 1993 and hasn't slowed down since.
This elegant steakhouse is known for serving some of the finest steaks in Texas, if not the country.
It also has an impressive wine list, with more than 800 different varietals on offer.
Address: 3008 Maple Ave, Dallas.
---
Related: The 12 Most Expensive Restaurants In Houston
---
2. Carte Blanche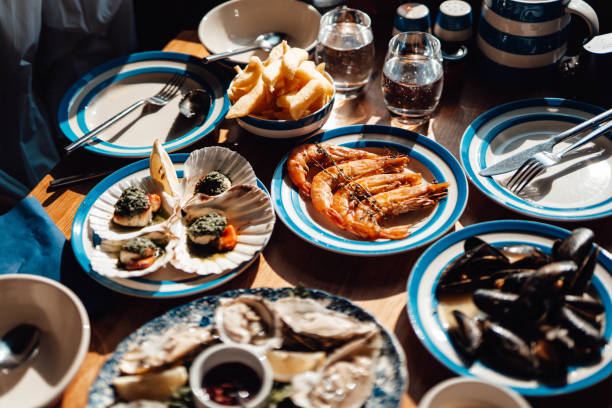 If you want to dine among the glitterati in Dallas, make a reservation at Carte Blanche.
The subterranean restaurant has long been the city's best-kept secret. Carte Blanche serves a 12-course tasting menu that changes nightly.
For the ultimate dining experience, make a reservation at Carte Blanche.
One of Dallas' best-kept secrets, this French-American establishment is helmed by chef Casey LaRue, a seasoned chef who has trained under several renowned chefs across the globe.
You'll find chef LaRue's passion for food and cooking reflected in each dish on his menu.
The restaurant specializes in French cuisine with a modern twist — think French onion soup with local Gruyere cheese and fresh thyme, or duck confit served with Texas peaches and roasted pistachios.
The menu changes seasonally to ensure that only high-quality ingredients are used, so no matter when you visit, you'll be treated to an ever-changing culinary adventure.
Whether you're looking for a casual lunch to enjoy with friends or a romantic dinner for two, Carte Blanche is sure to impress.
Address: 2114 Greenville Ave, Dallas.
3. Tei-An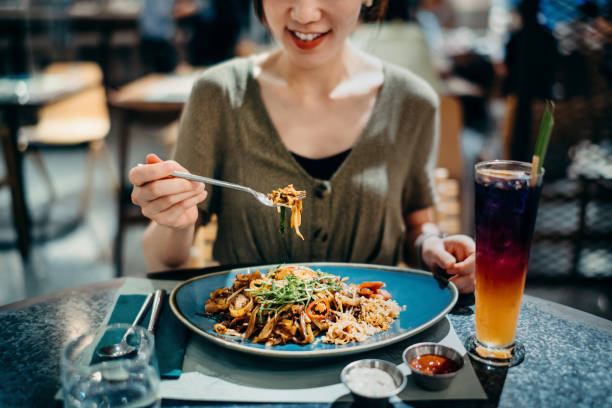 Tei-An is one of the most expensive restaurants in Dallas, yet it's also a hidden gem.
The ramen comes from the legendary Teiichi Sakurai and is worth every penny.
Start with a bowl of soba noodles. This is the only noodle you will find here because it is the best.
When it comes to ordering, there are three choices: hot or cold soba or a special bowl.
With the hot or cold soba, you have a choice of dipping sauce — either kama-age (hot) or tsume (cold) — and toppings like wagyu beef or tempura shrimp.
We recommend the cold version with tsume sauce and either shrimp tempura or sake-braised pork belly.
The special bowl is similar but comes with a variety of toppings including chicken and duck liver dumplings with shiso leaf, sashimi, seasonal vegetables, and more.
The special has a richer broth than the other soba and includes an egg, which adds an extra flavor profile to an already delicious dish.
The matsutake soba was one of my favorite dishes from my two visits to Tei-An this week, but the teishoku is always comforting, no matter what time of year it is.
Address: 1722 Routh St #110, Dallas.
---
Related: The 10 Most Expensive Restaurants In NYC
---
4. Shoyo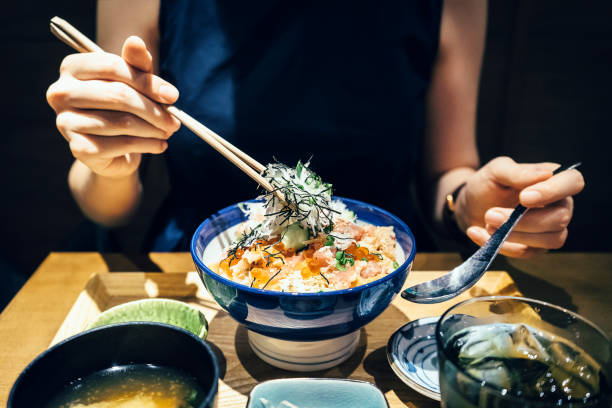 Shoyo, the new Japanese restaurant in Deep Ellum, is one of the most expensive restaurants in Dallas.
It's a sushi bar and sake bar that serves Japanese hot pots and noodles.
But it's not just the food that makes Shoyo so expensive — it's also the atmosphere, which is very chic and has a beautiful rooftop patio.
The atmosphere at Shoyo is amazing because of its location. It is located in Deep Ellum, which is an artsy neighborhood with lots of bars and restaurants.
The restaurant itself has a beautiful rooftop patio that overlooks downtown Dallas, as well as an outdoor seating area on one side of the building.
The food at Shoyo is very authentic Japanese cuisine, which makes it different from most other sushi restaurants in Dallas.
They offer several different kinds of sushi rolls, including "Hand Rolls" (rolled up pieces of seaweed with rice and fish inside) and "Nigiri" (small pieces of raw fish on top of rice).
They also serve traditional Japanese dishes like ramen noodles or udon soup with seafood toppings.
Address: Shoyo is at 1916 Greenville Ave., Dallas.
5. Georgie by Curtis Stone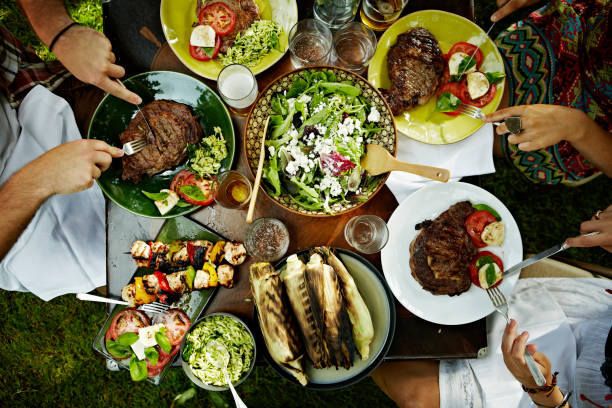 Next time you're in Dallas, you owe it to yourself to stop by Georgie. It's one of the most beautiful restaurants I've ever been to.
The food is excellent, the prices are high, and the service is top-notch – everything you'd expect from a restaurant with such an amazing location.
It's all about the atmosphere, and Georgie delivers. From the moment you walk through the door, you know you have arrived somewhere very special.
There are two dining rooms; one is more formal and decorated with chandeliers, while the other is more casual and overlooks the sculpture garden.
The second room has some of the best views of any restaurant in Dallas – it's hard not to have an amazing time at Georgie!
Address: Georgie by Curtis Stone is at 4514 Travis St., Dallas.
---
Related: The 10 Most Expensive Restaurants In Las Vegas
---
6. Nusr-Et Steakhouse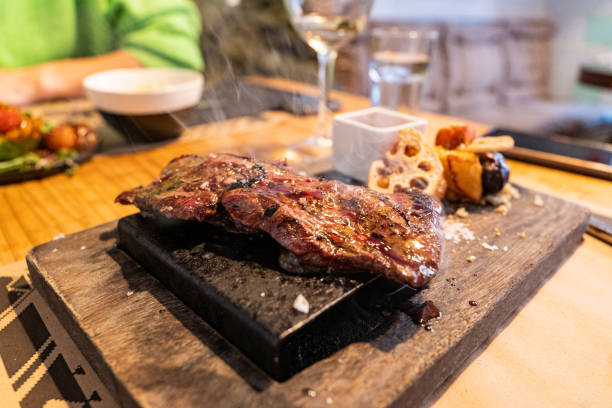 Nusr-et Steakhouse is a Turkish steakhouse restaurant chain that is ranked as one of the most expensive restaurants in Dallas.
It's a Turkish steakhouse with fancy steaks that are served on swords. It's owned by Salt Bae, whose real name is Nusret Gokce and who became famous for his salt-sprinkling technique.
The Turkish steakhouse has prices ranging from $100 to more than $500 per person. Its menu includes dishes like tomahawk steaks and a gold-infused burger.
It's known for its extravagant interiors, luxurious service, and the fact that Salt Bae himself often serves at the restaurants.
Address: Nusr-Et is at 1900 N. Pearl St., Dallas.
7. Monarch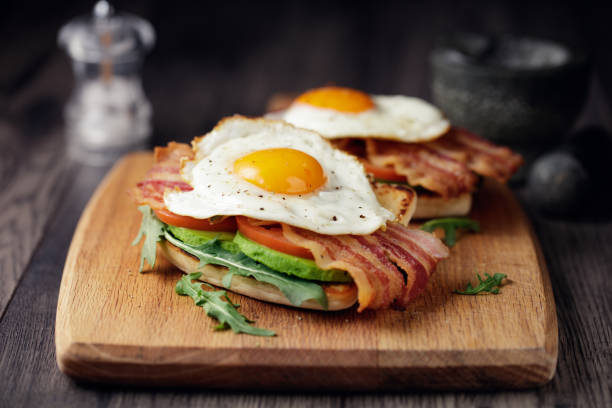 If you want to experience true luxury in Dallas, book a table at Monarch, the restaurant at1401 Elm St 49th Floor, Dallas.
The views from the terrace of this sleek eatery are simply stunning – if you can tear your eyes away from the views of downtown Dallas long enough to look at your food, that is.
The menu here changes seasonally, but there is one dish that has become something of a legend: cornbread crusted oysters with a horseradish mignonette and caviar.
You've never had oysters like this before and neither have we – so sit back and enjoy them!
The restaurant has garnered rave reviews from diners and critics alike, and some have even called it the best restaurant in Dallas.
It's a great place for a date night or special occasion meal. The service is flawless and the menu is packed full of delicious options.
Some of the most popular dishes include the pan-roasted grouper, wood-grilled octopus, pork tenderloin, duck breast, and filet mignon.
There's also an excellent selection of seafood available, including oysters on the half shell, lobster bisque, and miso-marinated black cod.
Address: 1401 Elm St 49th Floor, Dallas.
---
Related: The 10 Most Expensive Restaurants In Boston
---
8. Fogo de Chão Steakhouse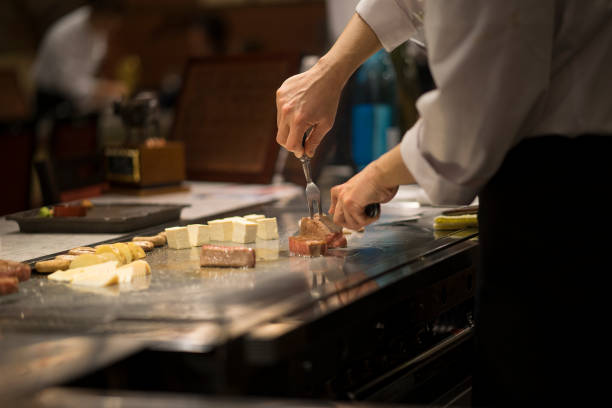 Fogo de Chão Steakhouse is one of the upscale restaurants in Dallas that has a unique and elegant dining experience.
From the moment you step inside, you are taken back by the beauty of the Fogo de Chão dining room.
The tables are nicely spaced out, with tall walls and windows that look out at the city.
The wine list is extensive, with many different wines from all over the world. This makes it easy to find a good bottle for any occasion.
The staff will be happy to help you choose one, so you can relax and enjoy your meal without having to worry about a bad choice.
If you are looking for a romantic evening, this is the place to go! You will have an unforgettable time here!
Address: 2619 McKinney Ave #150, Dallas.
10. Fearing's Restaurant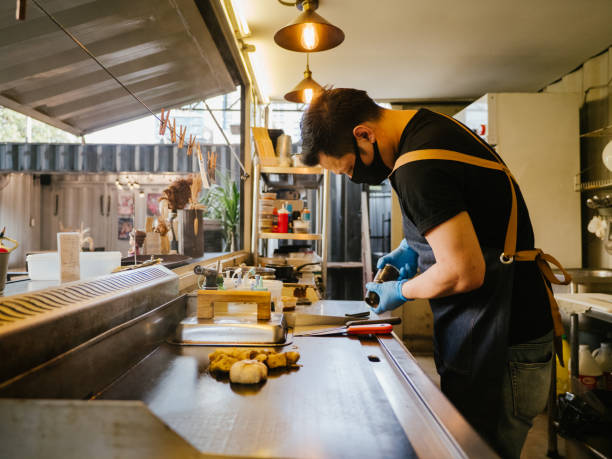 Fearing's, the restaurant at the Ritz-Carlton Dallas, is one of the most expensive restaurants in Dallas. It is also one of the most beautiful restaurants in Dallas.
It was designed by Adam Tihany and is full of innovative design elements, like a huge chandelier made from recycled wine bottles and a living wall in the bar.
Fearing's features dishes from Dean Fearing, who was once known as the "Father of Southwestern Cuisine."
Fearing has been cooking for over 30 years and his cuisine combines Mexican, Asian, Cajun/Creole, and Southwestern/Texan flavors with ingredients like cactus, avocado, and chili peppers.
The menu at Fearing's changes seasonally to highlight the freshest ingredients available. There are also daily specials based on what's fresh each day.
The restaurant serves breakfast, lunch, dinner, brunch on Sundays, and even a kids' menu (yes – there are other options besides chicken fingers!).
The restaurant is open daily from 6:30 am to 10 pm (with brunch served on Sundays from 11 am to 2 pm).
Address: 2121 McKinney Ave, Dallas.