With over 350 restaurants, Calgary's dining scene is vibrant, diverse and ever-changing.
The city's most popular neighbourhoods for eating out are Downtown, Victoria Park and Kensington.
Downtown, the heart of the city's restaurant scene, Downtown offers a wide selection of casual and chic dining options.
The area is known for its variety of international cuisines, including Italian, Greek and French bistros, as well as traditional Canadian fare and upscale steakhouses.
Victoria Park & Kensington, this neighbourhood is home to many local independent restaurants that serve up creative twists on comfort food, as well as ethnic cuisine from all over the world.
Victoria Park is also known for its eclectic mix of bars and pubs that offer everything from craft beer to artisan cocktails.
---
Related: Most Expensive Restaurants in Montreal
---
Most Expensive Restaurants in Calgary
Need a fancy night out? Want to impress your date? Looking for a great Christmas gift?
Looking for a place to impress that special someone? Or wondering where to go for a business meeting?
Do your budgeting and financial planning allow you to go out and dine at the best and most expensive restaurants in Calgary?
No matter the reason, you're sure to have a memorable time at one of Calgary's most luxurious restaurants.
From a hidden steak house in an old bank vault to the best fine-dining restaurant north of France, here are the most expensive restaurants in Calgary.
1. Alloy
Alloy is a new fine dining restaurant in Calgary that has been getting great reviews for its food and service.
The restaurant has an open kitchen, which allows guests to see the chefs working their magic.
It also gives them a chance to meet the chefs after their meal as they walk through.
If you're looking for a good place to go for dinner before or after the rodeo, this is it!
Alloy restaurant has an incredible wine list and also has a great selection of beers on tap.
You can choose from table wines, premium wines and fine spirits, but if you're not sure what you want, ask one of their knowledgeable servers for help.
The staff are very friendly and helpful; they'll be happy to recommend something new or suggest something familiar if you're unsure about what to order.
The food at Alloy is absolutely delicious!
They have an amazing selection of appetizers, soups and salads as well as entrees like steaks and seafood dishes like lobster ravioli pasta with lobster bisque sauce or coconut-crusted shrimp with mango salsa & pico de gallo salsa verde.
Address: 220 42 Ave SE, Calgary.
---
Related: Most Expensive Restaurants in Vancouver
---
2. Rouge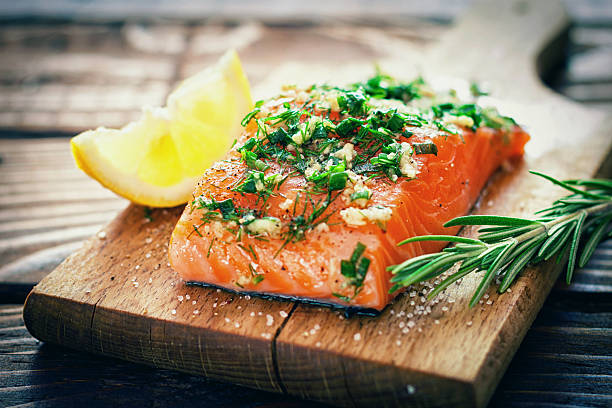 Rouge is one of the best restaurants in Calgary. It's also one of the most expensive.
So if you're looking for a night out on the town, this isn't it. But if you want a once-in-a-lifetime experience, Rouge is worth every penny.
Rouge offers an intimate atmosphere with elegant yet relaxed décor and has been consistently voted as one of Calgary's best restaurants for its innovative menu that reflects traditional French cuisine with a contemporary flair.
The menu offers an array of fresh seafood, game meats, vegetables and cheeses all cooked with care and presented beautifully on the plate.
The chef uses local products wherever possible in order to bring out the full flavour of each dish.
Address: 1240 8 Ave SE, Calgary.
3. Hy's Steakhouse & Cocktail Bar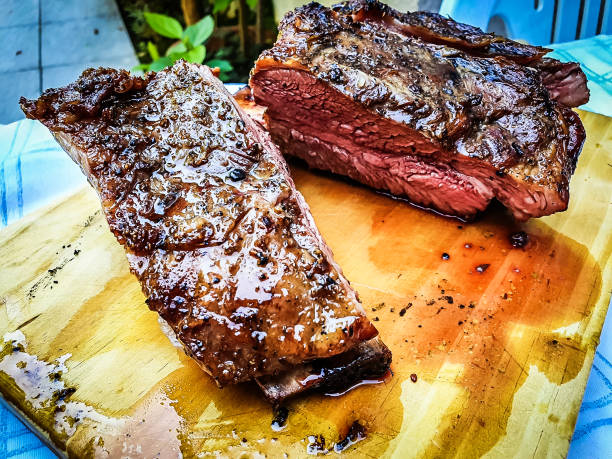 Hy's Steakhouse & Cocktail Bar is a modern steak house located in the heart of downtown Calgary.
If you have not been there yet, then you should go and try out their amazing food.
The steak is world-class and the service is five-star, making this establishment an easy choice for a special occasion.
The menu at Hy's includes traditional steakhouse fare like steaks, chops and seafood as well as more contemporary dishes such as chicken-fried oysters and grilled salmon.
For those who don't eat meat, there are plenty of options such as grilled tuna or shrimp scampi.
For dessert, try the chocolate chip cookie cheesecake or lemon tart with ice cream.
The restaurant also serves some great appetizers such as duck confit nachos or lobster mac n cheese croquettes.
If you're looking for a place to watch the game over drinks with friends, this is it!
The staff at Hy's Steakhouse & Cocktail Bar are very friendly and professional and will make sure that your time at this restaurant is memorable!
They will also help you decide what to order if you do not know what to choose from their menu because they have such an extensive selection of items to choose from.
Address: 8 Avenue at, 3 St SW, Calgary.
---
Related: Most Expensive Restaurants in Toronto
---
4. Bow Valley Ranche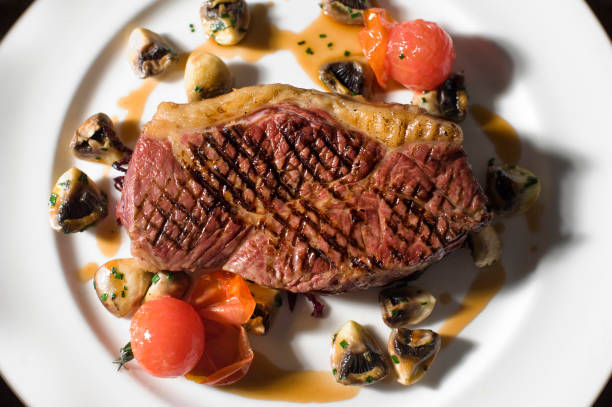 Bow Valley Ranche features a wide array of dishes that are prepared with fresh ingredients and served by a friendly staff.
The food at Bow Valley Ranche is amazing! They have a large variety of different options on their menu which makes it hard to choose what you want without spending too much money!
The meat-and-potatoes menu includes items like chicken pot pie, macaroni and cheese, barbecue ribs and hearty sandwiches made with fresh ingredients.
There are also plenty of vegetarian options for those who prefer not to eat meat.
The restaurant's interior is cozy and inviting, with rustic wooden tables and chairs and a bar area that's perfect for a drink before or after dinner.
The décor is Western-themed but not overdone, so it feels like you're eating in the middle of nowhere without being overwhelmed by tacky cowboy clichés.
Address: 15979 Bow Bottom Trail SE, Calgary.
5. Deane House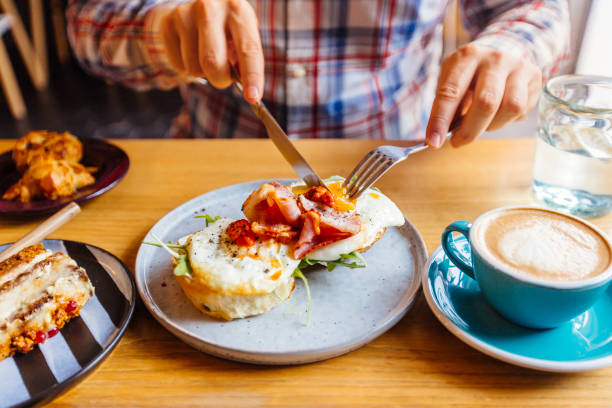 Deane House is an upscale, elegant restaurant, with a menu that features classic French cuisine.
The restaurant is run by chef Sal Howell, who won a Michelin star for his work.
The restaurant has been featured in many local magazines and newspapers, including the Calgary Herald and Avenue Magazine.
The menu at Deane House is inspired by local ingredients, with many of them coming from the restaurant's own garden.
Deane House also has an impressive wine list featuring wines from around the world, including some rare bottles that are only available at the restaurant.
The atmosphere at Deane House is elegant but relaxed, making it a great place to spend an evening with friends or family.
The restaurant has a cozy fireplace and offers delicious desserts like chocolate truffle cake as well as coffee and tea service after dinner.
Address: 806 9 Ave SE, Calgary
6. Ruth's Chris Steak House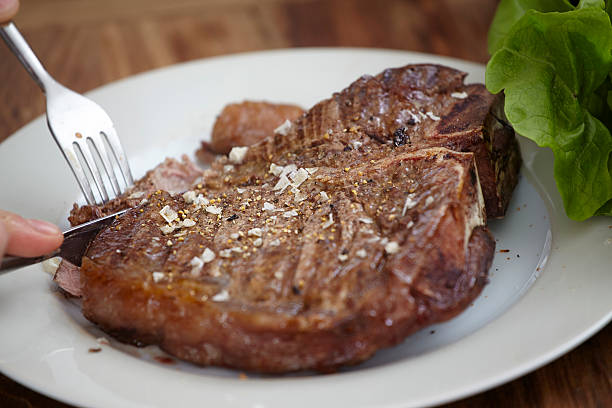 Ruth's Chris Steak House is a high-end steakhouse that serves some of the best steaks you'll find anywhere.
They also have a great selection of seafood and other entrees, so there's something for everyone at Ruth's Chris Steak House.
The food at Ruth's Chris Steak House is excellent, but that doesn't mean it isn't expensive!
The prices at Ruth's Chris Steak House are among the highest in town, but if you want to go out on a special occasion or just want to treat yourself then it can be worth it.
Ruth's Chris Steak House has been around for years, so they know how to do things right!
They've expanded their menu over time, but they still focus on their signature dishes: steak and lobster!
If you're looking for an upscale meal with great service then Ruth's Chris Steak House may be perfect for you!
Address: Calgary Tower, 294, 115 – 9th Avenue SE 2nd Floor of, Calgary.
7. The Lake House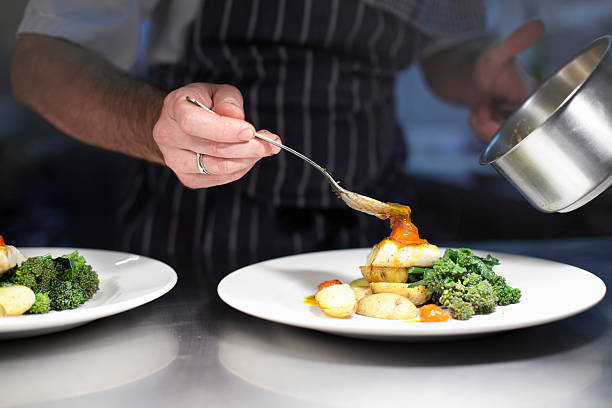 The Lake House is located on the shore of Glenmore Reservoir and has a view of Sulphur Mountain.
The food here is excellent and the service is good.
The restaurant has a very relaxing atmosphere, which makes it a great place for a romantic evening or a special occasion.
It goes beyond your typical steakhouse, with a menu that offers something for everyone.
Not only do they have great steaks, but their seafood and pasta dishes are also extremely popular.
The restaurant also has a great wine selection and delicious desserts.
The food at The Lake House is cooked with fresh ingredients and made from scratch every day.
They use local suppliers whenever possible to ensure that their customers receive the highest quality food possible.
Address: 747 Lake Bonavista Dr SE, Calgary
8. Modern Steak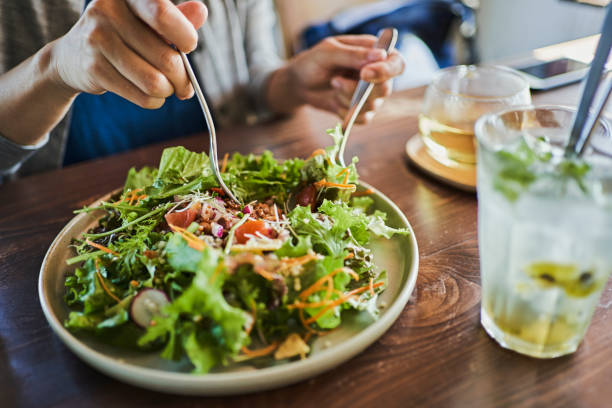 If you're looking for a steakhouse in Calgary, Modern Steak is one of the best restaurants in Calgary.
Modern Steak is a high-end steakhouse in Calgary that not only serves steaks but also offers other dishes such as burgers and salads.
Located in the heart of downtown Calgary, this steakhouse has become a staple for locals and tourists alike.
The restaurant is known for its signature steak cuts, but it also offers seafood and vegetarian options for those who aren't fans of red meat.
The menu includes appetizers like jumbo shrimp cocktail and Caesar salad, as well as entrees like chicken marsala, chicken piccata or salmon fillet with roasted vegetables.
Address: 100 8 Ave SE, Calgary.
Address: 107 10A St NW, Calgary.
9. River Café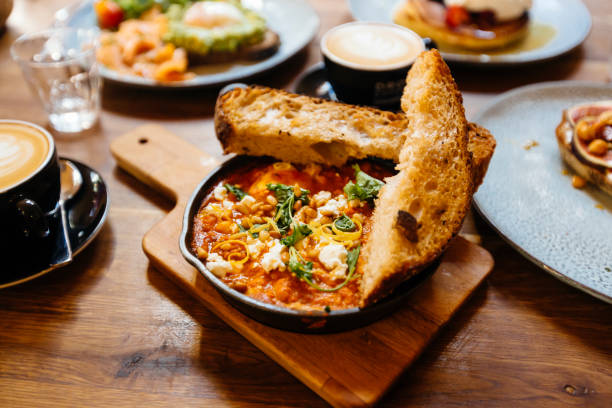 The River Café is one of the best restaurants in Calgary and is located right on the Bow River.
The food is great, the service is excellent and it's a really nice place to go for a special occasion or just because you want to treat yourself.
The menu at this upscale restaurant offers a wide array of dishes that are sure to satisfy any palate.
The restaurant itself is housed in an old warehouse which has been transformed into an elegant dining room with high ceilings, exposed brick walls and a beautiful bar area.
This makes for a very comfortable setting for guests to enjoy their meal.
River Café offers breakfast, lunch, dinner and weekend brunch menus.
The breakfast menu includes items such as French Toast with fresh fruit or bacon and eggs Benedict served with Canadian ham.
Lunch offerings include sandwiches such as grilled chicken breast served on ciabatta bread with avocado mayonnaise along with salads like their Caesar salad served with slices of sourdough baguette or grilled flatbread pizza topped with tomato sauce, mozzarella cheese and roasted vegetables.
Dinner items include grilled rib-eye steak served with roasted potatoes or pan-seared halibut served on top of mashed potatoes along with grilled vegetables.
Address: 25 Prince's Island Park, SW, Calgary,
10. Teatro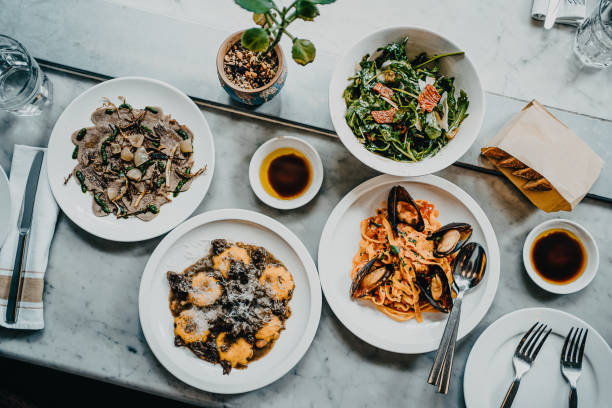 Teatro is a unique eatery that offers both Italian and Asian cuisine in an elegant setting.
The food is excellent, the service is impeccable and the atmosphere is romantic and elegant. There is a nice selection of wines by the glass or bottle.
Teatro offers a four-course prix fixe menu that includes an appetizer, main course, dessert and coffee/tea service.
It's an excellent way to sample some of their signature dishes – and it's a great value!
If you want to try more dishes from Teatro's extensive menu, they also offer an a la carte menu with many interesting options like lamb shank, duck breast and pork tenderloin.
Address: 200 8 Ave SE, Calgary