Boston is a city that draws in people from all over the world, and as a result, it has a restaurant scene that caters to its diverse population. This means that foodies are spoiled for choice in this lively city.
Whether you are looking for authentic Italian cuisine or fresh sushi, you'll find it all here.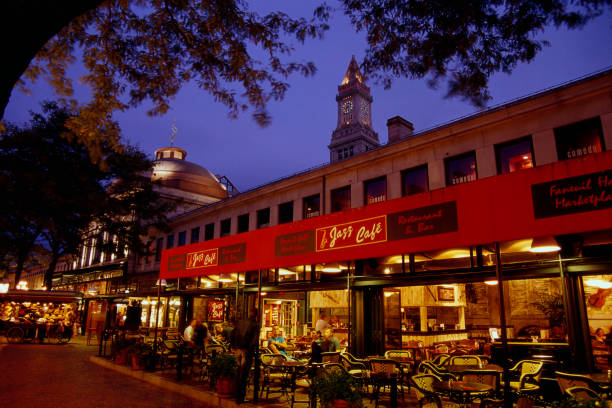 The city has also become the capital of Asian cuisine, with excellent Chinese, Korean and Japanese food to name just a few of the international options.
Plus, Boston's proximity to Maine means you'll find some of the freshest seafood dishes on the East Coast.
The most expensive restaurants in Boston are not everyday dining choices, but if you're looking to treat yourself to the ultimate experience, then you should try out one of these restaurants at least once.
However, if you want to try the best food from Boston's best chefs, you're going to have to shell out some serious cash. These are the most expensive restaurants in Boston.
---
Related: Why is California so Expensive to Live in
---
1. Rare Steakhouse – price $250 per person
A steakhouse is a place where you can relax, unwind and get away from the hustle and bustle of daily life. Rare Steakhouse is no exception. It has a relaxed atmosphere and offers its guests delicious food and drink.
The menu is extensive and offers a variety of choices including beef, pork, chicken, fish, seafood, pasta, and salads.
The steaks are cooked to perfection and are served with a side of mashed potatoes or rice.
They also offer appetizers such as shrimp cocktails or ribs as well as wines by the glass or bottle. You will find that the prices are reasonable for this type of establishment.
The service at Rare Steakhouse is friendly and efficient. The staff is attentive to your needs and will make sure you are comfortable while you wait for your food to arrive.
They will also take care of any special requests that you may have so that your meal goes smoothly.
2. Mooo Restaurant – price $215 per person
Mooo… is a classic, upscale steakhouse in the Beacon Hill neighborhood of Boston.
The restaurant offers a unique, eclectic dining experience in an atmosphere that is both comfortable and sophisticated.
Mooo… serves only the highest quality of beef, lamb, veal, and poultry available. Seafood is the only product sourced outside New England. All meats are USDA certified.
The restaurant's private dining room can accommodate up to 100 guests for a seated event or 125 for a cocktail reception.
For larger events, the entire restaurant may be reserved for up to 220 guests for a seated dinner or 250 guests for a cocktail reception.
3. Tasting Counter – price $210
Located at 14 Tyler St, Somerville, MA 02143, United States, Tasting Counter is a new restaurant with a menu entirely focused on small plates meant to be shared and enjoyed by family and friends.
It boasts one of Boston's most acclaimed sommeliers, as well as a tasting menu designed for pairing different cuisines with wines.
It has won numerous awards for its wine pairings and attention to detail; patrons say it was well worth every penny. A friend said it is easily one of my favorite restaurants in the city!
4. O Ya – price $185 per person
O Ya, a Japanese restaurant located at 9 East Street on Beacon Hill, is named after its founder Chef/Owner Tim Cushman.
The two-story restaurant offers modern Japanese kaiseki cuisine and serves as a sister establishment to Takao, a sushi bar and Japanese restaurant in Brookline.
Kaiseki is considered by many to be Japan's highest level of culinary artistry and consists of an array of small dishes.
O Ya is rumored to have offered $1,000 plates when it first opened.
Nowadays a plate costs $185 with prices going up from there depending on what kind of fish or ingredient you desire to eat that night.
5. Del Frisco's Double Eagle Steakhouse – price $160 per person
$160-$500 for dinner, not including drinks or tips. With its art-filled dining room and extravagant menu, Del Frisco's Double Eagle Steakhouse certainly earns its spot on our list of top ten most expensive restaurants in Boston.
Also offering an extensive wine list and private dining rooms, Del Frisco's is a great place to impress a date or celebrate an anniversary.
It also serves breakfast, brunch, lunch, and dinner 7 days a week! Do you think it's worth $40 per entree? Check out our review here!
6. No. 9 Park – price $125 per person
Boston has no shortage of high-end restaurants, and many of them—like No. 9 Park—are located in high-priced hotel rooms.
The food may be worth it, but most people can't afford to drop a couple of hundred bucks on dinner at a single sitting.
The best thing about No. 9 Park is its nightly tasting menu featuring two courses that are each paired with five wines; you'll have to shell out $275 per person for dinner but you'll also receive some major bragging rights when your friends find out where you dined.
That said, we wouldn't recommend visiting without an expense account or at least set aside a few months' rent first! No.
7. The Capital Grille – price $120 per person
In terms of how much you'll spend on average, Capital Grille is pretty much as high as it gets.
Their menu is filled with pricey steaks and other luxe items that can easily push a bill into triple digits.
For example, a surf-and-turf dinner combo will cost you around $200 at Capital Grille, while lobster thermidor could cost you nearly $90 per person.
Just sayin': The food's worth it—but maybe skip dessert if your wallet is feeling light.
Thankfully, their cocktails aren't too outrageous; there are plenty of specialty drinks under $20 at Capital Grille.
8. Ostra – price $120 per person
Is a pricey seafood restaurant located at 1 Charles St S, Boston, MA? With prices that range from $120 to $1550 per person, Ostra is an upscale experience for discerning diners willing to pay a premium for sea urchin and caviar.
Since 2009, Ostra has held a Michelin star, and it's easy to see why with dishes like scallop ceviche, steamed black cod, and pan-roasted halibut paired with a 24K gold leaf.
The wine list is extensive, offering more than 500 varieties of reds and whites by the bottle or glass.
9. Craigie On Main – price $110 per person
Get ready to check your budget at Craigie on Main, a New American restaurant located on Main Street (of course).
The quaint spot has been serving up its farm-to-table cuisine for over 15 years.
Start your meal with a salad or vegetable dish like roasted carrots and green garlic soup.
You can't go wrong with any of Chef Tony Maws' options, but be sure to leave room for dessert!
As noted by Zagat, you'll find 10 must-try dishes such as grilled lamb neck confit.
Decorated simply with tall white curtains and cherrywood tables, it may seem simple upon first glance but trust us – it's nothing short of a fine dining experience.
10. Meritage Restaurant – price $100 per person
Tucked away on Newbury Street, Meritage Restaurant is one of many high-end restaurants that are inside a private club.
The most expensive meal at Meritage costs $220 and includes entrees like pan-seared sea scallops served with potatoes, porcini mushrooms, and wild leeks and a grilled prime strip steak served with roasted fingerling potatoes, asparagus, and marrow jus.
The most expensive bottle of wine on their extensive wine list is a 2007 Chateau Petrus Pomerol worth $24,000!
Don't forget to tip your waiter before you leave – especially if you've ordered an expensive bottle of wine!