It's always a good idea to treat yourself to a nice dinner now and then. If you live in Atlanta, you're probably familiar with all the best restaurants in the city.
Whether it's sushi or soul food, there are tons of different names and dishes to choose from. Going out to eat is a great way to spend time with friends, or even just by yourself.
It's also a good way to treat yourself to something that you deserve, such as a nice dinner after a long week at work. And even though the cost can be pricey, the experience itself is worth it, especially if you live in Atlanta.
But what makes a restaurant expensive? Typically, people think that higher prices come along with nicer things like better service, ambiance, and décor.
That's why some restaurants charge more than others. So if you want to explore some of Atlanta's priciest establishments, here are 10 of the most expensive restaurants in Atlanta that are worth the money:
---
Related: The 10 Most Expensive Restaurants In Dallas
---
Top 10 Most Expensive Restaurants in Atlanta
Most people want to go out for a nice meal when they're in a new city. But, if you're on vacation or new to town and want to do something different, how do you decide which restaurant is worth the money?
If you're going out for an expensive night, you want to make sure that it's going to be worth the price of the food. Today we are going to share with you our ten favorite and most expensive restaurants in Atlanta.
Let's get started!
1. Bacchanalia – $140 per person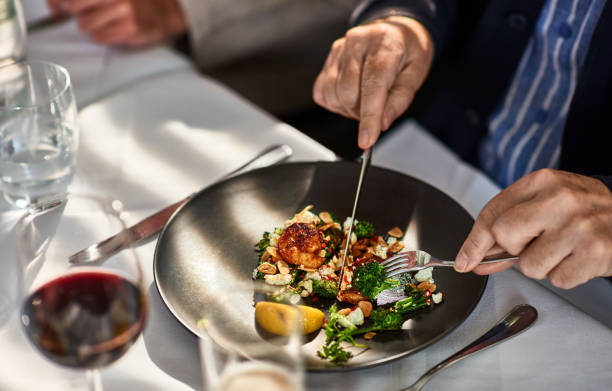 Bacchanalia Restaurant is the best in Atlanta for contemporary American fine dining, providing a seasonally driven menu that changes daily.
Located in midtown Atlanta, this restaurant has been named "Best Restaurant" by Atlanta Magazine and other local publications.
Bacchanalia Restaurant benefits from its location in the Westside Provisions District, an area comprised of over 30 trendy shops and boutiques.
The restaurant offers lunch, dinner, and brunch on Sundays. The restaurant also offers private dining rooms for special occasions.
In addition to being one of the top restaurants in the city, it's also one of the most romantic restaurants in Atlanta for couples.
Address: 1460 Ellsworth Industrial Blvd NW Suite 1, Atlanta.
---
Related: The 10 Most Expensive Restaurants In California
---
2. Staplehouse – $105 per person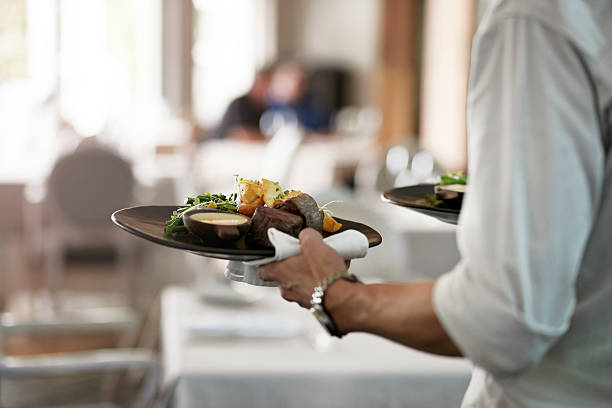 Staplehouse is one of the best restaurants in Atlanta and also one of the most essential. Run by Ryan Smith and his wife, Kera Hidinger, Staplehouse serves as the for-profit arm of The Giving Kitchen, a nonprofit that provides emergency assistance to food service workers.
The restaurant is located in Atlanta's Old Fourth Ward, a historically African-American neighborhood that was once home to Martin Luther King Jr. and is now gentrifying as part of the city's ongoing boom.
Staplehouse has received critical acclaim since it opened in 2015. It was named one of Bon Appetit's top 10 new restaurants in America that year and was a semifinalist for a James Beard Award in 2016 and 2017.
Staplehouse's success is more impressive considering that it gives 100 percent of its profits to the Giving Kitchen, a nonprofit that provides financial support to restaurant workers facing unanticipated hardship.
In addition to being delicious and charitable (and winning some prestigious awards), Staplehouse is also a great example of how providing value can make your business successful.
Address: 541 Edgewood Ave SE, Atlanta.
3. Empire State South – $90 per person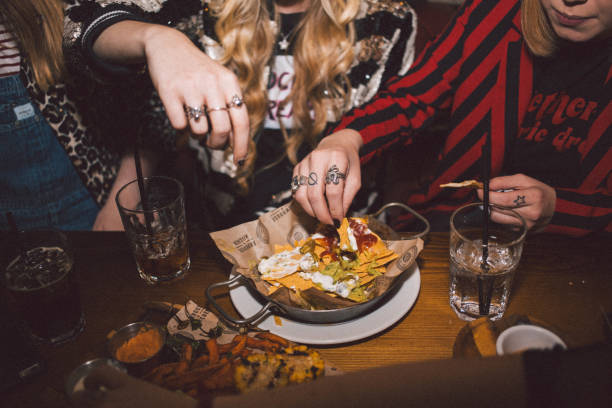 Empire State South, Hugh Acheson's flagship restaurant, is a very special place — the restaurant serves as a gathering place for Atlanteans of all stripes.
Empire State South is an Atlanta restaurant in Midtown that celebrates the foods and ways of living of the American South. The cuisine is based on the bounty of local farms, artisanal producers, and fishermen.
In addition to serving breakfast, lunch, dinner, and weekend brunch, Empire State South also serves a selection of coffee, wine, and beer.
From the open kitchen and its wood-burning oven to the marble bar top and butcher block tables, everything about Empire State South reflects Hugh's commitment to local, sustainable ingredients and cuisine that is both approachable and refined.
The menu features Southern classics with an emphasis on seasonal vegetables and local meats and seafood.
Address: 999 Peachtree St NE Suite #140, Atlanta.
---
Related: The 12 Most Expensive Restaurants In Houston
---
4. Umi Sushi – $88 per person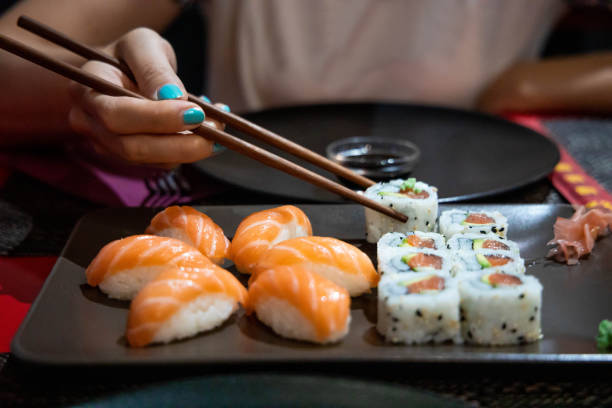 Umi is an upscale, contemporary Japanese restaurant located in the heart of Buckhead. Umi Sushi serves only the finest quality of fish flown in daily from markets around the world.
Their professional and courteous staff is happy to prepare any sushi to your liking or suggest a popular dish that has become a customer favorite.
If you are not in the mood for sushi, Umi offers a wide variety of cooked dishes and appetizers ranging from traditional Japanese to Americanized Japanese dishes.
They also have lunch specials, as well as a happy hour menu. If you're ever trying to decide where to go for dinner in Atlanta and want to eat somewhere that is not only casual but very inexpensive, then Umi Sushi is a great option.
Address: Two Buckhead Plaza, 3050 Peachtree Rd NW Suite #1, Atlanta.
5. The Optimist – $86 per person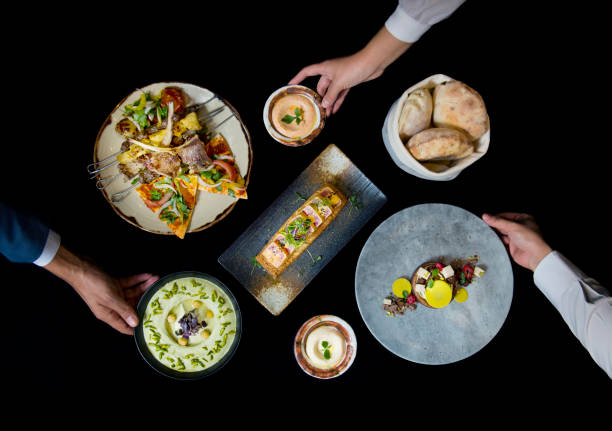 The Optimist is one of the best restaurants in Atlanta. It's owned by Ford Fry, an acclaimed chef who helped Atlanta develop a more refined dining scene.
The Optimist is known for its fresh seafood and oyster bar. But you don't have to be a fan of fish to enjoy a meal at the restaurant. There are plenty of other options, such as pork chops and steaks.
The menu features traditional American cuisine with a Southern focus. The food is always delicious and served with excellent service.
The bar serves classic cocktails as well as original creations from the bartenders. There's also an extensive wine list and beer on tap.
The Optimist offers lunch, dinner, and Sunday brunch, so there's always time to stop by for a meal or a drink at the bar.
Address: 914 Howell Mill Rd, Atlanta.
6. 10 Degrees South – $85 per person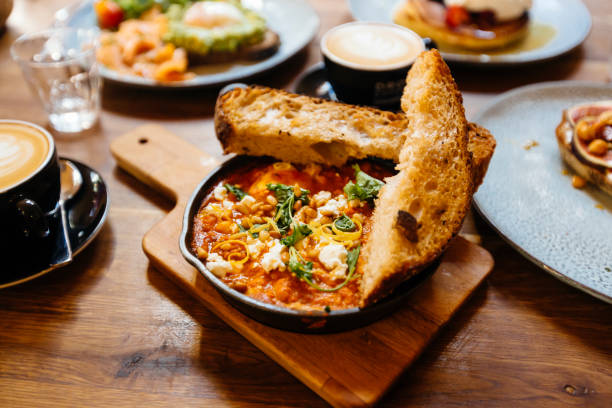 10 Degrees South is a South African restaurant and bar located in the heart of Buckhead, Atlanta. The restaurant is in the Buckhead section of Atlanta, but it's not your typical Buckhead dining experience.
The atmosphere is laid back and the food is very flavorful. The specialty of the house is the Bobotie, a South African dish with ground beef, apricots, and cinnamon.
It sounds a bit odd perhaps, but it's very good. 10 Degrees South serves a wide variety of South African wines to complement its cuisine.
The wine list features both white and red wines from South Africa's Stellenbosch and Paarl regions. They also have wines from other countries in Africa along with some New World varieties from Australia, California, and Chile.
10 Degrees South also has wine flights you can sample to help choose a wine for your meal.
Address: 4183 Roswell Rd NE, Atlanta.
7. Restaurant Eugene – $85 per person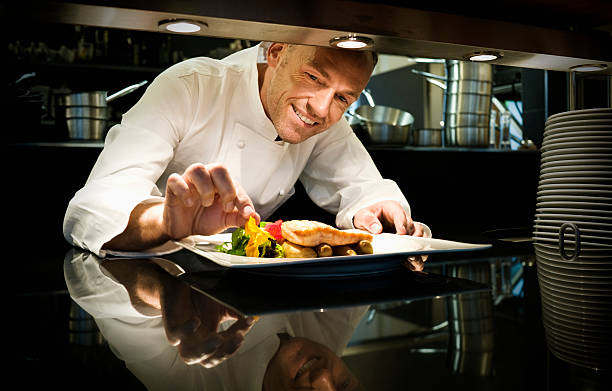 Restaurant Eugene, located in Atlanta, Georgia, is one of the best restaurants in the area. It is owned by Chef Linton Hopkins and his wife Gina Hopkins. They have a five-year-old son named Eugene who is the inspiration for their restaurant.
The atmosphere of Restaurant Eugene is warm and welcoming. There are wooden tables and chairs and a fireplace in the middle of the dining room. The food is excellent.
The menu includes steak, seafood, chicken, pork, and many other dishes. There are also vegetarian options available for those who prefer them.
Restaurant Eugene has a sister restaurant called Holeman & Finch that is located in Buckhead. The sister restaurant has different food options than Restaurant Eugene, but the atmosphere is just as nice.
Address: 2277 Peachtree Rd suite a, Atlanta
8. Aria – $83 per person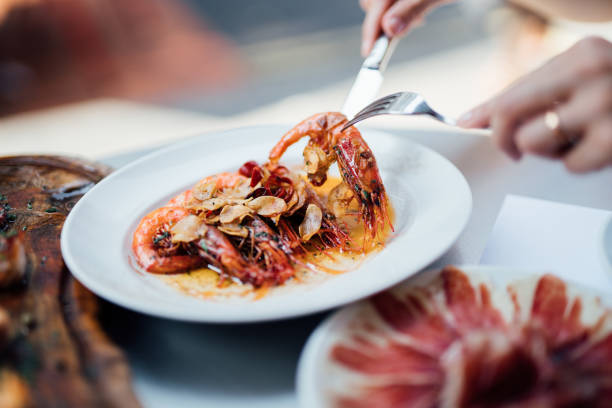 Aria is one of Atlanta's premier restaurants featuring an innovative seasonal menu and award-winning wine list. The restaurant offers an exceptional dining experience in a beautiful setting.
Diners can choose from a variety of meticulously prepared cuisine, from the freshest seafood, steaks, pasta dishes to decadent desserts. It features ingredients from local farmers, artisan producers, and fishermen.
It will feature venison in the fall and winter months, spring lamb in the springtime, and halibut during the summer months. They also have a wide variety of soups, salads, seafood, and meat dishes.
9. Two Urban Licks – $80 per person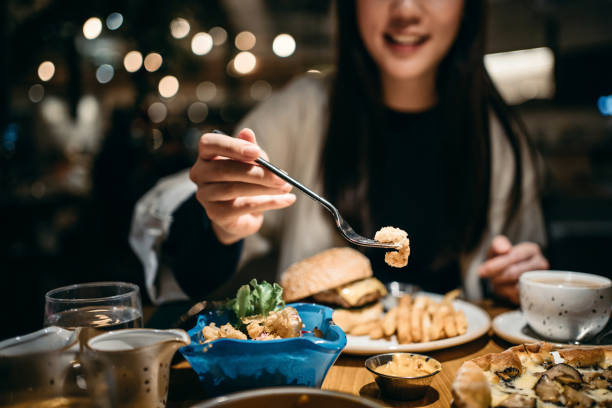 A hip and trendy restaurant in Atlanta, Two Urban Licks is one of the best restaurants that specializes in flame-grilled seafood dishes, gourmet pizzas, and pasta.
The restaurant has a wide variety of award-winning wines, beer, and spirits to go with their food. The restaurant's known for its wood-fired cuisine, but look beyond the menu and you'll find an impressive wine list and adventurous cocktails.
The patio is also a great spot for when the weather's nice. If you're on a date, Two Urban Licks is a place to show off your sophistication with a glass of wine from the restaurant's extensive list.
The food's big, bold and delicious, which explains why it attracts people from all over Atlanta.
Address: 820 Ralph McGill Blvd NE, Atlanta
10. King + Duke – $80 per person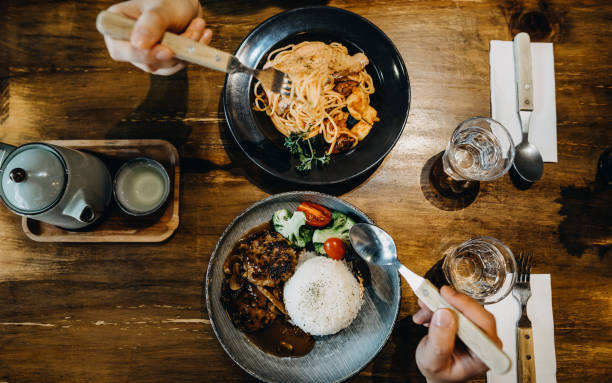 Located in one of Atlanta's most iconic buildings, King + Duke is a modern take on the classic American restaurant. The menu features wood-fired meats and fish, house-made sausages, and produce from our farm at Serenbe.
What makes this restaurant so special? For starters, the menu has something for everyone. There are fresh salads, tasty seafood dishes, and even some vegetarian options. Of course, the real star of the show here is the steak.
It's grilled to perfection and served with a variety of delicious sides. If you love meat, this is one of the best restaurants in Atlanta to visit. You'll never have a bad meal here!
Address: 3060 PEACHTREE RD NW at, W Paces Ferry Rd NW, Atlanta