As Houston's largest and most diverse city, there is a lot to see and do in the area. With so much to see, you may find it hard to choose your next destination in Houston.
It is home to an eclectic array of restaurants, from casual Mexican and Italian joints to upscale eateries serving gastropub fare and farm-to-table cuisine.
Some of the top chefs in the country call Houston home and their influence is reflected in the city's wide variety of dining options.
When you're looking for a fine dining experience, Houston's best steakhouses offer exceptional service and unforgettable food.
With many of these establishments located in central areas of the city, it's easy to make dinner plans on the fly.
10 Most Expensive Restaurants in Houston
Some of the best food in Houston is served at the city's most expensive restaurants, where fine dining is an experience like no other and prices are as high as they get.
Whether you're treating yourself to something extravagant or celebrating with loved ones, these restaurants will be sure to please even the pickiest of eaters with their upscale ambiance and gourmet meals.
For those times when you want to treat yourself or someone else to a night out at one of Houston's best restaurants, consider these 10 options.
While none of them will make your wallet happy, they're all worth saving up for and experiencing at least once in your life.
1. Vic & Anthony's Steakhouse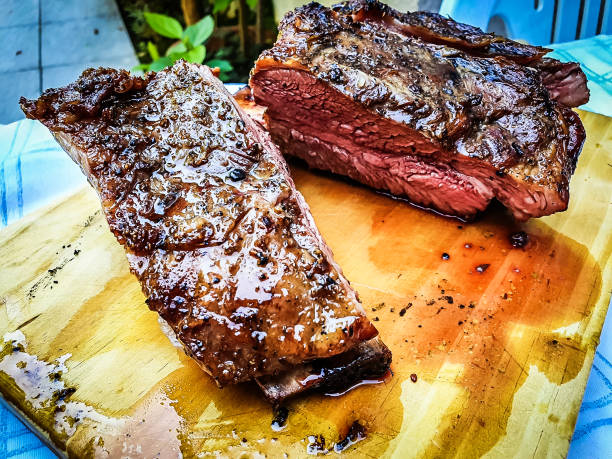 Vic & Anthony's Steakhouse is one of the best steak restaurants in Houston, situated in downtown Houston.
With an extensive menu filled with prime steaks and fresh seafood, diners can expect to find a variety of delicious dishes on this menu.
The atmosphere is upscale and elegant but also relaxed, making it the ideal spot for a dinner out with friends or family.
The wait staff is friendly and makes sure that all guests are well taken care of, making for an overall pleasant dining experience.
Menu items include pepper-crusted filet mignon, blue cheese filet mignon, slow-roasted prime rib, and porterhouse steak.
Other options include seared scallops and crab cakes as well as lobster tail and grilled salmon.
Address: 1510 Texas Ave, Houston, TX 77002, United States
2. Da Marco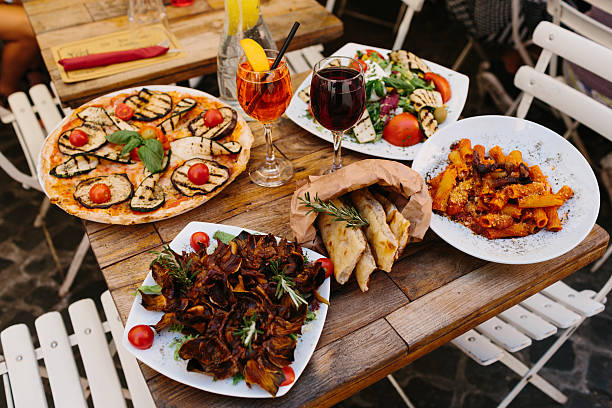 One of the most talked-about and expensive restaurants in Houston is Da Marco, a high-end Italian restaurant that has been blowing guests away ever since opening its doors.
Owner Marco Wiles is a native of Italy and he draws on his heritage to create some of the most beautiful and flavorful plates available in all of Texas.
Thanks to an extensive wine list, a knowledgeable waitstaff, and an impeccable atmosphere, it's not hard to understand why this place has won so many awards.
Diners rave about the flavorful pasta dishes, including the house-made ravioli filled with either ricotta cheese or mushrooms.
The warm Tuscan bread is served with fresh olive oil and balsamic vinegar. The menu changes often, but diners can always expect to find delicious roasted meats and fish entrees (such as swordfish or duck).
In addition to the dining room, Da Marco also offers two private rooms for parties up to 30.
There's also a small wine bar in the front of the restaurant that offers nearly half the bottles from the restaurant's list by the glass.
If you're looking for a delicious meal and an impressive atmosphere, then Da Marco is definitely worth your time when you're in Texas.
Address: 1520 Westheimer Rd, Houston, TX 77006, United States
3. B & B Butchers & Restaurant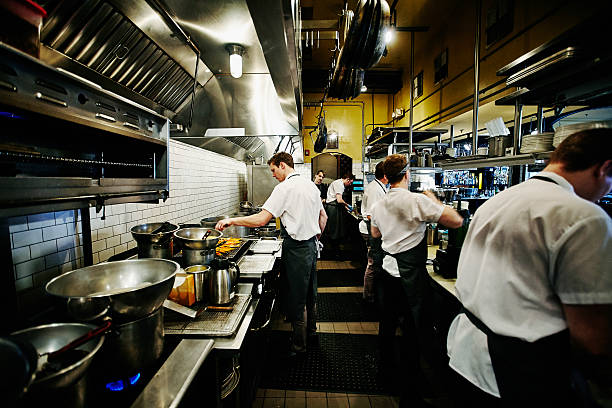 B & B Butchers & Restaurant is one of Houston's finest dining experiences. It is a high-end restaurant and butcher shop.
The butcher shop offers a variety of meats, while the kitchen serves steakhouse classics prepared with the finest ingredients.
Its steaks are so expensive that the most expensive steak on the menu costs $350.
This upscale restaurant also features an extensive wine list and an Old World-inspired interior with exposed brick walls and wood detailing.
If you have ever been to Houston and wondered where you can get a good steak, then B&B Butchers & Restaurant is the place for you.
The restaurant is located in downtown Houston, which is a great location for anyone who wants to experience some good food and have a great time while doing so.
The staff at B&B Butchers & Restaurant are very friendly and helpful, and they will make sure you get the best meal possible.
4. Potente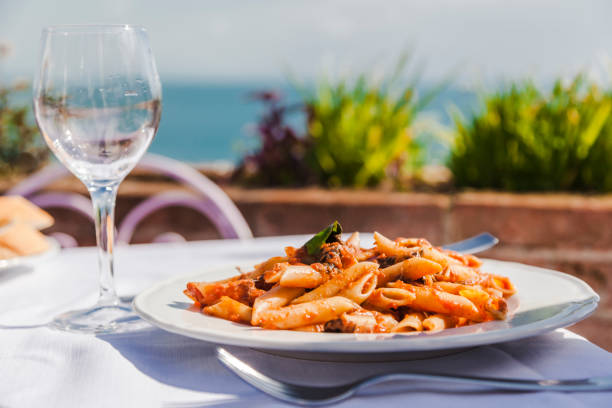 Potente is an upscale Italian restaurant in Houston serving up the finest Italian cuisine.
The restaurant has a modern take on Italian food, offering dishes you won't find anywhere else in the city.
The food is exquisite and high-end, so you'll need to dress to impress if you want to dine at this fine eatery.
The atmosphere is elegant with a romantic ambiance, making it the perfect spot for date night or a special occasion.
Potente not only offers delicious food, but it also has a full bar with wine and cocktails.
The service is outstanding, which adds to the overall experience of dining at Potente.
The only thing more impressive than the food at Potente is the atmosphere.
A chandelier dripping with Swarovski crystals looms over a room of beautiful wood and leather accents, making it easy to forget you're in Houston instead of Rome.
The high ceilings allow for social distancing, too.
Address: 1515 Texas Ave, Houston, TX 77002, United States
5. Kiran's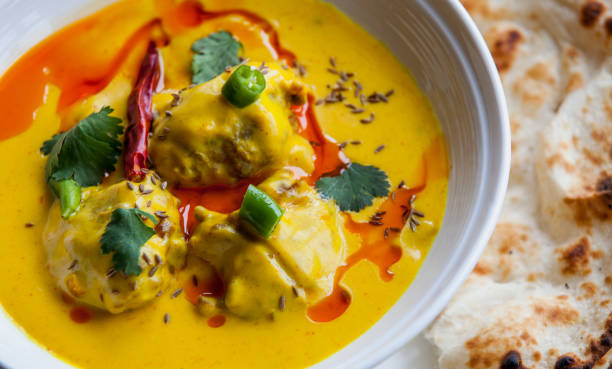 Kiran's is located in the Galleria area of Houston, Texas. In an era of high-end restaurants, Kiran Verma stands out as one of Houston's most expensive.
The restaurant's dining room is impressive. It has a contemporary ambiance, with cloth napkins and muted lighting.
It's surrounded by large windows and lush greenery. Chandelier lighting illuminates the room.
The food is outstanding. The menu lists all the Indian favorites, from tandoori chicken to lamb biryani to samosas for appetizers, but it also includes some unusual items that reflect the chef's creativity and training in French cuisine.
Especially when you are looking for a nice dining experience on a date night or with a special someone, Kiran's is the place to go.
When you walk into Kiran's, you are welcome by the friendly staff and the beautiful decor of the restaurant.
The atmosphere is very welcoming and you immediately feel like you are somewhere very special.
Address: 2925 Richmond Ave Suite 160, Houston, TX 77098, United States
6. Brenner's on the Bayou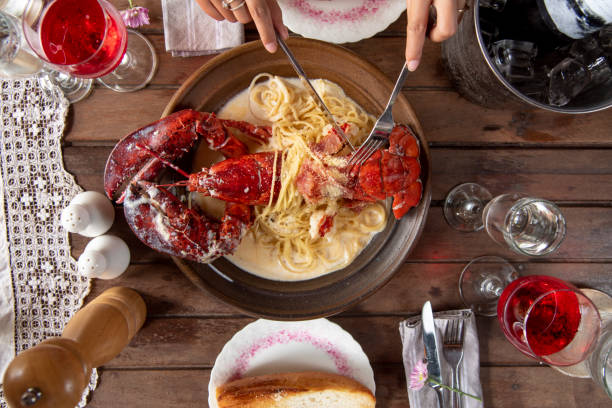 Brenner's on the Bayou is a restaurant located at 1 Birdsall Street, Houston, TX 77007.
It is best known for being one of the most expensive restaurants in Houston. The interior of the restaurant is very elegant and sophisticated.
The plates are made from china, and the dining room is decorated with fine art paintings.
Brenner's on the Bayou offers an extensive wine list and an impressive menu full of traditional American dishes.
Their signature dishes include prime rib, lobster, steaks, and handmade pasta.
They also offer a wide variety of seafood dishes such as blackened scallops and fried calamari.
The restaurant normally has live music playing during brunch hours on Sundays.
Brenner's on the Bayou also offers private dining rooms that are perfect for special occasions like anniversaries and birthdays.
They do not accept reservations so be prepared to wait outside if they are busy.
Address: 1 Birdsall St, Houston, TX 77007, United States
7. The Capital Grille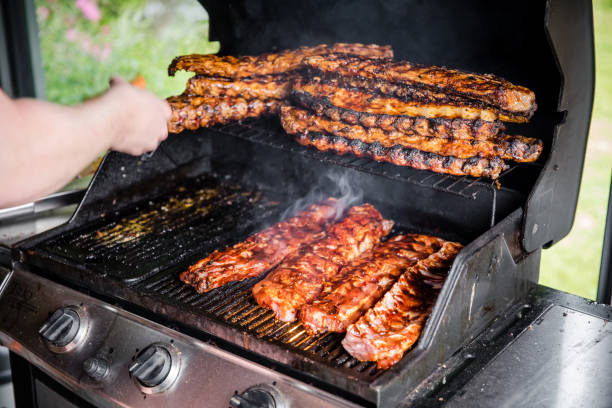 The Capital Grille is one of the best fine dining restaurants in Houston. It is located on the top floor of the Williams Tower Galleria, at 77056 Westheimer Road.
The restaurant offers a wide range of food, from appetizers to desserts. The menu also features seasonal specials, healthy alternatives, and a great selection of side items.
The restaurant offers a very nice view overlooking the city of Houston.
In addition to all this, there are several entertainment options available inside the restaurant, including live music and an outdoor patio area.
The Capital Grille is not cheap and you will have to pay for everything you order.
To make your dining experience more memorable and enjoyable, you can ask for a private table with a balcony overlooking the city of Houston.
You can also order some alcoholic beverages from their bar which includes champagne or cocktails.
You may want to try the wine cellar which has some fine wines that are not available anywhere else in Houston.
If you do not want to spend too much money on food, then you can go for a cheap meal at one of their many fast-food restaurants nearby or some local eateries near your hotel room.
Address: 5365 Westheimer Rd, Houston, TX 77056, United States
8. Mastro's Steakhouse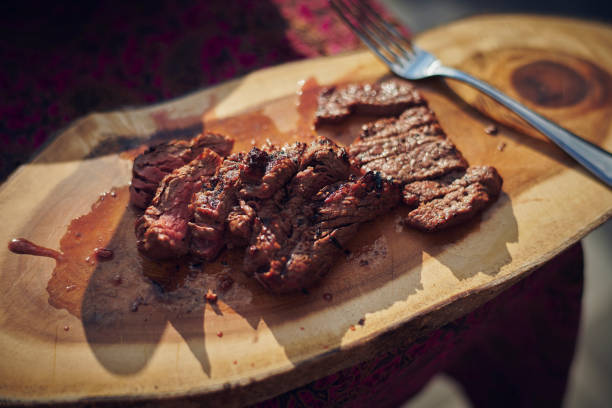 When you are in the mood for a high-quality meal at a great price, visit Mastro's Steakhouse.
This moderately expensive restaurant has a reputation for serving some of the best steaks in the city.
The menu is designed to provide an excellent dining experience for all guests, regardless of their personal preferences.
The stylish atmosphere and elegant décor provide the ideal setting for any occasion.
Whether you are celebrating an anniversary or having a business meeting, you will find that everything about the restaurant is designed to create an unforgettable experience.
The menu features a wide range of dishes that are sure to please even the most discriminating palates.
You will want to start your meal with some of their delicious appetizers, including Australian Cold Water Lobster Tail and Colossal Shrimp Cocktail.
They also offer a variety of soups and salads that are prepared fresh daily. You can't go wrong with one of their classic Caesar or Iceberg Wedge salads.
Address: 1650 W Loop S, Houston, TX 77027, United States
9. Tony's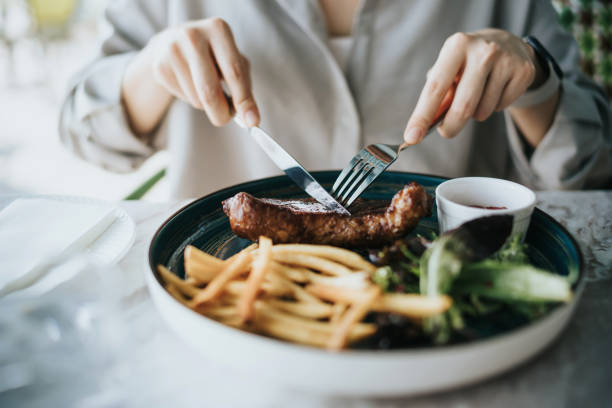 A dining experience at Tony's Restaurant is a feast for the senses.
Located in the heart of Houston, Texas, Tony's Restaurant offers fine Italian cuisine with an atmosphere that makes you feel like part of the family.
It is one of the most expensive restaurants in Houston, but worth every penny for its excellent service and high-quality cuisine served with style and grace.
The food is a blend of traditional and contemporary dishes served with impeccable service and attention to detail that sets it apart from the rest.
The menu evolves each season, but always features masterful Italian cuisine with a Texas twist.
A few signature dishes like spaghetti with shrimp and veal chop Valdostana have been on the menu from day one.
The interior is decorated with burgundy walls and wood paneling, giving it an intimate setting that is perfect for special occasions or romantic dinners with your significant other.
Address: 3755 Richmond Ave, Houston, TX 77046, United States
10. Eddie V's Prime Seafood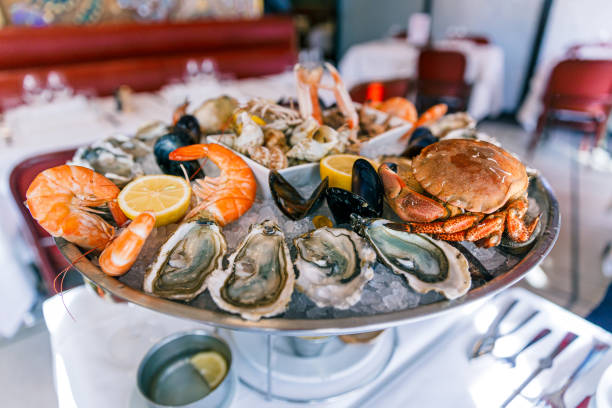 This seafood restaurant combines the freshest ingredients with a warm, welcoming atmosphere.
It is located in the Galleria area and has a classic yet modern vibe to it.
There are four types of dining rooms, including a piano room, two private rooms, and an award-winning wine cellar.
The restaurant also has an ocean room, which is great if you're looking for a romantic date night in Houston.
The menu at Eddie V's Prime Seafood offers many different appetizers, soups, salads, and entrees.
Some of their most popular dishes include cold shellfish towers, crab cakes, truffle fries, and lobster bisque.
For your main course, you could try the wood-grilled filet mignon or the Maine lobster tail with drawn butter.
If you're looking for something unique on your next trip to Houston, be sure to stop by Eddie V's Prime Seafood!
Address: 2800 Kirby Dr Suite A100, Houston, TX 77098, United States
Address: 12848 Queensbury Ln Suite 200, Houston, TX 77024, United States