Southern California is one of the most popular places to live in the United States, and it's not hard to see why. With gorgeous beaches, temperate weather, and diverse and exciting culture, it's easy to see why so many people want to live here.
But that doesn't mean every part of it is equally desirable. There are so many different places to live in Southern California — and each one offers its own unique set of perks.
If you're looking to live somewhere warm year-round, Southern California has plenty of options for you.
Whether you're looking for a beach town or a city that's more urban in nature, there are plenty of great places to live in Southern California.
However, with so many amazing places all over Southern California, you might be wondering which cities are the best places to live?
We've compiled a list of the top 10 best places to live in Southern California, as well as some additional information about what makes each city unique.
Here are some of the best places to live in Southern California:
1. Irvine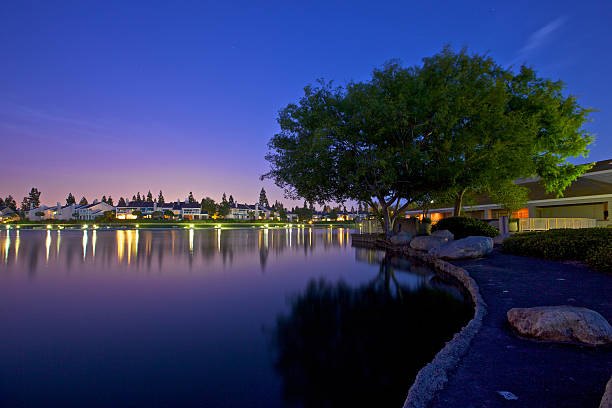 Irvine is one of the safest and family-friendly cities, with excellent schools, low crime rates, and a cost of living that's lower than other parts of Orange County.
The city is also known for its outdoor lifestyle and proximity to nature. Residents can easily enjoy miles of hiking trails, bike paths, and parks without ever having to leave town.
The Irvine Nature Center offers several programs for kids as well as adults who want to learn more about nature. Irvine has plenty of shopping options, including several malls within walking distance of each other.
The Irvine Spectrum Center has dozens of shops, restaurants, and entertainment options, including an IMAX theater.
The Marketplace at Tustin Legacy features high-end retail stores such as Louis Vuitton and Christian Louboutin Shoes & Handbags; there's also a movie theater inside the mall complex.
The Irvine Spectrum Center also has plenty of dining options — some of them are chains like Cheesecake Factory or PF Chang's Chinese Bistro.
But there are also smaller restaurants like Phil's BBQ or Taco Mesa Mexican Grill & Bar where locals go when they want something more unique than what they'd find at a fast-food place.
---
Related: The 20 Best Places to Live in Northern California
---
2. Newport Beach
Newport Beach is one of the best places to live in Southern California with beautiful beaches, great weather, and a number of attractions. It also has plenty of things to do in the city itself, like shopping and dining.
Newport Beach is a great place to live if you enjoy the outdoors. Newport Beach has miles of beautiful beaches that are perfect for swimming, surfing, or just relaxing on the sand.
There are also several parks along the coast that have picnic areas and hiking trails for those who want something more active than just sitting in the sun all day long.
If shopping is your thing then Newport Beach has plenty of options for you as well. Some of the most popular stores include Nordstrom Rack, Target, and TJ Maxx.
These stores have everything from clothes to electronics, so there is sure to be something for everyone in your family regardless of age or gender!
Newport Beach also offers plenty of restaurants that are sure to satisfy any appetite!
From fast-food joints like In-N-Out Burger to fine dining at The Bistro on Balboa Pier, there will always be something delicious nearby no matter what kind of food you're craving!
---
Related: Why Is Newport Beach so Expensive to Live In?
---
3. Rancho Santa Margarita
Rancho Santa Margarita is home to a variety of beautiful neighborhoods, excellent schools, and a thriving business community.
It's a great place to raise a family, with beautiful parks and schools.
The city has experienced rapid growth over the past decade, with an influx of new residents from other parts of Orange County and from around the world.
The result is a community that offers everything from suburban living to urban sophistication within minutes of each other. Rancho Santa Margarita is located in Orange County, which is one of the most desirable areas in the country.
The city has many parks and trails that are great for hiking and cycling, as well as plenty of shopping centers and restaurants. The weather in Rancho Santa Margarita is very mild compared to other areas in California.
It rarely gets too hot or too cold here, so you don't have to worry about your children getting sick when they go outside after school or on weekends during the winter months.
4. Costa Mesa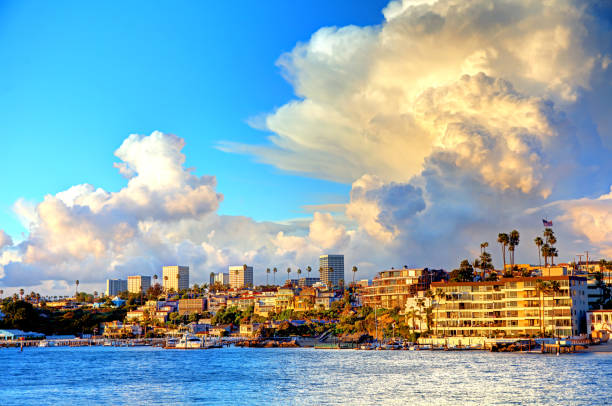 Costa Mesa offers an eclectic mix of dining, shopping, and nightlife. With over 1,300 restaurants and bars, there's no shortage of places to grab a bite or sip on a cocktail.
Costa Mesa is home to a wide variety of apartments and homes for rent. From luxury apartments to single-family homes, there are plenty of options for everyone.
If you're looking for something more affordable, there are still plenty of great choices available at prices that won't break your budget. With easy access to freeways, you can get anywhere you need to go in no time at all.
Costa Mesa has two major freeways within city limits: Interstate 405 (I-405) and State Route 55 (SR-55). These busy corridors connect you with other areas throughout Orange County and beyond.
Costa Mesa is located an hour south of Los Angeles and an hour north of San Diego, so it's pretty much smack dab in the middle of paradise when it comes to weather.
You'll find people running along the beach every morning while others enjoy coffee outside or play with their kids in nearby parks or playgrounds.
---
Related: The 20 Most Expensive Cities to Live in California
---
5. Fullerton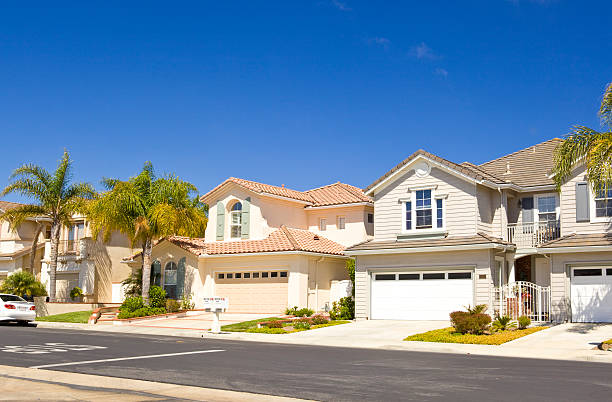 Fullerton is one of the best places to live in Southern California. It has a great economy, high-performing schools, low crime, and low high employment rate.
The city's average commute time is 17.8 minutes, which is shorter than the national average of 25 minutes.
Additionally, there are plenty of transportation options that residents can take advantage of such as buses, trains, and bike lanes.
Fullerton has plenty of activities for residents to participate in throughout the year. There are several museums and cultural centers that provide educational programs as well as art exhibits.
The Fullerton Arboretum & Botanic Garden is also a popular attraction for locals who want to learn more about plants and nature.
Fullerton is home to more than 70 parks and open spaces, including a large number of trails that connect people with nature. The city also boasts an impressive arts scene and is home to two museums.
6. San Diego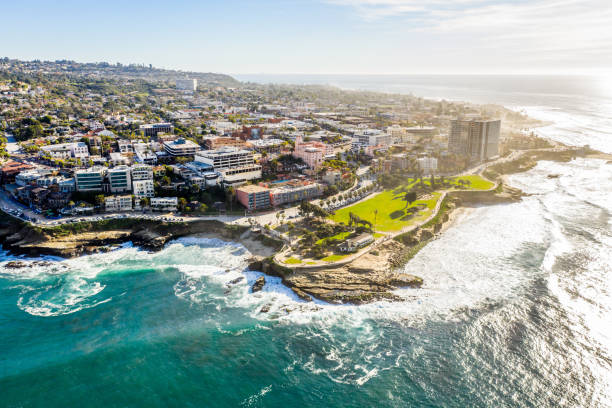 San Diego is beautiful, historic, and has a lot to offer. People love living in San Diego because of all these great things. However, there are some downsides to living in this city as well.
People who live in San Diego know that there are many benefits to living here. One benefit is that the weather is usually pretty good (except for when it rains).
It doesn't get too cold during the winter months and it rarely gets too hot during the summer months either. It might not be a perfect climate but it's definitely better than most other places in California!
Another benefit of living in San Diego is its proximity to Mexico and other countries abroad.
This makes traveling very easy for those who want to go on vacation or take time off from work without having to travel far away from their hometown.
One downside of living in San Diego is traffic congestion during rush hour on the freeways throughout the city. Traffic jams can last up to an hour or more depending on where you're going and what time it is during rush hour!
The city is among the most expensive places to live in California with the cost of living above the state average.
---
Related: The 20 Most Expensive Cities to Live in California
---
7. Santa Barbara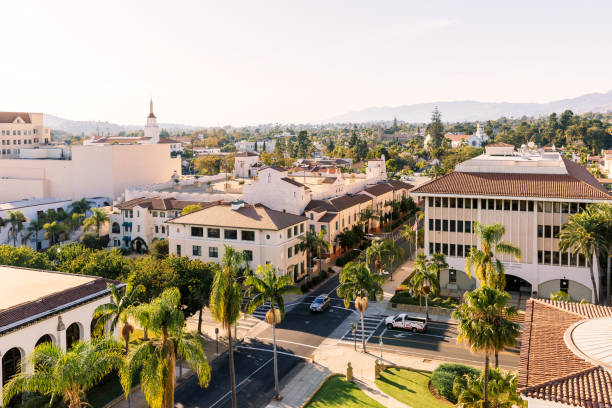 Santa Barbara is known for its laidback lifestyle, beautiful weather, and outstanding entertainment options.
Santa Barbara offers its residents a high quality of life with a variety of cultural and recreational activities. The city has over 20 miles of pristine coastline, which makes it an ideal place for surfing, swimming, and other water sports.
Residents also enjoy visiting the many state parks located within 30 minutes of Santa Barbara, including the famous Hearst Castle.
The city's economy is strong thanks to its diverse business community, which includes several large corporations such as Mattel Toys and Aerojet Rocketdyne.
Santa Barbara also attracts many tourists each year who come to visit its beaches, restaurants, and shopping malls.
8. Riverside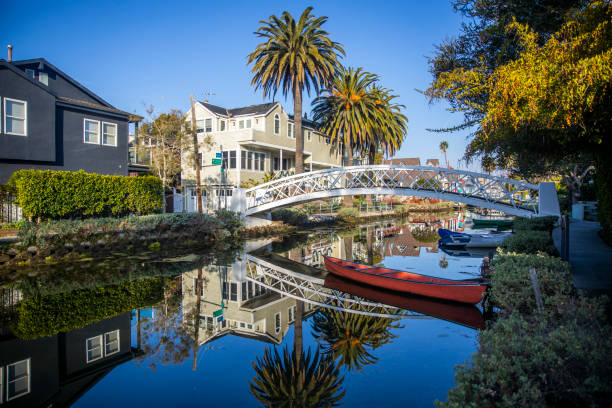 Riverside is a great place to live if you want a quiet community, close to nature and entertainment.
Riverside is also a great place for families, with plenty of activities for children. The city is located near mountains and deserts so there are plenty of natural parks and trails to explore.
There are also plenty of museums and theaters where you can go enjoy some culture. Riverside is home to several universities including UC Riverside, UC Irvine, and Loma Linda University Medical Center.
These universities attract many young people to the area who want to find jobs in the medical field or attend school. The city also has many large corporations like Kaiser Permanente that offer great jobs with good benefits.
This makes it easy for residents to get high-paying jobs without having to move far from home.
---
Related: The 10 Cheapest Beach Towns in California
---
9. Anaheim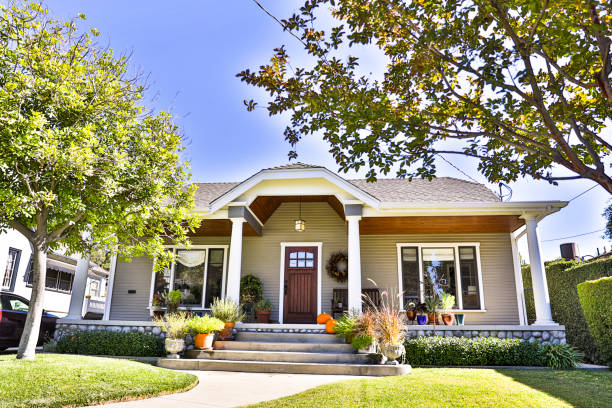 Anaheim is home to Disneyland, which is located right in downtown Anaheim. The park attracts millions of visitors every year and it has been named one of the top theme parks in the world by many travel magazines and websites.
Anaheim has a population of over 336,000 people, making it one of the most populous cities in Orange County. The city has a strong economy with many businesses moving here due to its low tax rate and excellent schools.
The unemployment rate in Anaheim is less than 5%, which is lower than that of Orange County as a whole (6%).
Anaheim residents enjoy living near many of Southern California's most popular attractions such as Disneyland Resort, Knott's Berry Farm, Angel Stadium, Honda Center, and many others.
Anaheim residents also have easy access to beaches along the Pacific Ocean like Huntington Beach and Newport Beach, which are both about 30 minutes away from Anaheim by car.
10. Mission Viejo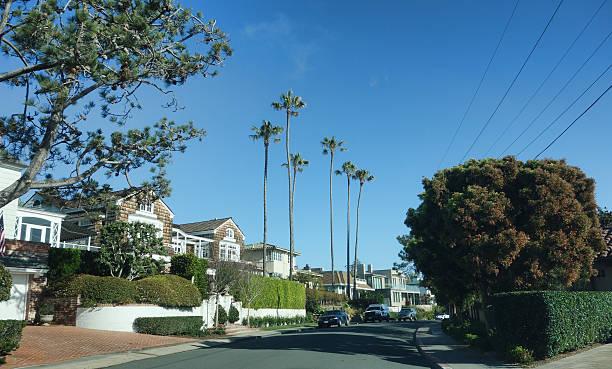 Mission Viejo is one of the best places to live in Southern California with a great climate filled with beautiful parks and recreation areas.
The city has so much to offer, including many entertainment options, excellent schools, and good shopping centers. The city has a great school system, and it's also home to some of the most beautiful parks in Orange County.
If you're looking for a family-friendly environment with plenty of activities for kids, this is the place for you. Mission Viejo has a lot to offer families with children of all ages.
There are several different parks where families can picnic or just enjoy some time together outdoors.