There are plenty of reasons to move to Northern Virginia. The region has a thriving economy and a diverse population, with residents from all over the world.
It also has a variety of different communities, each with its own unique character and amenities. The best places to live in Northern Virginia will depend on your personal preferences:
Do you want to live close to nature or within walking distance of a metro station? Do you want to be close to a major city like Washington, D.C., or would you rather be farther out where the roads are quiet and traffic isn't an issue?
Are you looking for a suburban community or do you prefer an urban setting? No matter what kind of community you're looking for, there are plenty of options in Northern Virginia.
---
Related: The 10 Best Places to Live in Southern California
---
The 10 Best Places to Live in Northern Virginia
If you're looking for a place to call home, Northern Virginia is an amazing place to live and work. This area offers everything from historic towns to modern suburbs, with a wide range of home values and styles.
There are so many things to do, from hiking and skiing to shopping and dining. The area is also full of beautiful scenery, from the Potomac River to the Blue Ridge Mountains.
Here are some great places in Northern Virginia that may appeal to you:
1. Tysons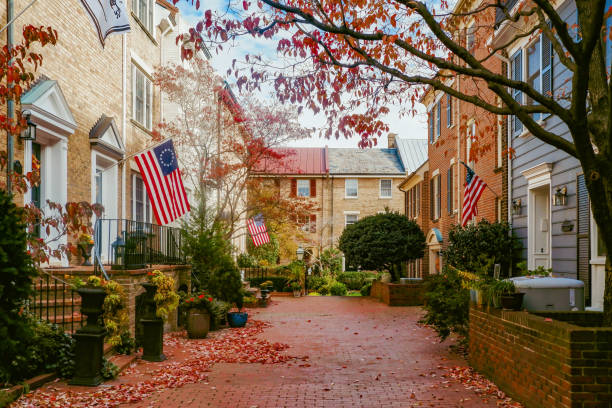 The area is home to some of the region's largest employers, including Capital One, Hilton Worldwide and Freddie Mac. Tysons has a wide variety of public, private and charter schools to choose from.
Whether you're looking for an elementary school or a high school, there are options available for every age group.
The community also offers a wide variety of entertainment options, from outdoor activities like biking and hiking to indoor activities like shopping and dining.
Shopping & dining options galore! Shopping centers like Tyson's Corner Center offer hundreds of stores ranging from high-end boutiques to discount retailers like Ross Dress.
---
Related: The 10 Best Places to Live in Southwest Florida
---
2. Arlington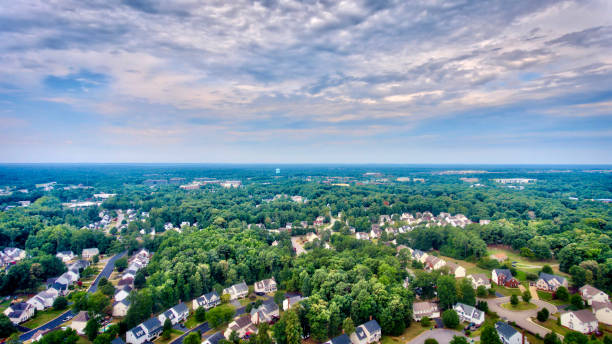 Arlington is one of the best places to live in Northern Virginia. With a population of nearly 233,464 people, it's one of the largest cities in the state.
It's also one of the most diverse cities in Virginia with a large number of Hispanic and Asian residents. The area is close to Washington, DC, which means we're close to many famous places such as the Smithsonian museums and monuments.
There are also great restaurants and cafes nearby for a nice afternoon out with friends or family members. Arlington has some of the best schools in the area, making it a great place for families with children.
The public school system is excellent at providing high-quality education for young kids and teenagers alike.
The city also has a wide range of options for shopping and dining, with many local businesses and national chains alike having locations within Arlington County borders.
---
Related: The 10 Cheapest Places to Live in Massachusetts
---
3. Rosslyn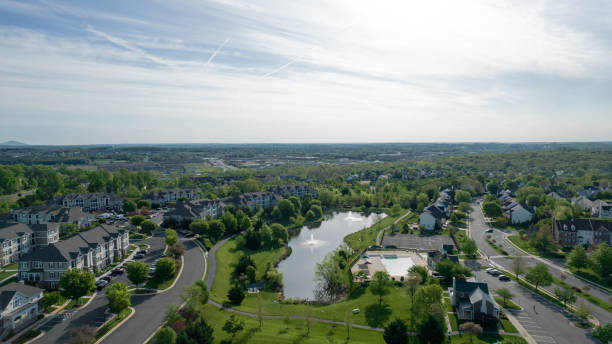 Rosslyn is one of the best places to live in Northern Virginia. This neighborhood offers a fantastic mix of urban living and suburban amenities, all within easy walking distance to the Metro and Reagan National Airport.
Rosslyn is home to the largest concentration of office buildings outside of Washington, DC, with more than 150 different companies having their headquarters here.
There are also many beautiful historic homes, which have been restored to their former glory. Rosslyn is home to some of the most beautiful views in Washington, DC.
Many people come here just to walk around and admire the amazing architecture and natural beauty that surrounds them on every street corner.
The views from Mount Vernon Triangle are especially spectacular at night when all of downtown lights up like a city in its own right!
4. Mosaic District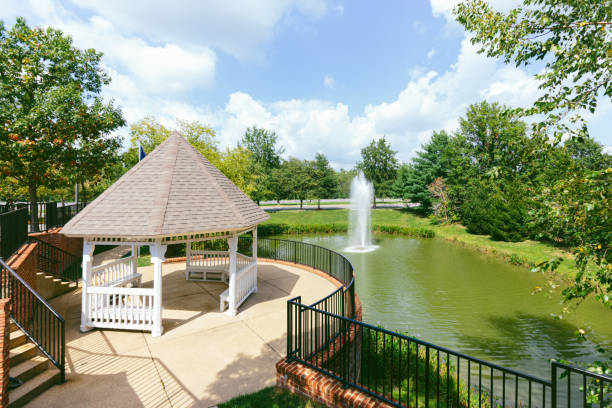 Mosaic District is one of the best places to live in Northern Virginia. It's a new community that offers residents a unique blend of luxury and convenience, with plenty of things to do, great shopping and dining options, and easy access to Washington, DC.
Mosaic District residents live in a community where they can enjoy all the benefits of urban living without sacrificing the peace and quiet they need to recharge.
The neighborhood features an abundance of green spaces, including several parks and outdoor cafés that allow residents to enjoy nature while still being close to their jobs.
Mosaic District is also home to some great shopping experiences. The neighborhood has its own Premium Outlet Mall, which offers brand name stores at discounted prices.
It's also home to many restaurants and cafes that offer everything from authentic Thai cuisine to delicious desserts.
---
Related: The 20 Warm Places to Live With a Low Cost of Living
---
5. Falls Church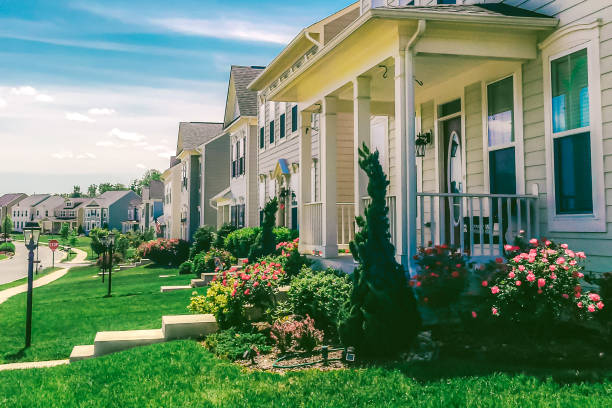 The city has a thriving economy, a friendly atmosphere, and an outstanding school system. Falls Church is a beautiful and historic city that has earned its reputation as one of the most desirable places to live in Northern Virginia.
There are many reasons why so many people choose to live in Falls Church, including its small town feel, great schools, close proximity to Washington D.C., and convenience to major employers such as the Department of Homeland Security and the CIA.
There are plenty of shopping destinations in Falls Church, including West Street Market, The Corner Shops at Seven Corners and The City Center at Tysons II.
Restaurants range from Thai food at Bangkok Bangkok in Seven Corners to burgers at Five Guys Burgers & Fries on North Washington Street.
There are also plenty of cafes where you can grab a cup of coffee or tea and get some work done if you need a change of scenery from your home office.
Public transportation options galore! While it's true that there isn't much public transportation available in Falls Church compared to other parts of Northern Virginia like Arlington or Alexandria.
6. Del Ray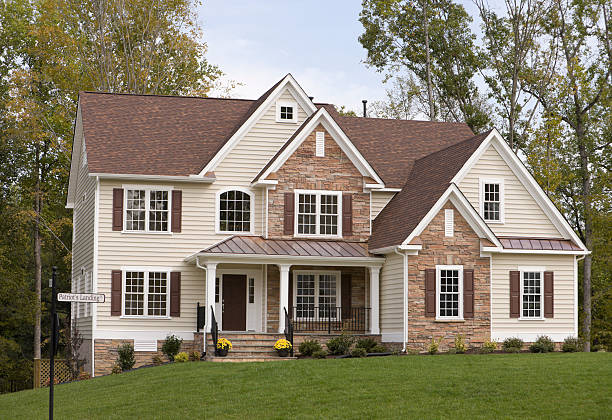 If you are looking for an area that has a great mix of young professionals and families, Del Ray fits that bill. Del Ray has a great mix of townhomes, single family homes and condominiums.
The community also offers an abundance of parks and trails, making it a great place to get outside on the weekends. The community is located just minutes from Old Town Alexandria and close to the Potomac River Trail System, which runs through the heart of the city.
It's also very close to Washington D.C., making it easy to commute into the city when needed. Del Ray is known for its walkability and many businesses have popped up over the last few years including restaurants, yoga studios, dry cleaners and more!
---
Related: The 20 Best Places to Live in Northern California
---
7. Pimmit Hills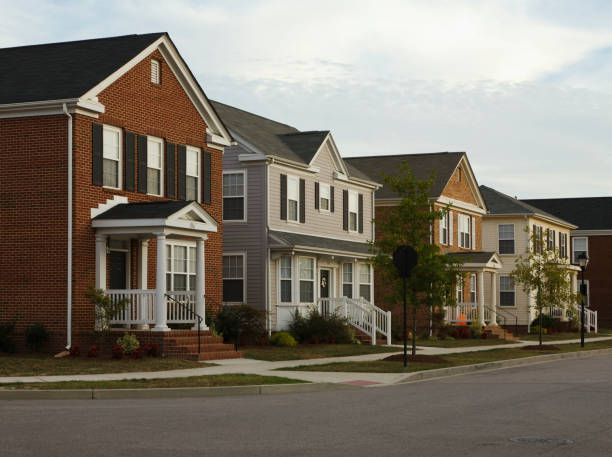 Pimmit Hills is one of the best places to live in Northern Virginia. It's a small community with many beautiful homes and friendly people. The residents are very active in making sure their neighborhood is a safe and pleasant place to live.
As an established community, Pimmit Hills has a lot to offer residents. It is located in Fairfax County, which means it is close to Metro stations and other amenities in the area.
The area also offers great schools and excellent shopping opportunities. It's just minutes away from shopping centers and other amenities like grocery stores, restaurants, banks, movie theaters and more.
Pimmit Hills has a rich history that dates back over 300 years ago, when Native Americans first inhabited the area.
Today, this community has become a popular place for families who want to live in a friendly neighborhood with plenty of green space.
---
Related: The 10 Best Places to Live in the Panhandle of Florida
---
8. Reston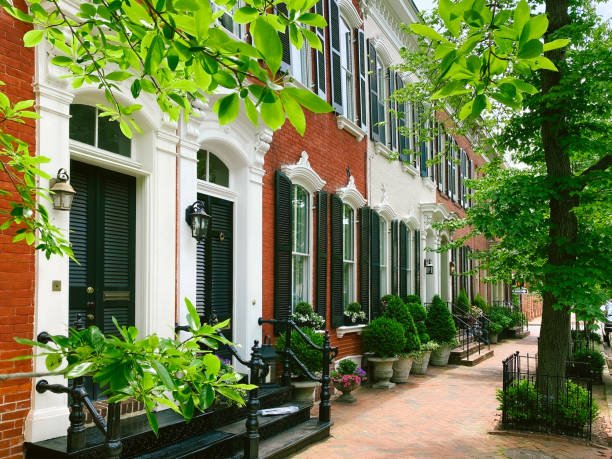 Reston is a great place to raise a family, with great schools and plenty of open spaces. The population is diverse, with people from all walks of life.
The crime rate is low and there are lots of things to do in Reston, including restaurants, bars, shopping centers and entertainment venues.
Reston offers residents easy access to public transportation as well as a wide variety of dining options and nightlife options at its many restaurants and bars,
The town has more than 30 miles of trails, including the W&OD Trail that runs from Purcellville to Shirlington in Arlington County. There are several lakes that are open for fishing, as well as three public golf courses.
9. Fairfax City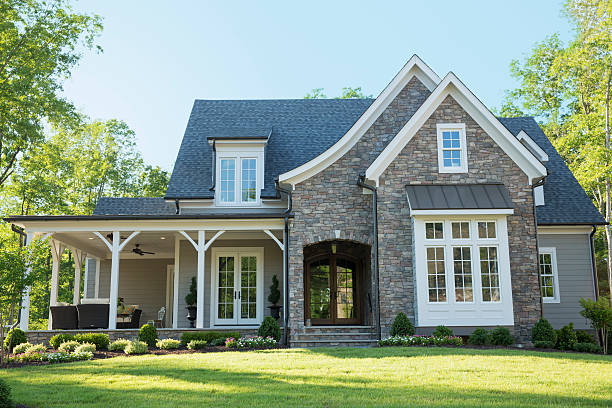 The city has a low crime rate, and its public schools are top-rated. Fairfax City is also home to many parks and recreation areas. Whether you prefer hiking or fishing, there's an area for you.
Fairfax City's economy is driven by the nearby Dulles International Airport and the large number of companies that have offices in Tysons Corner.
The city has several corporate headquarters including Symantec and Capital One Financial Corporation. Fairfax City is known for being a safe place to live with the lowest crime rate in the region.
More than half (50%) of the population over 25 years old have a bachelor's degree or higher which makes it an attractive place for young families looking for schools that provide high-quality education at affordable rates.
10. Chantilly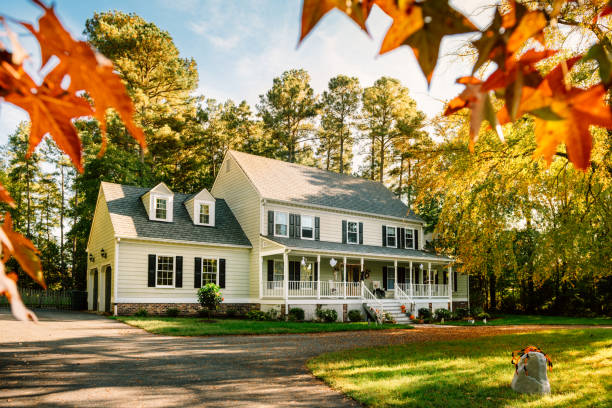 Chantilly is one of the best places to live in Northern Virginia. The town is located in Fairfax County, and it's home to a population of around 23,820 (2020) people.
It's also one of the most affordable places to live in Northern Virginia, with a median home value of $757,634 and median rent price of $2,409 per month.
It's rich in history, culture, and natural beauty. The area offers a wide range of activities for people of all ages. Chantilly is located in Northern Virginia about 30 miles from Washington, D.C.
It's close enough for commuters to easily get to work every day, yet far enough away to maintain a quiet and peaceful lifestyle.
The area is home to the Dulles Tech Corridor which offers many jobs and opportunities for career advancement.
There are also plenty of other companies with headquarters located in Chantilly including Hilton Worldwide, Booz Allen Hamilton, and Capital One Financial Corporation.