While Connecticut is often overlooked as a state with great cities, there are actually a lot of exciting places to live in the state. From small towns to bustling cities, the Nutmeg State has something for everyone and this list is sure to help you find your next home.
With several large metro areas, Connecticut offers diverse housing options, from condos and apartments in downtown city centers to houses on the waterfront in suburban areas.
It all depends on what you are looking for. If you are a young, single person looking to meet new people and have a good time then you should look at cities such as New Haven, Stamford, and Hartford.
However, if you have a family and want to raise your kids in a good school district and safe neighborhood then you are better off looking at towns such as Cheshire, South Windsor, or Avon.
Regardless of what type of person you are, there is sure to be something here for you!
If you're looking for a place to live where you can enjoy your life and feel safe, here are some of the most popular places to live in Connecticut:
1. Hartford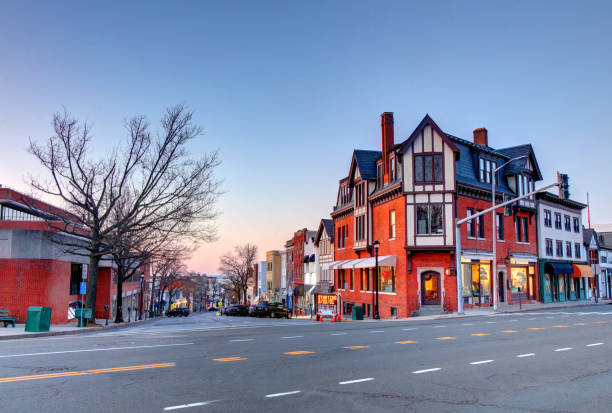 Hartford is one of the best places to live in Connecticut. If you're looking for a place to move Hartford is a great place.
The cost of living is low, and it is an amazing city for young professionals.
Hartford has around 124,000 people living there currently. It is a small city that has a friendly atmosphere and easy access to public transportation.
The city has several museums, including the Mark Twain House and Museum and the Harriet Beecher Stowe Center. There are also many parks in Hartford.
The Hartford metro area is the best place to raise a family in Connecticut because it has great schools, affordable homes, and an abundance of amenities.
The area's median home value of $169,297 is 45 percent below the national average. It is also one of the most affordable places to live in Connecticut.
The unemployment rate in the Hartford area is 5.4 percent, which is lower than the national average but higher than other cities on our list.
Hartford has world-class museums, parks, and entertainment venues that make it a great place to live for families.
---
Related: The 10 Richest Cities in Connecticut
---
2. Avon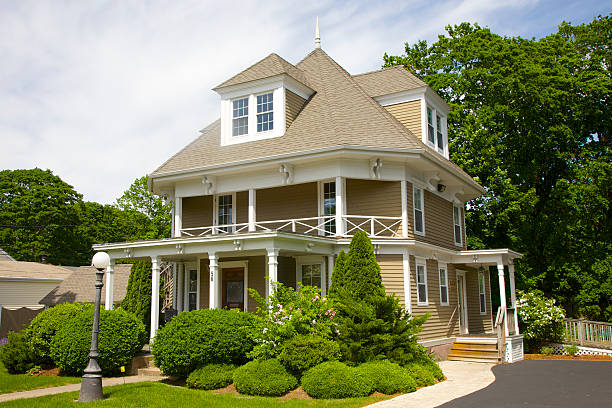 Avon is one of the best places to live in Connecticut. It has some of the best schools in the country and a plethora of outdoor activities. Its residents also have an average household income of $123,077 and the average home price is $392,779.
There are plenty of kid-friendly attractions in Avon, including an amusement park, a zoo, and even a marine sanctuary. The neighborhood is home to several colleges and universities, as well as many international companies.
The community values education and has public libraries, museums, and theaters for its residents to enjoy. The area has great public transportation with bus routes and trains that run through downtown Hartford, New Haven, and Stamford.
The town offers golf courses for those who want to play golf or just relax at the driving range. Residents can enjoy a number of other recreational facilities as well, such as a swimming pool for swimming laps or taking part in aquatics classes.
The town is known for being one of the most prestigious towns in all of Connecticut. It has a reputation for being expensive but it's worth every penny when you consider all that this neighborhood offers its residents.
---
Related: The 20 Most Expensive Cities to Live in the United States
---
3. Simsbury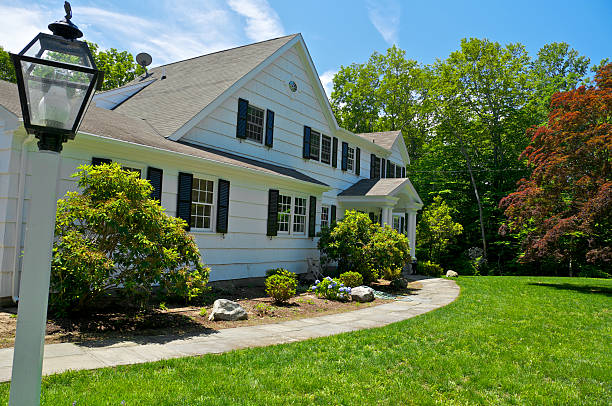 It's hard to make a state list of the best places to live in Connecticut without including Simsbury. The town has a population of just over 24,799, and it's one of the wealthiest towns in the state.
It's also a great place to raise a family as evidenced by its high graduation rate and median household income.
Simsbury boasts a young population and excellent schools. The median age is just over 40, but there are many young families with children who attend Simsbury Public Schools.
This school district has been recognized for its excellence and has consistently earned high ratings from the state of Connecticut.
Simsbury residents can enjoy easy access to a number of outdoor recreation areas, including the Farmington River Trail, the Simsbury Town Forest, and the Stratton Brook State Park.
The median home value in Simsbury is $359,900 and the average household income is more than $123,905.
4. New Canaan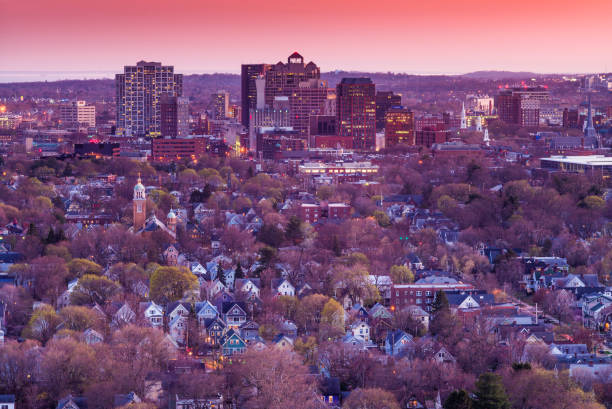 New Canaan is one of Connecticut's wealthiest communities, and its population reflects that. In fact, a good portion of its residents works in the finance industry in nearby New York City.
New Canaan is a beautiful town that caters to families as well as young professionals who work in New York City and commute via the Metro-North railroad from either New Canaan or nearby Darien.
In fact, according to an article on Yahoo real estate, New Canaan is one of the most family-friendly towns in Connecticut.
New Canaan has great schools for all ages, including preschools through college preparatory high schools.
The award-winning public school system offers a variety of programs for all levels of learning needs.
For example, at Saxe Middle School, students have access to French and Spanish language immersion programs as well as an active after-school program.
---
Related: The 10 Wealthiest Towns in Massachusetts
---
5. Westport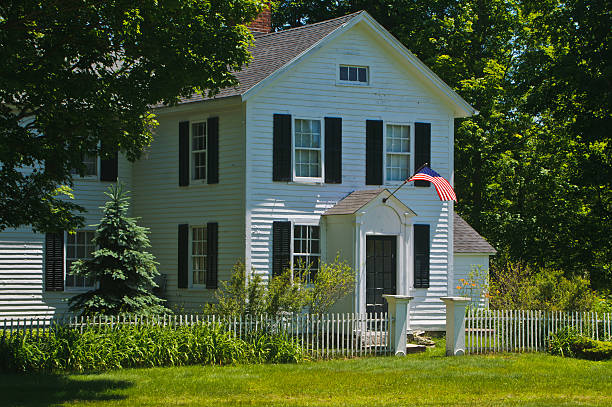 Westport is one of the best places to live in Connecticut, and it's also one of the most expensive.
Though home prices are on par with the national average, it's a very small town with a very high median income.
For families with children, Westport is a great place to live because it has excellent schools and plenty of parks and playgrounds.
Westport has a population of 26,391 and is located in Fairfield County about 35 miles from New York City.
It's one of the best places to live in Connecticut if you love the outdoors, with more than 200 acres of parks and preserves for hiking, biking, and picnicking.
Westport is home to several beaches along the Long Island Sound, including Compo Beach Park and Burying Hill Beach Park.
The town also has its own public library that offers programs for all ages, including book clubs and STEAM-related activities for kids.
Westport residents have a median household income of $206,466 and a median property value of $2.2 million.
6. Greenwich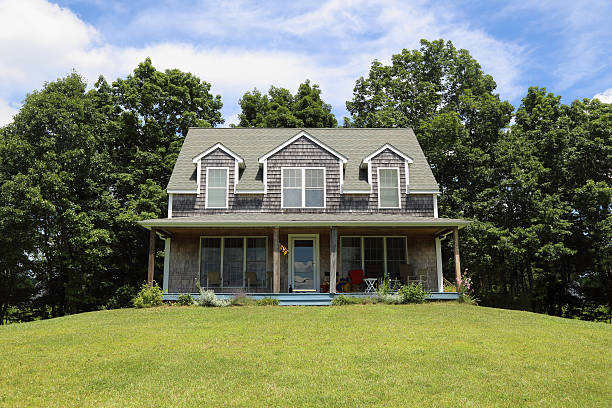 Greenwich. Greenwich is one of the best places to live in Connecticut if you can afford it. The town consistently ranks among the top 10 wealthiest communities in the United States.
It enjoys a median household income of $109,500, with a median home price of more than $1,654,422. The town has good schools and a compact downtown area with shops and restaurants. Most residents commute to New York City for work.
Greenwich is home to many hedge funds and other financial service firms. Greenwich is the southernmost and westernmost municipality in Connecticut as well as the six-state region of New England.
It takes roughly 40-50 minutes by train from Grand Central Terminal in Manhattan. Greenwich is known as an affluent town and has ranked highly on the list of highest-income places in the United States.
It also ranks high on the Human Development Index (HDI). The town is named after Greenwich, a borough of London in the United Kingdom.
7. Weatogue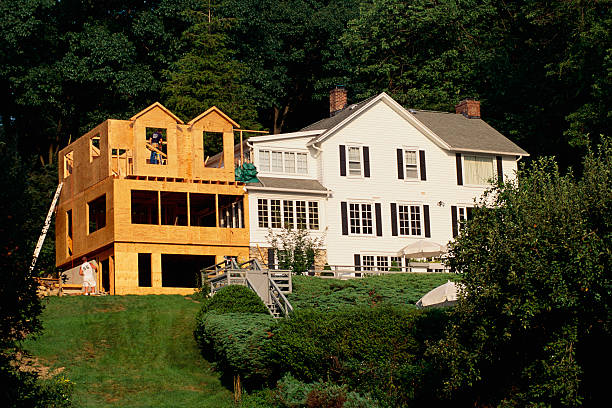 Weatogue is one of the best places to live in Connecticut for anyone who prefers a quiet environment since there isn't a lot of street noise or city clamor.
Green spaces aren't well-distributed, which makes it sometimes challenging to access them. Westport is a beautiful town with a rich history, beaches, and a vibrant downtown.
There are lots of great restaurants, shops, and an amazing farmer's market every Saturday. There are many parks and beaches to bring your dog or children to. It is safe, clean, and there is so much to do here!
It's very quiet, safe, and family-friendly. The people who live here are very friendly, and the school district is great. The town has one of the best high schools in all of CT: Farmington High School.
What makes this town unique is that it has a small-town feel with a big-city feel (Hartford) just 5 minutes away.
---
Related: The 10 Richest Neighborhoods in Atlanta
---
8. Weston
Weston is a picture-perfect town with a quaint New England feel. With its small-town feel and beautiful, lush landscape, Weston is one of the best places in Connecticut to live.
But Weston is much more than just a pretty face. It's also the quintessential community, brimming with spirit and pride.
The volunteer fire department is top-notch, and the library has been named one of the best in the country. Weston schools are known for their excellence.
People who live here have access to excellent shopping and dining options.
But there's also plenty of green space (Weston is home to Devil's Den Preserve and many other natural areas), as well as lots of family-friendly activities, including a summer concert series, an annual picnic, and movie night at an old-fashioned drive-in theater.
9. Glastonbury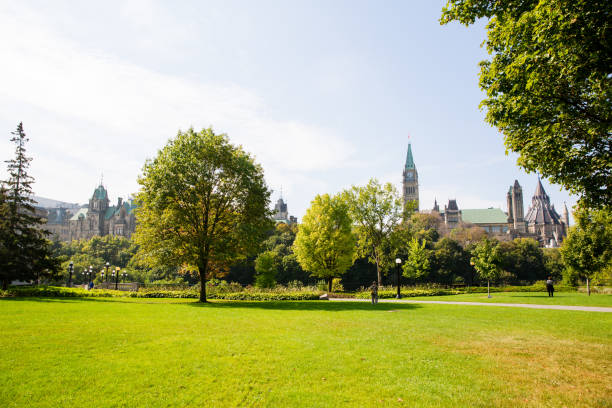 Glastonbury is one of the best places to live in Connecticut. There are many reasons why you might want to move to this city.
If you have a family, Glastonbury can be a great place to raise your children. It has an excellent school system and many great parks, pools, and sports fields to keep your kids occupied.
In addition, the town itself is full of shopping centers, restaurants, and other attractions that are fun for people of all ages.
Glastonbury is also a good choice for people who love history and enjoy visiting museums.
The town is one of the oldest in Connecticut and has some amazing historical sites that make it a good place for anyone who enjoys learning about the past or just likes seeing old buildings and monuments.
The town's history dates back thousands of years ago when Native Americans lived there before European settlers arrived during the 1600s.
10. Ridgefield
Ridgefield is one of the best places to live in Connecticut. It's in a great location, close to New York City and an hour and a half away from Boston.
The town has award-winning schools and nice parks. There are lots of local businesses, including many antique stores. The town is safe and the residents are friendly.
The town has a pretty downtown area with shops, restaurants, and boutiques. This is a great place for walking or window shopping.
One of the best things about living here is how safe it feels; everyone knows everyone else, so it's hard for crime to occur here!
Ridgefield has some very good schools. Ridgefield High School (RHS) students consistently score at the top of Connecticut schools on standardized tests like SATs or AP exams.
RHS also offers excellent extracurricular activities such as sports teams, musical groups, drama clubs, etcetera.
These activities are not only fun but they provide opportunities for young people to meet other kids their age outside school hours which helps develop friendships between them!
11. Riverside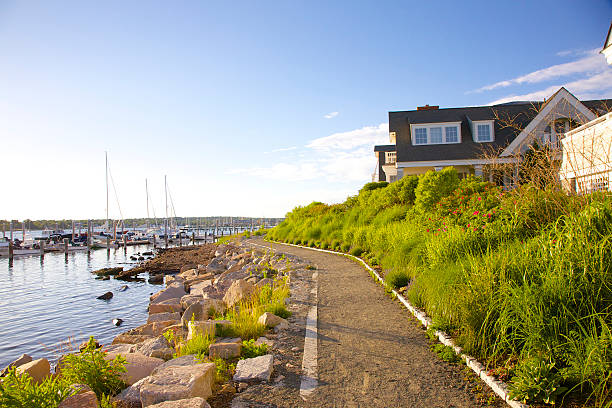 Located in Fairfield County, Riverside is one of the best places to live in Connecticut.
Riverside has been a very strong community for almost a century. It is the home of many successful people and families, who have created great companies.
Riverside is a place where you can raise a family and have a great life while working hard to achieve your goals. Riverside offers affordable living, with great schools, parks, and recreational facilities.
It is an area that is constantly growing and changing. Many new businesses are moving into the area, so there are plenty of jobs available for residents.
The schools in Riverside are some of the best in the state. They offer students a variety of educational opportunities, including advanced placement classes, as well as many extracurricular activities such as sports teams and clubs.
Students can also take advantage of after-school programs like art or music lessons if they wish to pursue those interests after graduation from high school.
The public library system in Riverside provides residents with access to thousands of books, magazines, and other resources for learning about everything from history and science to literature and art history.
12. Woodbridge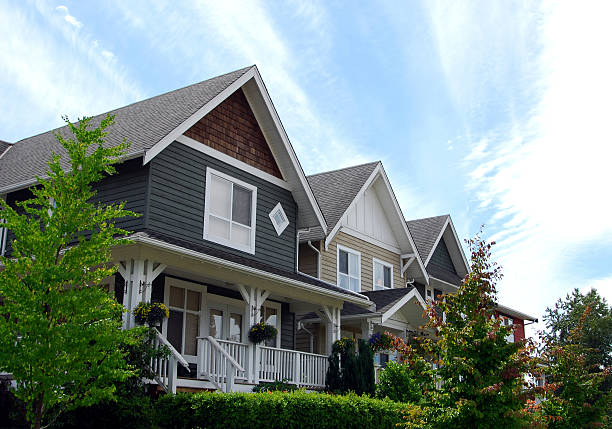 One of the best places to live in Connecticut, Woodbridge is a charming town with a lovely rural character and a rich history.
It was founded in 1678 by the Reverend John Davenport, who led the first colonists from New Haven to settle in the area.
The town grew rapidly during its early years, but after the American Revolution, it entered a period of decline.
Woodbridge boasts several beautiful natural areas where visitors can enjoy hiking and fishing.
West Rock Ridge State Park includes three miles of hiking trails that offer spectacular views over the city of New Haven, while Lake Saltonstall is popular with locals for swimming, boating, and picnicking.
The town also has a lively arts scene; residents and visitors can enjoy a variety of theater productions at Yale School of Drama or browse exhibits at Yale University Art Gallery or Peabody Museum of Natural History.